Last week's inauguration of Burlington's new mayor Miro Weinberger signaled a changing of the guard at city hall. Though it may be months before Weinberger decides which department heads to retain and which to give the heave-ho, it's clear the mayor is listening to a new crop of advisers.
In place of the old-school Progs and veterans of the city's social service organizations is a cabal of mostly fortysomething professionals with advanced degrees and young children — many of whom, like Weinberger himself, moved to Burlington a decade or so ago to raise families.
The following is a far-from-comprehensive glance at those who comprise Weinberger's "kitchen cabinet" — an informal group of friends and advisers he has leaned on since the start of his campaign, and whose influence will surely be felt in city hall.
Missing are some key campaign hands such as Eric Miller, Jaafar Rizvi and Deb Lichtenfeld; politicians such as Council President Joan Shannon and Councilor Ed Adrian; and recent additions to the family, such as Progressive stalwart George Thabault and former state representative Carina Driscoll.
When the going gets tough, expect Weinberger to rely upon the counsel of the following folks.
Jessica Nordhaus
Weinberger and Jessica Nordhaus first met while undergraduates at Yale. They worked together in one of the school's residential colleges for "kind of a wacky woman," as Nordhaus recalls. "We had a lot of fun. We really felt a kinship early on."
The two parted ways after Nordhaus graduated — she was a couple of years ahead of Weinberger — and founded Horny Toad Activewear in Telluride, Colo. Five years later, Nordhaus sold the company and returned to her hometown of Albuquerque, N.M., where she wrote grants, taught English and started a family.
Raising three kids motivated Nordhaus and her husband, who grew up on the other side of Lake Champlain, to move to Burlington in 2005. When a new friend, Dawn Moskowitz, mentioned Weinberger's name, Nordhaus asked herself, How many Miros are out there?
Years after the old friends reconnected, Weinberger talked Nordhaus, 43, into managing his mayoral campaign. Though she'd never worked for a political candidate, "I'd like to think we brought some wisdom and experience to it that is a little unconventional, nontraditional," Nordhaus says.
She was one of Weinberger's first mayoral appointments — Nordhaus holds a temporary human resources position for now, but could become part of a revamped mayor's office.
Says Weinberger, "She knows how to put a team together and manage a group."
— P.H.
Ian Carleton
Ian Carleton is the rare Weinberger adviser who himself has held elected office. The 41-year-old attorney at Sheehey Furlong & Behm represented Ward 1 on the Burlington City Council and served as its president from 2004 to 2006. After that, he chaired the Vermont Democratic Party.
"He was one of the first friends I made upon moving to Burlington back in 2002," Weinberger says of Carleton, who grew up in the Boston area and central Vermont.
Every winter, Weinberger, Carleton, Mike Kanarick and a few fellow fortysomething professionals spend a weekend hiking together in the Adirondacks — sometimes climbing Mount Marcy's icy, 5344-foot summit.
Asked if it's just a bunch of dudes drinking beers in the mountains, Carleton says, "It's a bunch of respectable dudes with a whole bunch of kids together, so we don't exactly take the risks we used to."
Carleton was among the first friends Weinberger consulted about running last summer, and he served on the mayor's transition team. But he expects his role as a mayoral adviser to diminish.
"Miro's time is pretty precious right now," he says. "I'm assuming it's probably as hard to get a second with him now as it will ever be."
— P.H.
Dawn Moskowitz
According to Mike Kanarick, Dawn Moskowitz "is the ultimate connector. She knows everyone." Jessica Nordhaus puts it this way: "She's like our Kevin Bacon. She's the linchpin that brought our whole campaign team together."
A New Jersey native, Moskowitz first met Weinberger a decade and a half ago when the two worked in the New York nonprofit world. They reconnected after Moskowitz moved to Burlington in 2003. Weinberger recruited her when he was the volunteer coordinator for Sen. Hinda Miller's unsuccessful mayoral run in 2006.
When Weinberger began gearing up for his own run, Moskowitz recommended several mutual friends for the campaign team — including Nordhaus, who she said would "listen with a different ear than I might" to campaign decisions.
Moskowitz, 42, never held a full-time role on the campaign, nor does she have designs on city hall. Instead, the Voices for Vermont's Children organizer expects to maintain a behind-the-scenes role advising Weinberger.
"I definitely think he trusts and values my perspective, especially around education issues — and really thinking in new ways about how the schools and city can work together," she says.
— P.H.
Mike Kanarick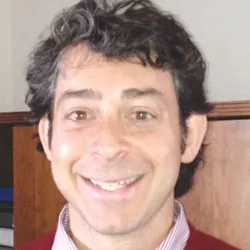 One of Weinberger's first mayoral appointments was Mike Kanarick. Once a ubiquitous presence on the campaign trail, the New Jersey native is now the mayor's assistant in city hall.
Kanarick, 43, brings "deep political experience" to the job, according to his new boss, though little of it was gained in Vermont. He rose through the political ranks in the Garden State and then Alabama, where he and his wife, Liz, moved after they both graduated from law school.
Kanarick wound up serving as chief spokesman to Alabama governor Don Siegelman, who was later convicted of corruption for events that took place in the governor's office prior to Kanarick's arrival. The case is currently on appeal to the U.S. Supreme Court; Siegelman's supporters say he was the victim of politically motivated meddling in the Justice Department by members of George W. Bush's administration.
After leaving the governor's office, Kanarick and his wife hiked the entire Appalachian Trail, raising $42,000 for a children's organization and earning him the trail name "Moo" for his eating abilities.
"We were looking for one final pre-kids hurrah," he says of his 2100-mile hike. Now they've got 7-year-old twins and a toddler.
Kanarick was executive director of an Alabama synagogue before he moved to Burlington in 2007 for the same position at Ohavi Zedek. In 2009, he became president of Jvillage Network, a Queen City company that builds websites for synagogues.
"These three career experiences — law, politics and the synagogue world — really prepared me well in terms of communication skills, negotiation skills and relationship skills," he says.
— P.H.
Stacy Weinberger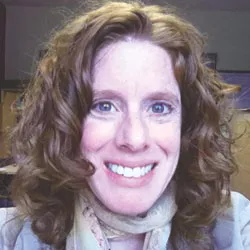 Certainly one of the mayor's closest advisers is the woman he has been married to for the past 12 years: Stacy Weinberger.
The two met when Weinberger was visiting Washington, D.C., for a friend's birthday party. Weinberger offered to take the friend's daughter to school the next day and struck up a conversation with Stacy, a teacher at the school.
These days, Stacy Weinberger juggles three careers: codirector of the Bellwether School in Williston; mother to the Weinbergers' 6-year-old daughter, Li Lin; and informal adviser to a certain local pol.
"I'm very lucky to be married to a woman who thinks politics are important, thinks public service is important," Miro says.
Stacy says she serves as a sounding board for her husband, helping him step back from what she calls "the fever of the moment" in order to reflect on the bigger picture. The pace has been grueling at times, but worth it, she says.
"The 24-hour nature and intensity every day of the week was more than I thought it would be, but when we realized that's what was needed, we adjusted as a family and made that work," Stacy says. "Now it's just 22 hours a day."
— P.H.
Paul Sisson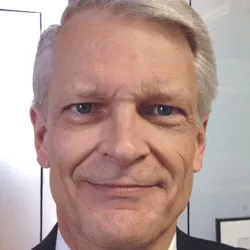 Prior to Weinberger's mayoral campaign, Paul Sisson had never volunteered for or donated to a political campaign.
"This was my first. I'd always voted, but I'd been more of a bystander," he says.
He and the candidate were serving on the board of ECHO Lake Aquarium and Science Center when Sisson decided Weinberger was right for the job. So he cut two $500 checks, phoned potential supporters and agreed to chair the campaign's budget team.
A retired partner* of the accounting firm KPMG, Sisson has worked since 2004 as an independent financial consultant — mostly for subsidiaries of the Montréal-based Gaz Métro energy company. After cochairing Weinberger's transition team, Sisson was tapped to serve as interim chief administrative officer — a job that entails no less than filling a million-dollar budget gap.
"As an auditor, we're always looking at other people's messes," he jokes.
The 56-year-old native of the Philadelphia suburbs — both sides of his family hail from Vermont, where he moved after high school — first told Weinberger he'd be interested in the CAO position as they walked back to their cars from a meeting the day after the election.
Sisson says his skills complement Weinberger's, and his apolitical nature is an asset.
"I think this office should be apolitical," he says. "It's a central administrative office running a city. We don't need politics to get into the day-to-day."
— P.H.
Andrew Savage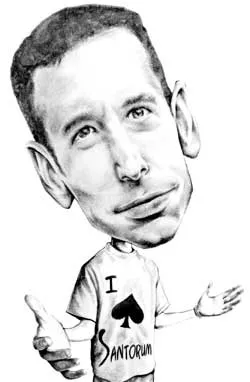 Along with Paul Sisson, Democratic Party up-and-comer Andrew Savage was co-chair of Weinberger's transition team. An East Calais native who lives in Burlington, Savage was tapped to help find qualified candidates to serve in the new mayor's cabinet.
Savage, 30, already has an established political resume and a Rolodex that should make that job easier. He was Peter Welch's aide in the Vermont Senate, then served as communications director and legislative director when Welch was elected to Congress. During the 2008 election, he took time off from Welch's office to help out the Obama campaign in Utah and West Virginia.
Now employed at AllEarth Renewables, Savage says he had planned to sit out the four-way primary for mayor to "see what transpired." But after a call from Weinberger seeking his support and advice, Savage jumped on board.
"I wrote him a note four hours later, sent him a small check and one thing led to another," Savage says. "I found his explanation for why he was running very compelling."
Weinberger heaps credit on Savage for having an "enormous" impact on the campaign. "All those press conferences pushing ideas out there, pushing plans out there, would not have happened without Andrew," the mayor says.
— A.B.
Chuck Lief
Cleveland native Chuck Lief has authored cookbooks, opened restaurants — "one crashed and burned," he says — and hired Weinberger out of graduate school to work at the Greyston Foundation in Yonkers, N.Y.
The organization didn't have an opening for the future mayor, but "I was impressed with his background, impressed with his passion for development work," says Lief, a 61-year-old grandfather who has also run several companies. "So we kind of created a position to see what kind of fit it would be."
The two set out on their own in 2002, moving to Vermont and founding the Hartland Group, a real estate development firm.
Weinberger credits Lief with introducing him to members of the many boards on which the elder partner has served, including the Intervale Center and the Vermont Community Loan Fund.
He played the same role during the campaign, hooking Weinberger up "with groups maybe other people weren't connecting with," the mayor says.
While Weinberger will retain his ownership stake in the Hartland Group, he is relinquishing most of his day-to-day responsibilities — and Lief says the company will most likely avoid new projects in Burlington.
"Frankly, we will look at anything else in Burlington really hard because I don't want there to be a perception there's any conflict [of interest]," Lief says. "I don't want to put people in any awkward positions."
— P.H.
*CORRECTION: The original version of this article incorrectly stated that Paul Sisson retired as senior manager at KPMG. He retired as partner.