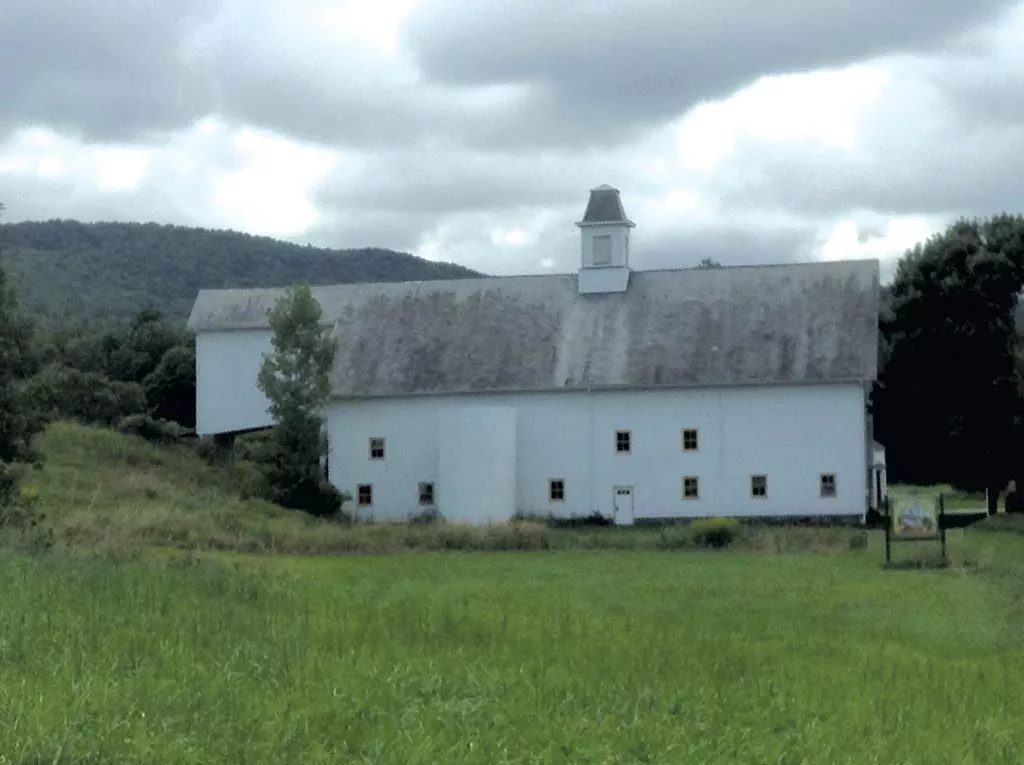 Courtesy Of Sarah Jane Williamson
Jubilee Barn in Huntington
For years, Sarah Jane Williamson has hoped to enliven the space inside her historic white dairy barn in Huntington. As the owner of Jubilee Farm and its seasonal farmstand, Williamson sells organic vegetables from the barn on a self-service, honor-system model.
She found a willing partner in Dean Menke, who runs Backdoor Bakery from his home in Huntington Village, offering croissants, wood-fired breads and other treats on a CSA model. "I had been looking for a retail space," Menke says, "and [Williamson] was interested in utilizing her barn more than she has been. We just thought, Why not do this together?"
They secured seed funding from a few "angel investors," Menke says, and this Sunday, August 24, they'll hold a fundraiser for the project. Bike for the Barn is a Huntington bike tour not unlike the Addison Tour de Farms. Rider entry fees and donations will help fund the barn's transformation.
Riders can choose from two tours: one 8.5-mile, mostly flat route, with five snack stops at farms and bakeries; and a more challenging, 10.9-mile loop with three farm or food stops and a swimming hole dip. There's also a one-mile kids' ride. After the ride, farmers and riders will return to the barn for a locavore lunch with live music.
Once Williamson and Menke gather the funds — they're also planning a crowd-funding campaign — and round up contractors, they will build a commercial kitchen and a retail space in the barn, with modest seating that could someday grow into a café.
Williamson would like to expand her farmstand to include meats and cheeses, which she hasn't been able to sell on the self-service system. The pair would also like to make the large planned kitchen available as an incubator space for start-ups and food businesses.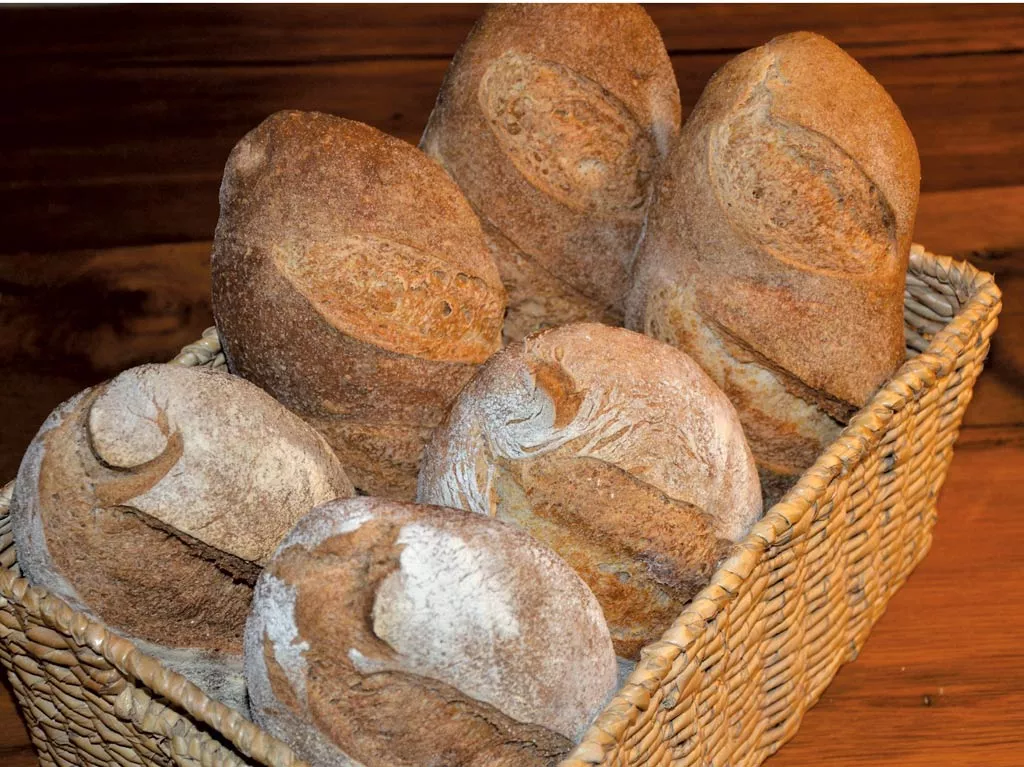 Courtesy Of Dean Mienke
Bread from Backdoor Bakery
Both acknowledge that the project is in its early stages, and say they're keeping their plans vague so they can remain flexible. But, Menke says, "My dream is to be baking in the kitchen this time next year." Williamson adds, "Huntington is this amazing hidden food mecca; it's incredible what we have going on here. We have a winery; we have a goat dairy and a brewery, and several incredible bakeries."
Those are businesses she'd like to bring together — in one way or another — under one roof. "This barn has been a landmark in the valley," Williamson says. "We have this beautiful building in a great location. We want to use our infrastructure to benefit the local producers."
The original print version of this article was headlined "Bike to Barn to Table"