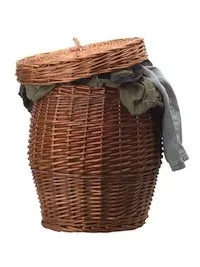 It had only been one week since Matt deployed. I was doing the laundry, feeling fine — just another day at home. As I pulled dirty clothes from the basket in our bedroom, I found some of his. I lifted out the shirt he wore the day before he left. I held it up to my nose and inhaled every last breath my lungs would allow. Again. And again.
It's amazing how scent can trigger your mind. I was instantly holding him again. The tears flowed freely as I clutched the one piece of physical evidence of him that remained in the house. I couldn't bring myself to wash it. I still have it laying on my bed. His scent is starting to fade from the shirt, but I keep it there anyway.
It had only been one week. I've been apart from my husband for much longer. Six weeks was our longest separation and I made it just fine. It's not the length of time that has passed that upsets me, but the length of time still ahead. It's overwhelming. "It's too long. It's too long," my mind whines to itself.
Once a week, I allow myself an hour. I schedule my meltdown, it's true. One hour to lay in bed and cry. Get it all out. Feel the pain of missing him. Go ahead, Tasha. Feel it as deep as it goes. Let the fears overtake you for a moment. Cry about the months your family has lost together. Long for the scent from his neck and not from a dirty old shirt. And then breathe. Breathe deep and wipe the tears away. Because it's been another week and you made it. You can do one more. Again. And again.
The weeks will turn into months and before you know it, he'll be home.

Tasha Lehman is a mother of three boys living in Vermont. Her husband, Matt, is a first lieutenant in the Vermont Air National Guard who recently headed overseas for his first deployment. The "Home Front: Diaries from a Vermont military family" series chronicles their journey. Read more about their story in February's "Use Your Words" essay.