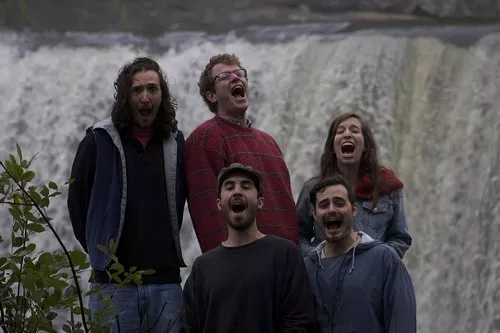 courtesy of Alpenglow
Alpenglow will perform on the Marketplace on July 10.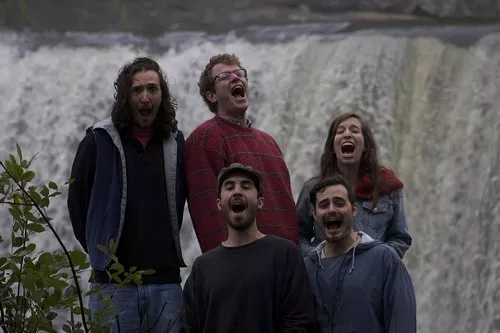 courtesy of Alpenglow
Alpenglow will perform on the Marketplace on July 10.
By all accounts, it's been a wet year in Vermont. According to
a recent story in Seven Days
, "12.37 inches of rain fell between May 18 and June 11, making that 25-day stretch the wettest in 130 years." And, as we found out this weekend, the storms haven't stopped coming now that it's officially summer.
We're not here to give you a weather report, but we do want you to think about where all that rain is going. That's why Kids VT collaborated with the Let It Rain Stormwater Program on "Connecting the Drops," a public art project that teaches Vermonters about the negative effect of stormwater runoff on Lake Champlain — and what we can do to stop it. As we explained in our May issue, Kids VT contributed a fun, original story walk to an outdoor exhibit of artist-decorated rain barrels, which start at the top of the Church Street Marketplace and end at the ECHO Lake Aquarium and Science Center.
To further support the health of Lake Champlain, we'll have a table at a weekly Church Street Marketplace concert series organized by ArtsRiot and the Let It Rain Stormwater Program. The series kicks off this Wednesday. Come for live tunes, kids activities and prizes — and make sure to play our brand-new educational video game, Runoff, while you're there. (Check our forthcoming July issue for more details on that!)
Here's the concert schedule:
June 26: Houndmouth; Caroline Rose & Jer Coons
July 3: Barbacoa; DJ Disco Phantom
July 10: Alpenglow; Henry Jamison
July 17: Leif Vollebekk
July 24: The Movelles; Great Western
July 31: Kat Wright & the Indomitable Soul Band
See you there!
This post was written by Kids VT managing editor Carolyn Fox.