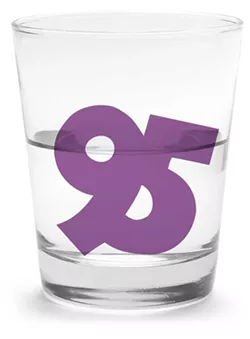 What was it about 1995 — the year Seven Days first hit the streets? Bill Clinton was president, the federal interest rate was 6 percent and the economy was good. That year, the government-owned internet went private, but technology had already changed the newspaper industry. As a result of desktop publishing, typesetting equipment and darkrooms were fast becoming relics of the past.
Just as crucial for the founders of Seven Days, "There was a good entrepreneurial vibe" in Vermont, recalls Marc Sherman, who started Burlington's Outdoor Gear Exchange that same year. Vermont got its first Walmart, in Bennington, but that didn't deter Sherman or the owners of Crow Bookshop, Eyes of the World or Small Dog Electronics, all of which went on to prove that local, independent stores can compete head-to-head with national retailers.
"We were in 800 square feet on Main Street," Sherman recalled, "and Woolworth's — then one of the largest retailers in the country — occupied the space we're now in." Crow outlived Borders Books and Music.
Local small business owners got inspiration from Vermont Teddy Bear, which was growing so fast it built a brand-new headquarters in Shelburne that year. And Ben & Jerry's had gone from "counterculture to part of the culture," observed Sherman. "That was a good representation of what was happening in Burlington."
Progressive Mayor Peter Clavelle was back in office in 1995 for the third of seven terms — after an unplanned hiatus. A Republican ousted him in 1993, in part because Clavelle supported extending health-care benefits to the partners of gay and lesbian city employees. Turns out he was on to something. As was the Vermont Freedom to Marry Task Force, founded the same year as Seven Days. And the annual gender-bending Winter is a Drag Ball is still showing Vermonters new ways to break the ice 20 years later.
Vermonters were also discovering good food, craft beer and real coffee. Muddy Waters and Uncommon Grounds Coffee and Tea had both opened the year before — helping us get through the startup phase. The locavore-boosting Vermont Fresh Network started in 1995. The coincidence of Three Needs Tap Room & Brewery, The Shed Brewery and the Vermont Brewers Association should have been a heads up that Vermont beer could one day challenge maple syrup for icon status.
The arts scene was no less lively, which gave all of us at Seven Days plenty to write about. The Flynn Center for the Performing Arts had completed a multi-million capital campaign. Burlington City Arts opened the Firehouse Gallery on Church Street. The Grateful Dead's 1995 Highgate show, and Jerry Garcia's death, predated our first issue, but Phish just kept getting bigger. That summer, the band played Saratoga Springs, Great Woods and Sugarbush. "City Hall Park was occupied by Phish heads — the tour kids," Sherman recalled, conceding it was great for business. "If nothing else, they certainly needed shoes."
Other local music was thriving, too. "Nectar's was in its heydey," Sherman said. "And [Club] Metronome." Club Toast popped up a few years later.
"It does seem to be that there was a palpable energy during that time that was both youthful and optimistic, and maybe even a bit reckless," said Crow Bookshop owner Keith Terwilligar. "I'm not sure if it was the relative 'peace and prosperity' of the Clinton years, or the promise of the internet, or the fact that there were a lot of really cool things happening in the arts and culture, but it's hard not to look back on those years and recognize a fertile environment for all kinds of beginnings."
We're not done yet. To all the other businesses, organizations and events listed below or that we might have missed, happy 20th — and many more!
Founded In 1995
African, Latino, Asian, and Native American Community Organization (ALANA)
Black Dog Sports, Killington
Burlington City Arts' Firehouse Gallery (now the BCA Center)
Centerpoint Adolescent Treatment Services, South Burlington and Winooski
Chill (founded by Burton), Burlington
Church Street Tavern, Burlington
Coffee Lab International, Waterbury
Community Capital of Vermont, Barre
The Crate Escape, Richmond
Crow Bookshop, Burlington
Eyes of the World, Burlington
Fuse, Winooski
Green Mountain Concert Services, Williston
Islamic Society of Vermont, Colchester
La Villa Bistro, Shelburne
Magic Hat's Mardi Gras, Burlington
Mimmo's Pizzeria & Restaurant, St. Albans
Nordic Barn, Stowe
Orton Family Foundation, Shelburne
Outdoor Gear Exchange, Burlington
Penguin Plunge Special Olympics Vermont fundraiser, Burlington
PestPro, Burlington
Pines Senior Living Community, South Burlington
Red House Building, Burlington
Seth Yacovone Band
Shalimar of India, Burlington
Shearer Acura, South Burlington
The Shed Brewery, Stowe
Small Dog Electronics, Waitsfield
SolarFest renewable energy festival, Middletown Springs
Sovernet Communications, Bellows Falls
Spruce Mortgage, Burlington
Sunup Bakery, Killington
Three Needs Taproom & Brewery, Burlington
Timberwolf Manufacturing Corporation, Rutland
Vermont Animal Cookies, Woodstock
Vermont Manufacturing Extension Center, Randolph Center
Vermont River Conservancy, Montpelier
Vermont School Leadership Project at the Snelling Center for Government, Williston
Vermont Sustainable Jobs Fund, Montpelier
Vermont Young Playwrights Project, Burlington
Vertek Corporation, Colchester
Vermont Brewers Association, Springfield
Vermont Community Foundation, Middlebury
Vermont Freedom to Marry Task Force, Montpelier
Vermont Fresh Network, Richmond
Vermont Genealogy Library, Colchester
Vermont Kung Fu Academy, Essex Junction
Vermont People With AIDS Coalition, Montpelier
Willy D's Furniture Store, Colchester
Winning Image Graphix, Pittsford
Winter Is a Drag Ball
Compiled by Ken Picard