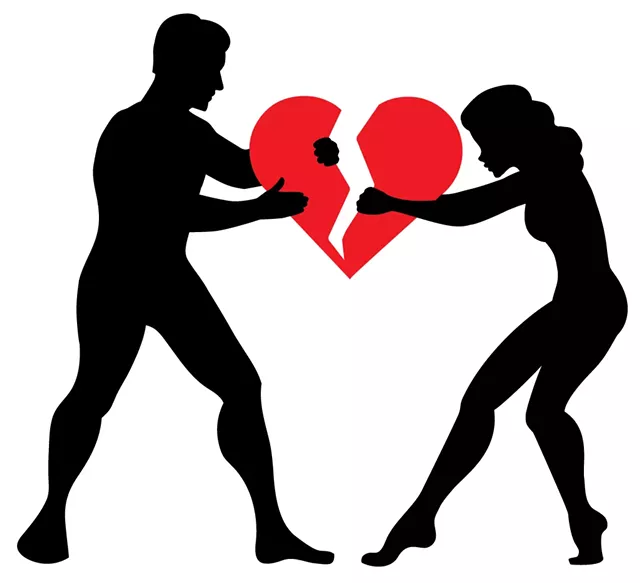 Dear Scarlett,
I am middle-aged and have never been married. I was dating a man for about a year and was convinced that he was the one. A few months ago, he started talking to me about his fantasy to have sex with total strangers. He kept pressuring me to "make his fantasies a reality" and got angry when I said no. It made me feel inadequate and confused, and it seemed high risk. I tried to keep the relationship going, but he broke up with me recently, saying I led him on. I still love him, but I don't understand what happened. Should I try to get him back?
Signed,
Fatal Fantasy (female, 43)
Dear Fatal Fantasy,
It sounds like you dodged a bullet. Breakups are always difficult, especially when you're blindsided by them. And sexual manipulation from someone you love can be confusing and painful. It's easy to blame yourself.
You need to gain a realistic perspective of your ex. Anyone who pressures you to do things you do not want to do, especially sexually, is not someone you want to be intimate with. Coercion comes in all forms. His behavior was coercive, plain and simple.
Begin the work of moving on. Instead of indulging your own romantic fantasies about how great things were, remember how he broke the trust, devalued you and crushed your self-esteem.
Restart your life, hour by hour, with simple pleasures. Binge-watch a series with a pint of Ben & Jerry's, or get into a good book. Take a trip, if you can. Remind yourself of how big the world is and how small he is. Exercise and long walks can help calm your nerves and elevate your mood. Focus on friendships you may have neglected.
Most importantly, do not try to get him back, and do not lower your standards for a rebound. There's a saying: "Nothing gets you over the last one like the next one." But making bad choices can put you in an even deeper hole. Work on yourself right now, and make that "next one" a great one.
Love,
Scarlett