Courtesy of Vermont Department of Health
Daniel Lyons
D
aniel Lyons and his nephew Philip were 12 years apart but "super close," says Daniel. They lived together when his nephew was younger; Daniel thought of Philip as a brother.
Ask Daniel to describe Philip, and he'll unleash a torrent of words: "He was passionate," says his uncle. "Super funny. Easy to get along with, though he had his convictions. He loved a good conversation and a good argument. Not to the point where you'd get angry, but he'd push you to think."
Daniel, who works as a special educator at Champlain Valley Union High School, says that Philip was also a terrific chef. "He went to college for hospitality for a few years, took cooking classes and just loved it," Daniel recalls.
As a teenager, Philip was introduced to prescription opioids at a friend's house and got hooked. He struggled for 12 years with opioid use disorder. On July 30, 2020, the 31-year-old Connecticut resident died of an overdose — one of more than 87,000 Americans who suffered fatal overdoses in the 12 months ending in September 2020. The number has risen significantly across the country, including in Vermont, during the coronavirus pandemic.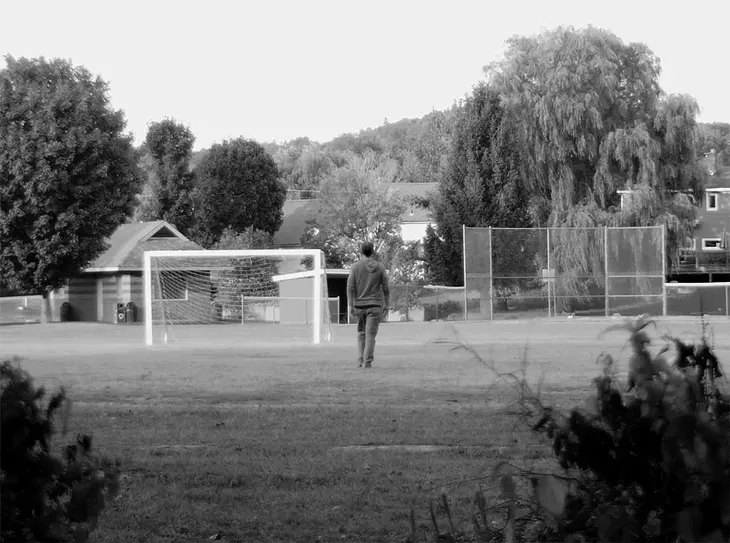 Courtesy of Vermont Department of Health
Daniel Lyons
Losing his nephew has been crushing, Daniel says. The magnitude of the opioid crisis, he observes, "doesn't hit home unless it's someone you love."
Daniel explains that Philip tried everything, from counseling to treatment facilities. His family spent years helping him. "It was eye-opening," Daniel says, to realize just how difficult it was to navigate the system.
The stigma around substance use disorders made it much harder.
People struggling with substance use disorders, and their families, often feel judged, says Daniel. Though Philip had a supportive family, he never wanted to admit to anyone that he was struggling. "Talking about it just wasn't an option for him," explains Daniel. That made it difficult for Philip to ask for help and support when he needed it.
Daniel understands his nephew's hesitancy; he's encountered those negative perceptions firsthand, too. After Philip died, Daniel shared the awful news with someone close to him. Their response? "'Oh God, what's the funeral going to be like? Are all his junkie friends going to show up?'"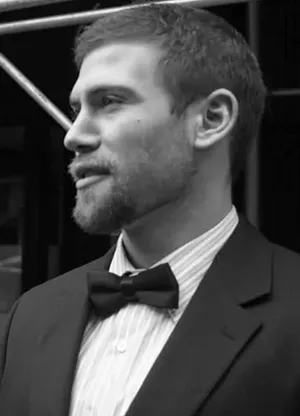 Courtesy
Daniel's nephew, Philip, at a cousin's wedding in New York City in 2016.
The comment was "made out of ignorance," Daniel says, but it stung. "To be seen like that in the eyes of others? Nobody wants to be in that position."
His friend's comment showed Daniel that even supportive people can have wrong ideas about the reality of substance use disorders. When Philip was using, says Daniel, "he wasn't having parties. He was by himself, and in a dark place. It wasn't a social thing."
To help change these misperceptions, Daniel is speaking out about his experiences through a new public outreach campaign developed by the Vermont Department of Health. Daniel is one of several Vermonters who've recorded videos about their personal stories in an effort to confront the stigma surrounding these conditions — and to show other Vermonters what they can do to help. The campaign includes a website,
EndAddictionStigmaVT.com
, and connects people to
VTHelplink.org
(802-565-LINK), which offers referrals to support, treatment and recovery resources for people struggling with substance use disorders, as well as their families and friends.
Daniel and his family would like to see other changes, as well, including improvements in the quality, availability and affordability of treatment, but getting people to think differently about substance use disorders is a vital step in that direction.
Kelly Dougherty, Deputy Commissioner of the Vermont Department of Health, agrees that there's more work to be done to help those who are struggling. She says this campaign grew out of focus groups with those in recovery, their family members and other community stakeholders.
"We really heard loud and clear that stigma is sort of this paralyzing influence and really interferes with access to services," Dougherty says. "We wanted to do something about it."
'It's a health condition'
Changing attitudes about addiction starts with explaining that "it's a health condition," says Peter Espenshade, president and CEO of Recovery Vermont. "That's the biggest stigma-busting that you can do," he says.
Increasingly, doctors and medical professionals understand substance use disorders this way, he says. Advances in medical imaging have helped drive comprehension of the science behind addiction — of how brain chemistry and our internal reward system works and how substances such as opioids and alcohol can hijack that reward system.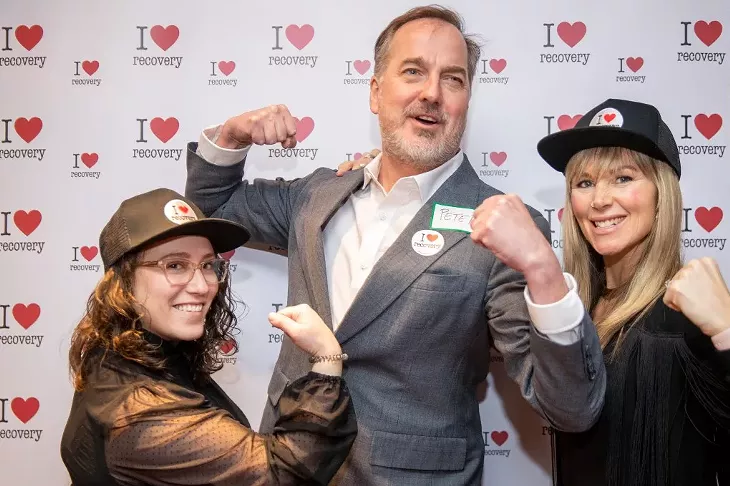 James Buck
From left: Danielle Sessler, Peter Espenshade and Melissa Story at Recovery Day in Montpelier
There's a better understanding of treatment options, too. "Long-term recovery is definitely possible. We see it every day," says Espenshade, who himself is in recovery from alcohol use disorder.
There are many evidence-based interventions that can help people achieve and sustain recovery, including counseling, medication assisted treatment, and recovery supports such as housing, support groups and recovery coaching. His organization works to increase access to and support for them.
"Substance use disorders are treatable and beatable," he says. "People can recover."
Still, achieving and maintaining this recovery can take years. People with substance use disorders often need a lot of support along the way — from family members, friends, community members, coworkers and employers — but social stigma can keep them from seeking help.
Espenshade offers this analogy: "If someone had diabetes or cancer, they wouldn't think twice about sharing that with coworkers," he says. "If someone was in recovery, they would." That's a problem.
'Language has real consequences'
Courtesy
Kelly Dougherty
Dougherty points out that the way we talk about these issues matters. "The language people use around substance use has real consequences," she says. It can create a barrier to asking for support or seeking treatment.
One way to break down that barrier, Dougherty notes, is by using "person-first language." That sets a nonjudgmental tone. Instead of using words such as "junkie" and "addict," describe someone as a person with a substance use disorder. The addiction, she points out, is not their identity.
The
EndAddictionStigmaVT.com
website includes information about other problematic terms, along with alternate, stigma-free suggestions; some of them appear at the end of this article. They're taken from the
"Addictionary,"
a glossary featured on the website of the nonprofit research institute of Massachusetts General Hospital, an affiliate of Harvard Medical School, dedicated to the advancement of addiction treatment and recovery.
Dougherty hopes the website and public campaign will reach people who are struggling with substance use disorders, and their loved ones. If they feel comfortable being open about their struggles, she says, "it encourages more people to talk about it."
The message, essentially, is that no one should be ashamed of seeking support.
'You have a role to play'
Courtesy of Recovery Vermont
Roy Erno speaking at recovery coach training session
The health department wants people struggling with substance use issues to know that "there's a lot of help out there," Dougherty says. From conversations with various groups, the department learned that people weren't sure how to access it.
"They had no idea where to start," she says. "We needed a place where people could go to get an appointment for an assessment or to have someone be able to explain the options."
Now,
VTHelplink.org
and
EndAddictionStigmaVT.com
offer some tools they might use. "No matter if you have a family member, loved one, employee or friend, you have a role to play in helping support people with substance use disorders," Dougherty says. "There are things you can do to help create a supportive environment."
In addition to using non-stigmatizing language, these measures include boosting stories of recovery and being available to those taking steps to recover. Espenshade's organization trains recovery coaches. These are certified professionals who work in places such as schools, emergency departments and employment agencies to support individuals in recovery from substance use disorders. Vermont needs more of them.
Recovery Vermont also assists local employers in creating recovery-friendly workplaces, and it hosts an annual Recovery Day in Montpelier every February. Find a calendar with all of the organization's events at
recoveryvermont.org
.
Sometimes, Espenshade says, the most important thing you can do is sit with and listen to a person who's struggling without trying to tell them how to fix their problem. "Say, 'I love you. I'm here for you. I want to share what I see, and I'm here to support you if you want to start making things better,'" he suggests. "This may sound simplistic, but it's not. It's the most widely studied and accepted evidence-based practice in addiction recovery: motivational interviewing. If you want to help someone in recovery, begin by listening to them deeply."
Just recognizing and acknowledging an individual's humanity is a powerful act. This is the most important lesson Daniel Lyons wants to convey, after spending years trying to help his nephew.
"Beneath all this stuff — the labels, the thoughts, the judgment," Daniel says, "beneath all that is a person."
From the Addictionary:
| Instead of… | Use... |
| --- | --- |
| Addict/abuser/junkie → | Person with substance-use disorder |
| Alcoholic → | Person with alcohol-use disorder |
| Abuse → | Misuse, harmful use |
| Drug problem, drug habit → | Substance-use disorder |
| Drug abuse → | Misuse, harmful use |
| Clean → | Abstinent from drugs |
| Dirty → | Person who uses drugs |
| A clean drug screen → | Testing negative for substance use |
| Former/reformed addict/alcoholic → | Person in recovery, person in long-term recovery |