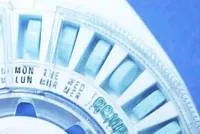 MONTPELIER — A bill introduced in the Vermont legislature earlier this session that would allow doctors, pharmacists and other health-care professionals to refuse treatment or procedures that run contrary to their own conscience could be thrust to the forefront of the state's health-care debate if recently introduced federal legislation becomes law.
The state bill, filed as H.315, would also permit hospitals, HMOs, employers and even insurance companies to deny payment for services and treatments that run contrary to their moral or religious principles. The bill is seen as taking aim at controversial drugs and procedures, such as birth control, emergency contraception, abortion and in-vitro fertilization.
H.315, also known as the "Health Care Rights of Conscience" bill, was sponsored by 13 lawmakers, all of them Republicans. While the bill may seem moot to some lawmakers — it stalled on the desks of Health Care Committee members and its lead sponsor, Northfield Rep. Anne Donahue, says she doesn't consider it a high priority for the 2007-08 biennium — new legislation introduced at the federal level could bring this contentious issue into the spotlight if Congress acts on two bills introduced just weeks ago.
The federal "Access to Birth Control Act" (H.R. 2596 and S.1555) would require pharmacists to dispense FDA-approved birth control, including emergency contraception, in a timely manner, or else find another pharmacist to do so. That legislation would also prevent pharmacy staffs from harassing or preventing customers from receiving those services, or from withholding a legally obtained prescription.
The impact of either piece of legislation is undeniable. Patients visiting a doctor or pharmacist may take it for granted that they're entitled to any drug, treatment or procedure that is legal and federally approved for their condition. For example, when a woman goes to her drugstore with a prescription for birth control pills, she may reasonably assume that her pharmacist has a legal or professional obligation to fill it, or to find someone else who's willing to do so.
Likewise, when terminally ill patients sign a health-care proxy that prohibits the use of "heroic measures" to keep them alive, family members expect a doctor or nurse to honor that wish and remove the patient from a ventilator or feeding tube if asked to do so.
Occasionally, however, a medical professional will refuse to participate in a treatment if it conflicts with his or her own moral or religious values. That conflict, which pits the personal morals of a provider against the rights of a patient to timely and appropriate medical care, can have serious repercussions for both.
Vermont's Health Care Services Rights of Conscience bill would indemnify medical professionals from civil and criminal liabilities for refusing to perform a medical service that violates their own beliefs, and makes it illegal for employers and regulatory boards to punish or discriminate against them for doing so.
Donahue emphasizes that H.315 was introduced as "cookie-cutter" legislation modeled after similar bills in other states. It was never reviewed by legislative counsel and she considers it "highly unlikely" to be considered by the Vermont legislature, at least in its current form. Still, the bill has the support of cultural conservatives throughout Vermont and elsewhere.
Dr. Robert Orr is the former director of clinical ethics at Fletcher Allen Health Care and an advocate for "rights-of-conscience" bills. Orr was a vocal opponent of Vermont's end-of-life "patient choice" bill — or what opponents call "physician-assisted suicide" — which was defeated earlier this year. While Orr acknowledges that the right of patients to refuse medical care is "almost inviolable," he says the flip side of that equation — i.e., the rights of health-care providers to not be "morally complicit" in actions they find objectionable — is frequently overlooked.
"A patient has an almost absolute right to be left alone," Orr says. "But that doesn't translate into an automatic right to demand whatever they want." Vermont is one of only five states that has no such statute on its books, he adds.
While some might argue that rights of conscience laws allow doctors, hospitals and even insurance companies to impose their moral and religious values on patients and consumers, Orr doesn't think that's so.
"The professional relationship between a doctor and patient, or the pharmacist and patient, isn't a contract between equal parties," he says. "It's a fiduciary relationship in which one person has more authority, power and responsibility than the other."
But that's exactly the problem, says Dr. Carmer Van Buren, a retired physician and former ethics committee member at Fletcher Allen. Unlike Orr, Van Buren is a strong opponent of "rights-of-refusal" bills.
"We're very strong believers in patients' rights," says Van Buren, who served on the board of directors of Death with Dignity Vermont. "Any time you take away an individual's rights, then you're doing a great deal of damage to health care."
Planned Parenthood of Northern New England (PPNNE) is staunchly opposed to these types of bills, in large part because they're aimed primarily at restricting women's access to birth control, emergency contraception and other reproductive health services. Emily Blistein, PPNNE's public affairs director, points out that most rights-of-refusal laws passed in other states were enacted right after Roe v. Wade.
In more recent years, she notes, the refusal-clause debate has been used to clamp down on other reproductive technologies, including in-vitro fertilization and stem-cell research. However, Blistein also points out that professional organizations such as the American Medical Association, the American Nurses Association and the American Pharmacists Association have codes of ethics that address this issue by putting the needs of patients above the individual conscience of providers.