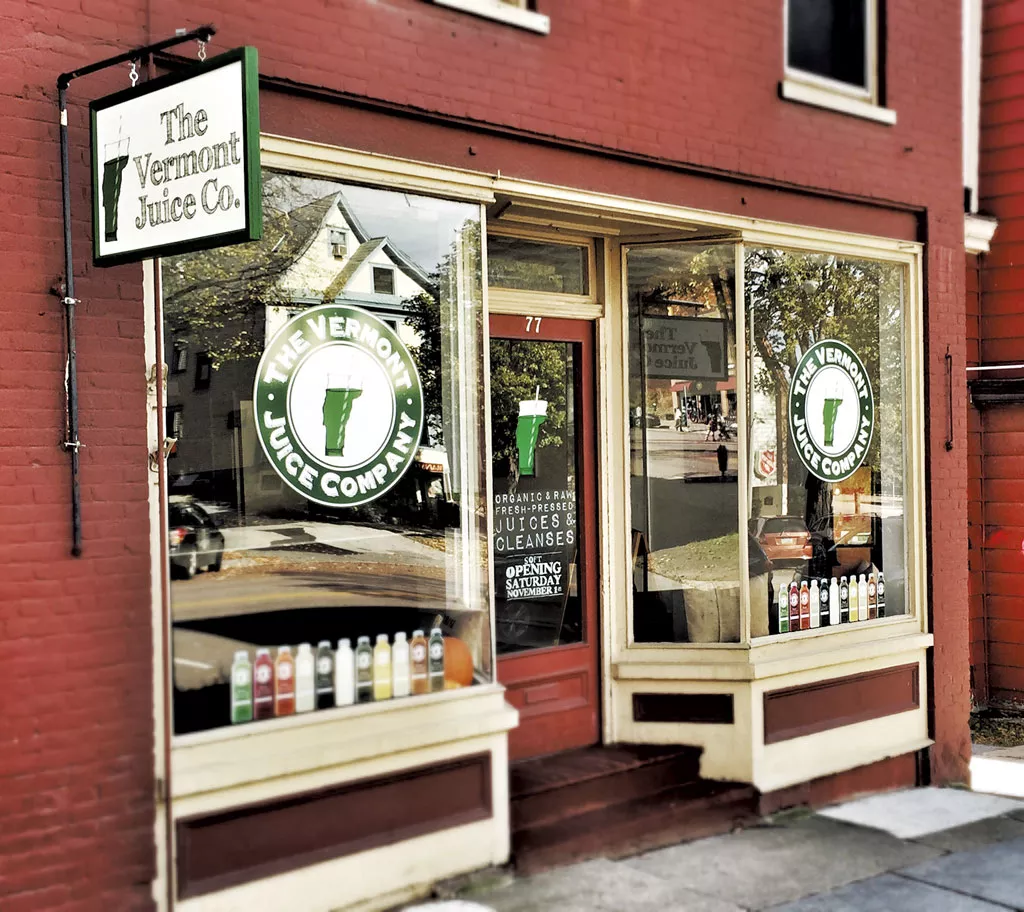 Courtesy Of The Vermont Juice Company
After months of preparation at its new shop at 77 Main Street in Burlington, the Vermont Juice Company will soft-open this Saturday, November 1. A hard opening will follow on November 8.
During the soft opening, owner Hannah George will offer an abbreviated list of her 12 cold-pressed, bottled juices, which include four green juices, four nut milks, and various fruit- and vegetable-centric flavors featuring beet, carrot, apple and pineapple. She'll also rotate through a few seasonal options such as a spiced-pumpkin almond milk and a turmeric tonic with orange and carrot.
For those seeking a post-Halloween flush, George will offer the juices in her standardized cleanse packages, which span one to five days or six to 30 juices. To ensure availability of the total package, she recommends that would-be cleansers preorder their sets a couple of days in advance.
In the weeks to come, George plans to roll out smoothies and healthful acai and chia bowls, which can be topped with nuts, seeds, fruits, vegetables and powders such as bee-pollen, cacao and maca root. Zucchini noodles with raw tahini-based dressing will be among the raw nut-, seed- and vegetable-based snacks. "There's a lot to play around with!" George says. When the weather cools beyond the point of no return, she hopes to offer hot chocolate or spiced cider; come spring, blended banana "ice cream" will come with a variety of toppings.
"It'll be essentially all raw fruit and vegetable stuff," the juicer says. "The juice is our main selling point, but we'd like to give people a few other healthy options when they come in."
The original print version of this article was headlined "Juicy Keen"