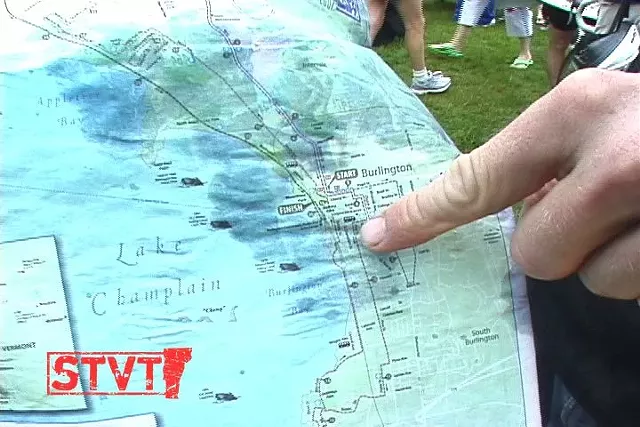 About 7500 runners participated in the 19th Vermont City Marathon this past Sunday.
The weather was perfect for racing, dark and dismal. The crowds came out to support the runners despite the rain.
In addition to competitors completing the entire 26-mile course through Burlington, the race featured half-marathoners, relay teams and a wheelchair division.
The race is known to be good for beginners with beautiful views of Lake Champlain and the Church St marketplace.


Eva talks to the spectators about why they turned up to cheer and to the runners about why they race and what this marathon means to them.
And what is that tub of vaseline being used for!?
"Busy Bees" by the zesty Pretty & Nice (on MySpace) off their album Pink & Blue.
"Soft Rock Two" by our dearly departed Casey Rea off The Contrarian's album Soft Rock. * Sniffle * We will miss you Casey.