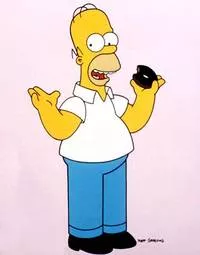 At 2 p.m. on Tuesday, Twentieth Century Fox and USA Today announced that Springfield, Vermont, had won the contest to be named the Springfield and to host the premiere of The Simpsons Movie. No word on whether Gov. Jim Douglas, who voiced his public support for the video entry created by the Springfield Chamber of Commerce, was the deciding vote. The win clearly trumped partisan differences: "Today we're all from Springfield," crowed Senator Patrick Leahy in a press release. Victory is all the sweeter because contest officials originally overlooked Vermont's 9000-soul burg in favor of bigger Springfields elsewhere around the country. So when is Sideshow Bob moving in?
MARGOT HARRISON
Talk about customer service: Vermont's A Little Lingerie Company is now offering undies designed just the way you like 'em. Want that bralette in pink instead of black? No problem. More ruffles, or not so much? Whatever. Jennifer Michelle, proprietor of the Fairfax-based — or rather, web-based — indie-fashion business, says the customer "gets to choose the fun stuff" on her glam and vintage-inspired line of bras, panties, thongs, camisoles and slips. Check out the options at http://www.alittlelingeriecompany.com
. . . You know summer's days are numbered when the first press release arrives announcing the upcoming Champlain Valley Fair . Upcoming, that is, August 25 through September 3. In flagrant opposition to the "small is beautiful" aesthetic, this year's fair has a "Go Big" theme. Hard to tell whether the imperative refers to the musical lineup — which includes the country-legend trio of Willy Nelson, Ray Price and Merle Haggard (Sept. 2) — the weightiest pumpkin, or the high-cal cuisine of corn dogs and cotton candy. Want fries with that?
. . . Attention, futurists: The Vermont Council on Rural Development is spinning off a Council on the Future of Vermont — dubbed "a statewide public dialogue that will articulate the values, concerns and aspirations of Vermonters." The VCRD is looking for someone to fill a two-year post as project manager. Propsective candidates — and anyone else who cares what the arts can do for the state — should consider attending the VCRD's conference, "Advancing Vermont's Creative Economy," on July 18 at the Statehouse in Montpelier. Check http://www.vtrur al.org for details on both
. . . Free gallery space? It's not often artists hear those words. And Vermont Graphics is not exactly a gallery. But still: Dan Giangreco is offering up a 7.5-by-14-foot wall in that office — above Manhattan Pizza in Burlington — for one-month stints. His idea is that artists would spend one week completing a piece and three weeks displaying it. If that sounds enticing, send inquiries to vermontgraphics@gmail.com . . .
PAMELA POLSTON