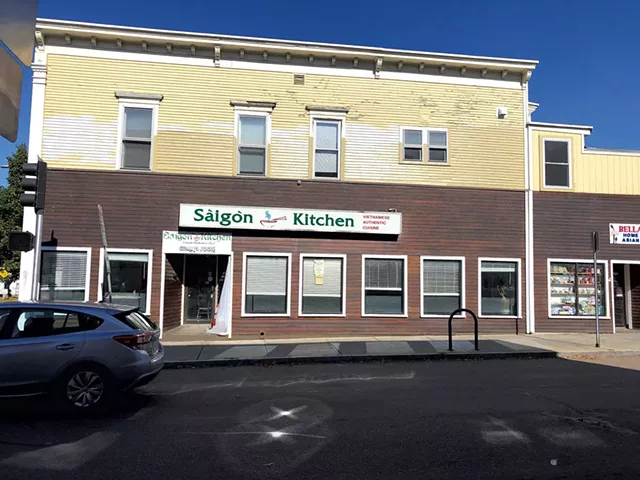 Burlington's Old North End has a new Vietnamese restaurant, Saigon Kitchen.
Located at 112 North Street, the restaurant opened on December 31. "So far, it's been very busy," owner Anthony Tran told Seven Days.
Tran has worked at his father's Thai Phat market on North Street for 15 years. "Customers at the market would ask me for recipes, and they told me the recipes were so good I should serve them in a restaurant," Tran said. "We're giving our customers the same food and flavors we eat at home."
Tran did much of the yearlong renovation himself after finding the former Rent-A-Center space through Bissonette Properties.
The menu includes a variety of pho, bún, com dia and other traditional Vietnamese dishes and appetizers. Saigon Kitchen is currently open Wednesday through Monday for dinner, though Tran said he hopes to add lunch service in the future.