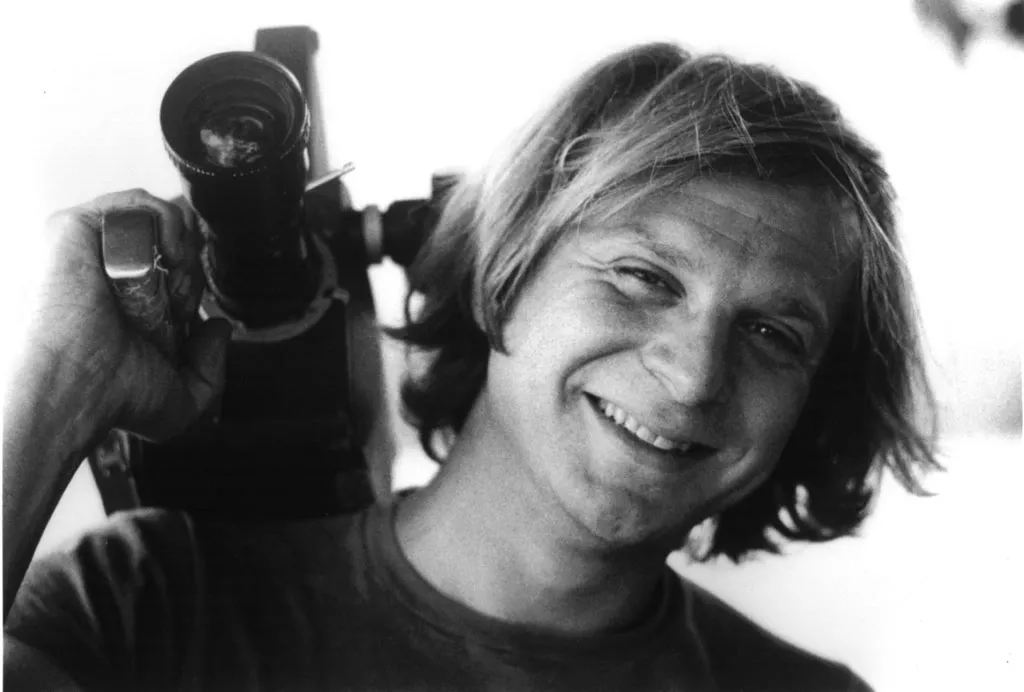 Remember when "bonus features" on DVDs were super cool? The discs' digital technology allowed the inclusion of scenes and supplements that enriched the story of the main attraction. Now, as we approach "platform neutrality," we fully expect that online-only clips, robust websites, even dedicated smartphone apps will supplement our favorite shows and movies.
The programmers of the White River Indie Festival, which takes place this weekend in and around White River Junction, understand that this "transmedia" approach is the essence of how we consume digital entertainment. And that's how WRIF — which is decidedly not just a film festival — attracted Google as the sponsor of its first annual transmedia contest.
Phil Pochoda, who organized the competition, defines "transmedia" as "a utilization of at least two digital media, each of which tells a relatively complete story, but [that] together tell a more interactive, more compelling and more nuanced story." That's a succinct definition from a guy who admits he hadn't even heard the word "transmedia" until about three years ago.
Now retired, Pochoda was for years the director of the University of Michigan Press, a publisher noted for its early forays into digital materials. The WRIF contest's ecumenical approach to moving-image media presented a similar set of challenges. Pochoda's committee solicits works that combine text, video, video games, social media and any other digital media through which stories may be told. The $2,500 prize comes with a tour of one of Google's five YouTube Spaces, which are state-of-the-art production facilities for original online video.
Why does WRIF, now in its 11th year, continue to push the boundaries instead of settling into a comfortable role as a small-town film festival? It certainly isn't about the money, as the event is a small-scale, nonprofit operation. Rather, WRIF organizers are passionate about blazing a trail for the future of the media festival, in part because the transmedia focus makes it enticing to more potential participants.
"I think we're taking a leading position on transmedia with this contest," says Pochoda. "This is something that a lot of people could get involved in."
That inclusive spirit extends beyond the transmedia competition. In addition to the screenings of several acclaimed recent films, such as Frank and A Girl Walks Home Alone at Night, WRIF is holding its third annual film slam (a 48-hour media-making competition) and showing a retrospective of the films of pioneering Vermont documentarian Ed Pincus, who died in 2013. The fest's short-film showcase features the work of Vermont and New Hampshire media makers, including Rob Koier, Daniel Houghton and animator Jodie Mack, a professor at Dartmouth College.
Vermont filmmaker Nora Jacobson is the coordinator of Freedom & Unity: The Vermont Movie, as well as a founding board member of WRIF. This year, she programmed the Pincus series and an event designed to highlight the region's youngest media makers. The Freedom & Unity TV Youth Filmmakers Awards celebrates the work of Vermont filmmakers ages 14 to 25. Many of them have produced their work with help from workshops conducted around the state by Jacobson's nonprofit, Upper Valley Arts.
The theme of "revolution" ties together all of these programs, which, according to board president Michael Beahan, emerged organically from the entries that made the cut. Though the festival places a premium on "artistic and social merit," Beahan says, "our approach is to select really good films and then hope that a theme emerges. This year, 'revolutionary activity' or 'activism' seems to run through a lot of the films we're showing."
The film that did the most to inspire that theme, Beahan says, was Wrenched, a new documentary about environmental activist Edward Abbey, which was chosen for the opening-night gala. Eco-activists Terry Tempest Williams and Brooke Williams will appear at the fest, along with other invited guests. Those include multimedia artist DJ Spooky, who's a judge for the transmedia contest; and a member of the Yes Men, a unique group of activist rabble rousers whose latest movie, The Yes Men Are Revolting, screens at WRIF.
The 2014 doc Free to Rock, which investigates how rock-and-roll music helped bring down the Iron Curtain, represents a different kind of revolution. John McEuen, cofounder of the Nitty Gritty Dirt Band, will be on hand to perform; his was one of the first American bands to tour the Soviet Union, in 1977.
WRIF board member Thom Wolke curated the Free to Rock event, which will take place at the Lebanon Opera House. In an email interview, he writes, "The goals of WRIF include presenting films that get you, the public, to think about the world around us.
"Music and art will always play a leading role in bringing about change," Wolke continues. "It's why they are always the first thing dictatorial-led societies try to suppress and freedom-valuing people rush to protect."