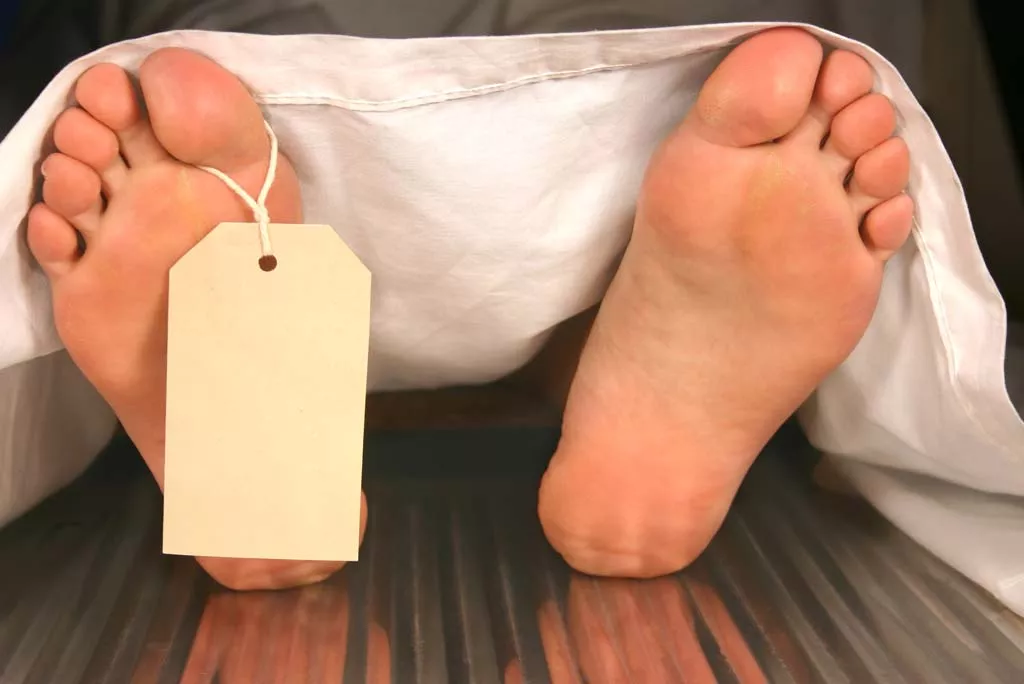 Ernst Daniel Scheffler | Dreamstime
In Steven Shapiro's world, The Wizard of Oz is the story of a teenage girl who comes to town, kills the first person she meets and then conspires with three strangers to kill again.
"The first one I'd sign off as an accident, but the Wicked Witch of the West? It's a homicide. Dumped a bucket of water on the lady and killed her," says Shapiro, chief medical examiner at the Vermont Department of Health. "You might argue it down to manslaughter, but those are legal terms. I went to medical school, not law school."
Shapiro is lecturing to an undergraduate forensic science class at the University of Vermont on a late Tuesday afternoon. His Wizard of Oz scenario is meant to show these students why it matters to identify an "etiologically specific" cause of death, be it lung cancer, high blood pressure, diabetes or, in the case of the Wicked Witch of the West, acute aqueous toxicity.
"Lots of things can cause hemorrhages in your brain, whether they're aneurisms or strokes, baseball bats or bullets," Shapiro goes on. "If I told you my grandmother died of an intracerebral hemorrhage, or a bleed in her brain, you'll smile and say, 'Oh, isn't that nice?' But if I say that's what happened when she got pushed down the stairs, that brings a whole new perspective to what killed Grandma."
Without naming names, Shapiro says there's an oncologist in Vermont whose patients never seem to die of cancer. This doc often lists the cause of death as "renal failure" or "cardiorespiratory arrest," he explains.
"I guarantee it, every time we exhume a body, it's in cardiorespiratory arrest. It's in renal failure, liver failure, respiratory failure. That just defines being dead," he says. "It doesn't give us any information about what killed this person."
Whenever the office of the chief medical examiner (OCME) spots one of these inconclusive "failures" on a death certificate, Shapiro or one of his staff immediately picks up the phone to investigate. That's because the OCME is known, both locally and nationally, for getting to the bottom of what causes Vermonters to die. If it didn't, health officials could miss serious public health threats — and murderers could potentially walk away scot-free.
Vermont's OCME is unlike most others in the United States. It reviews every death that occurs in the state — on average, 5000 to 5200 per year. Fewer than one in 10 deaths results in an autopsy; last year, Shapiro's office did about 400. Still, he and his deputy chief ME, Elizabeth Bundock, scrutinize every death certificate, looking for red flags such as inconsistencies, anomalies, omissions and other sketchy details.
Their diligence explains why Vermont, which consistently ranks as one of the nation's healthiest states, also appears to have a higher incidence of certain cancers; Vermont's MEs make sure that all cancer deaths are identified as such. And Shapiro says that, contrary to what the public has come to expect from watching "CSI" and other TV crime shows, "We solve more cases with the telephone than the microscope."
Medical examiners are unique among MDs — indeed, among all health care providers. By the time they examine their patients, they're powerless to change the outcome. But that also puts them on the front line of preventive care. Shapiro sees in real time what's killing us, and sometimes he can suggest ways of preventing it.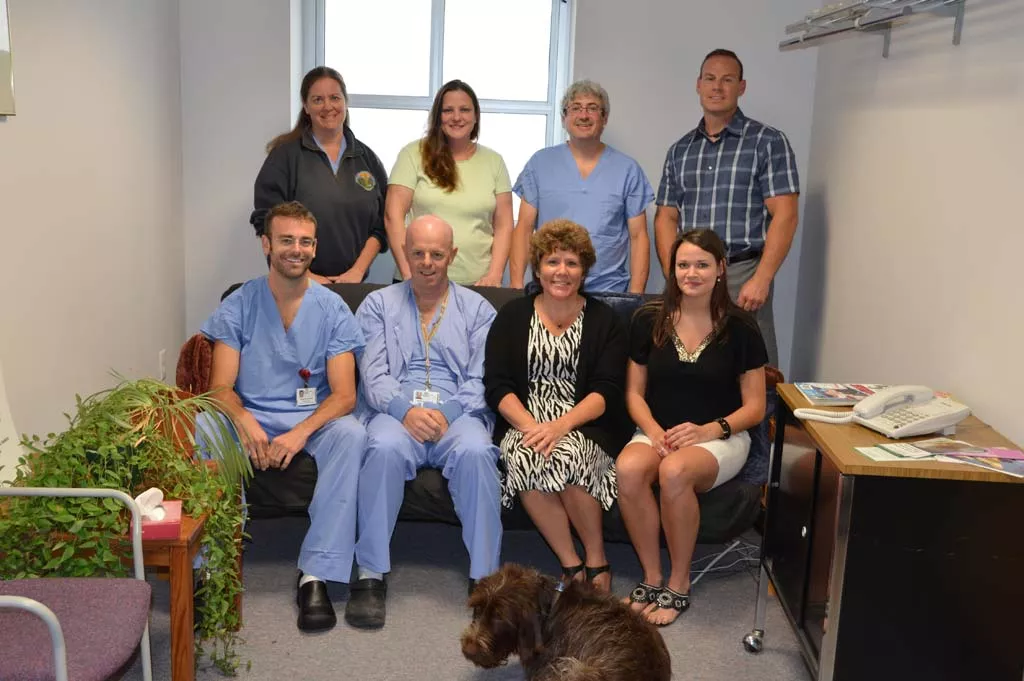 The office of Vermont's chief medical examiner isn't a place one stumbles on by accident, as a reporter discovered during a recent visit just before Shapiro's UVM lecture. Located deep within Fletcher Allen Health Care, behind the emergency department, it's a mostly windowless warren of offices, labs, examination rooms and refrigerators. Fletcher Allen built the morgue in 1996 at the request of then-governor and physician Howard Dean. Before that, Shapiro says, "We were a lost cause."
Shapiro, 48, a self-described New Jersey boy, first came to UVM in the 1980s as an undergrad, then attended the school's college of medicine. He did his forensic pathology training at the University of Portland in Oregon and held a fellowship in New York City. Shortly after 9/11, Shapiro left his job with the Bronx County medical examiner and returned to Vermont. He was appointed chief ME in 2006.
Shapiro doesn't like talking about himself, at least to reporters. When asked what drew him to the profession, he shrugs and answers tersely that he went to medical school, liked the forensic pathologists he met and found the work interesting. "It's not like I was so into zombies that I wanted to go work in the morgue," he adds. He describes his work as "mundane." His schedule of 12 days on and two days off "gets old after a while," he says.
Shapiro's aversion to the limelight is understandable given that, in his profession, no news is usually good news. In 2011, PBS' "Frontline," National Public Radio and ProPublica aired an investigative report titled "Post Mortem: Death Investigation in America." The exposé uncovered how America's patchwork of death investigators, whose education and training range from exemplary to scandalously inept, allows murders to go uninvestigated and public health to be seriously compromised.
Many of the nation's coroners — often elected officials without any forensic pathology or even medical training — lack the most rudimentary skills in death investigation, according to the report. Even well-trained MEs often work in disgusting conditions akin to those in third-world countries. Some perform autopsies in fly-infested garages and closets, sometimes without refrigeration.
Happily, such conditions don't exist in Vermont, one of only 16 states with a centralized and fully accredited ME's office. Fletcher Allen's morgue is clean, modern and well lit. Inside, a friendly receptionist greets visitors and brings them to a small but pleasant viewing room with a stained-glass window, subdued lighting and a privacy curtain. There, families can view loved ones, often for the last time, as 60 percent of all Vermont deaths end in cremation. Unlike what's commonly shown on TV, families almost never come to the morgue to identify a body. (The vast majority of identifications happen in the field.)
Down the hall is Cooler A, a large, walk-in refrigerator that holds 16 cadavers. Until six months ago, it was the morgue's only cold storage. Federal grants and a disaster-assistance fund enabled the office to add a second cooler with space for another 35 cadavers, as well as additional freezer space for longer-term storage.
The bodies are "not unidentified, just unclaimed," Shapiro clarifies. "Families are either unavailable or don't want anything to do with them."
Nearby is a small examination room for procuring organs and tissues. "Skin, bone, corneas, heart valves, vessels, all done down here," the ME explains. "They can do that up to 24 hours after death. Solid organs all have to be done upstairs. Rare as hens' teeth, so we do what we can."
Nearby are more refrigerators for storing blood and tissue samples. Another has a sticker that reads, "staff food only." There's also an X-ray machine for dental identifications.
Three glass jars sitting on a shelf hold human brains. Bundock, the deputy chief ME, is also a neuropathologist, a rare specialty. She examines brains taken from bodies not only in Vermont but also in Maine and New Hampshire.
The heart of the office is a large examination room where autopsies are performed. It's spacious and clean, and skylights provide natural illumination. Shapiro says he's conducted autopsies in some "not-so-nice places" — he doesn't elaborate — and that this is by far the nicest.
"I love this facility," he continues. "I have colleagues come here [from other states], and they're amazed by what we have."
Above the stainless steel sinks, hanging on magnetic strips like chef's knives, are the basic tools of the trade: scissors, scalpels, probes and tweezers of various shapes and sizes. Though some equipment has improved over the years — such as lighting, microscopes, and molecular and genetic tests — Shapiro says the physical autopsy itself hasn't changed much in a century. Nor, he adds, have the basic skills of deduction.
Two years ago, Shapiro's office noticed a spike in methadone overdoses. Was it due to an increasing number of heroin addicts abusing medication meant to treat their addictions? No, says Shapiro. His office discovered that some physicians were using methadone "off label," or in ways not approved by the Food and Drug Administration, to manage patients' pain. As he puts it, "It's not like taking an extra aspirin." Once word got out to Vermont's medical community, the overdoses subsided.
Despite Shapiro's aversion to reporters, he's a funny and amiable guy. His UVM lecture is peppered with humor — though some remarks, such as his reference to chewable baby aspirin and an off-color joke about Nirvana's Kurt Cobain, probably go over the heads of his millennial audience.
Aside from such quips, which seem designed to keep his students paying attention, Shapiro expresses a serious dedication to treating the deceased, and their loved ones, with the utmost respect.
"Every day, my office deals with people's worst nightmares," he says. "It's my commitment to the people of Vermont to do this in as professional a way as possible, with courtesy, dignity and respect for everybody involved."
That's not just his assessment of the ME's office but that of other professionals who routinely deal with it, including prosecutors, police and funeral directors.
Randy Garner, a Randolph funeral director with the Vermont Funeral Directors Association, says he's dealt with medical examiners around the country and calls Vermont's "one of the best ... particularly with how well they are with families, and how respectful they are with the deceased. From my personal experience, that's a rarity."
"They're top-notch," agrees Tom LaVigne, funeral director at LaVigne Funeral Home in Winooski, who describes the OCME staff as "thorough, polite and efficient." Shapiro himself is "like your buddy next door," adds LaVigne. "He talks to you like a regular Joe."
Bram Kranichfeld, executive director of the Department of State's Attorneys and Sheriffs and a former Chittenden County prosecutor, calls the OCME's work "exemplary.
"It's been a real pleasure to work with Steve," he says. "Every time I've worked with him, I've learned something."
At the end of our tour, Shapiro doesn't offer up any lofty platitudes about death in Vermont. Without question, he says, seat belts, vaccines, smoke detectors, fire codes and clean drinking water have saved countless lives. But despite all the hubbub about the scourge of opiate addiction, by and large Vermonters still die from many of the same causes as they did 50 years ago: heart attacks, strokes, cancer, cardiovascular disease. In short, Vermont's single biggest killer is "natural causes."
And when it's not, Vermonters can trust that Shapiro and his staff will get a straight answer to what, or who, did it.