The old term "you can't get there from here" still rings true in Vermont. For many workers in a state with a widely dispersed population, driving long distances is simply part of the job. But we all still have to eat — even if we're doing it in the car.
Take James, my other half. As a courier, he spends most of his working hours on the road. Often, that means he's eating a lunch of roasted roots from City Market or my cold, leftover chicken paprikash. While I dine out for a living, his meals often aren't worthy of a Soviet bread line.
That's why James prays for workdays that send him to Morrisville. On those blessed occasions, he always makes time to order a BLT at the unassuming Thompson's Flour Shop. He swears that the fluffy, homemade bread and generous portion of "full-bodied, salty bacon" yield the Platonic ideal of a BLT. At less than $7, the hearty sandwich comes with a side of pickles and his choice of cookie, the reward for a long drive.
Many of us have stories like James'. Brown-bagging it is always an option, but impulse purchases made on the road can become old habits — addictive, diet-busting ones. I asked five Vermonters what foods they look forward to when they put the pedal to the metal. In their own words, road warriors shared stories of their favorite foods-on-the-fly — from "Johnny Depp on a Plate" to bologna and cheese.
Jack Thurston
Vermont reporter, New England Cable News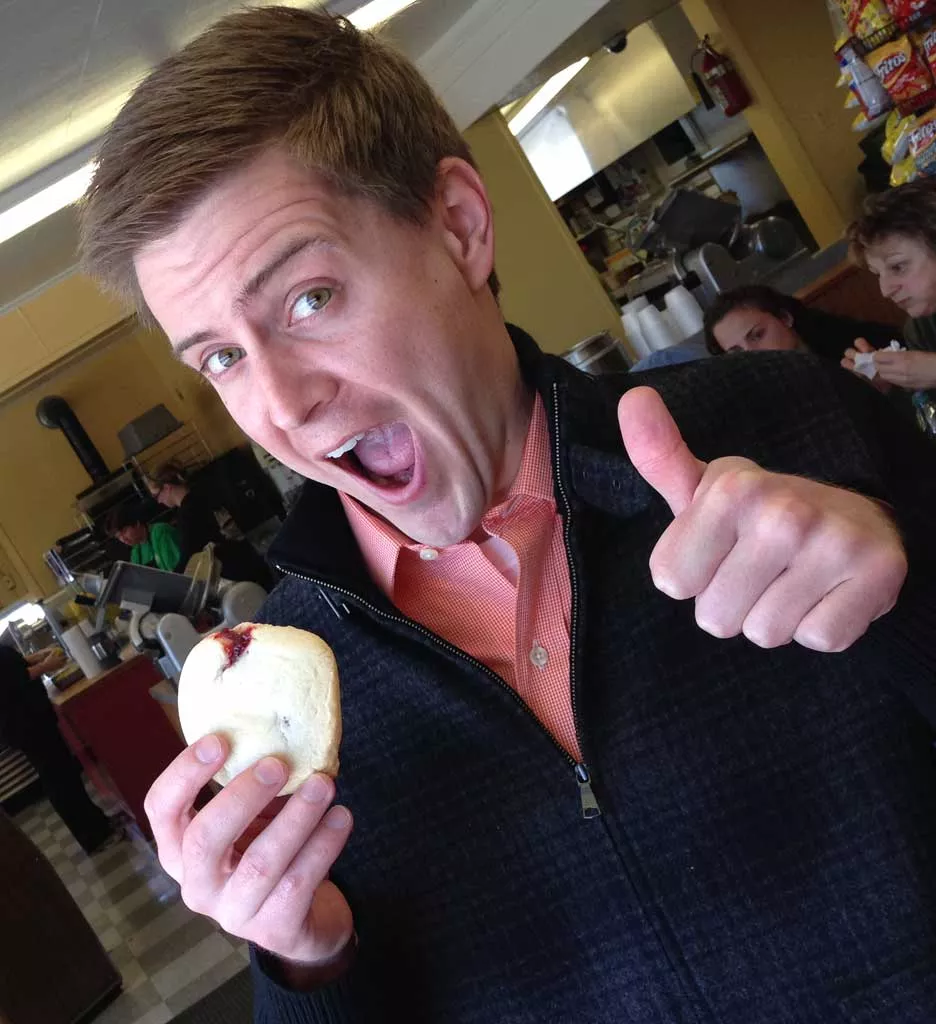 Courtesy of Jack Thurston
Jack Thurston
For the record, I have what I would consider excellent taste in restaurants. If I had all the time in the world and all the money in the world, I would go to the Inn at Shelburne Farms, the Kitchen Table Bistro, Bluebird Tavern all the time. But you can't do that every day; you especially can't do that at work.
I've been going to Gill's Delicatessen in Rutland for 12 years, as long as I've been in news in Vermont. My photographer [Kika Bronger] and I like to share a sandwich — it keeps your costs down. Last time we were there, we split a large chicken-salad sub for under $7. For two people, that's pretty good.
Those are the kinds of places you get news stories, too. The ladies there know everything about their community. You bump into the mayor there; you bump into Sen. [Peg] Flory. You bump into everyone, because everyone goes to Gill's.
But this is why I wanted to go on record as having good taste: My favorite thing about Gill's is the raspberry-filled cookies. I asked Betsy, who works there, who makes them, and she told me, "They're nothing fancy. They're frozen." Here I am saying I love these frozen cookies!
The last time we were at Gill's was because [Sen. Patrick] Leahy was having the Senate Judiciary Committee hearing. It did not wrap up until quarter past three, and we were live on air at 4:04 p.m.
That kind of day, I need two cookies to get me through it. Two cookies at 75 cents each is my reward. When a dog does his trick, he gets a Milk-Bone. When Jack does his story, he gets a cookie.
Natalie Miller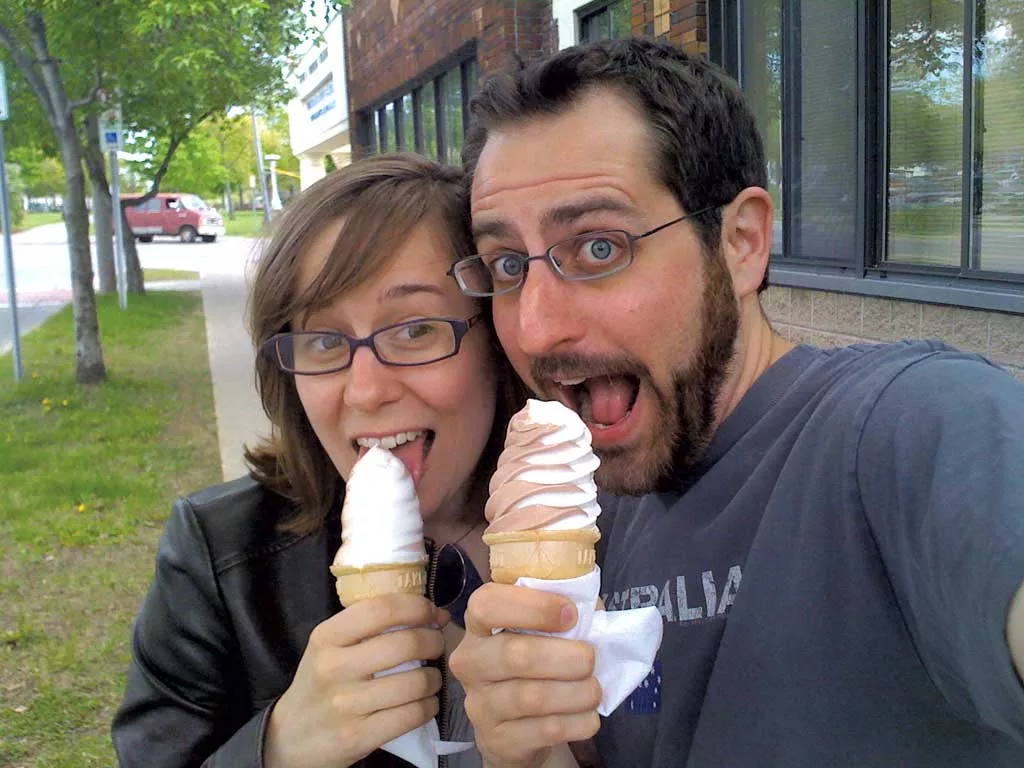 Courtesy of Natalie Miller
Natalie Miller & Nathan Hartswick
My husband [fellow comedian Nathan Hartswick] and I eat on the road a lot. We hardly ever make food at home. From September through March or April, we're super busy. We'll have shows pretty much Thursday to Sunday every week. When we perform at restaurants, often the restaurant owner will negotiate the meal into the contract. They have good food at Seasons in Manchester [Center], and the owner, Paul Bogossian, is really nice.
Nathan and I are both from Lyndonville, and when we're going to the Northeast Kingdom in season, we will stop at Bragg Farm [Sugarhouse & Gift Shop] for maple creemees. Period.
If we're going the back way and we end up in the Glover area, we go to Parker Pie Company [in West Glover]. They have creative pizzas and a really good beer selection, and the staff has always been really friendly and knowledgeable about the ingredients and beers. My favorite pizza is the Green Mountain Special. It has cheddar, baby spinach and apples, and it's drizzled with maple syrup. Heck, yeah.
If we go the other way, toward St. Johnsbury, we always stop at Rainbow Sweets in Marshfield for "Johnny Depp on a Plate." It's a cream-puff kind of pastry with a cream filling and chocolate and caramel, and it's delicious. [Owner Bill Tecosky] puts on a show. He makes you feel like you're the only person in the world, and he's been waiting for you — especially — all day. It's a full production number.
Dylan's Café [in St. Johnsbury] is the best place to eat a nice meal in the Northeast Kingdom. It's not super fancy, but it's about as fancy as the Kingdom can support. They're not fancy people up there.
If we have a gig in the Kingdom and stay overnight, we always hit the Miss Lyndonville Diner in the morning. It's a "we can't quit you" kind of relationship. You're hoping you won't see anyone you know — and, of course, you see everyone you know.
Matteo Deshong
Lead driver, the Alchemist
I've been driving for the Alchemist for about a year. Before that, I was a sous-chef at the Alchemist Pub. Being a cook by trade, I can tell that what most restaurants are making is not what they're charging you for it. They're gouging you. I eat out very rarely on the road.
Today I had some chili in my coffee thermos. I drank it like coffee. I'll often have some soup or stew that way. I've been going through a phase of making yogurt smoothies on shorter days.
I was brought up on sandwiches. I eat a lot of different sandwiches, and I try to make them as crazy as I can. I love ham and Swiss, bologna and cheese. But I like to throw those together with roasted-garlic mayo or caramelized onions.
My ride-along partner is 22. He likes Al's French Frys a lot. We'll plan to go to Al's on so-and-so day, so I won't bring my lunch. Other times, I'll just sit down there and eat what I brought.
Taryn Noelle
Actress/singer/choreographer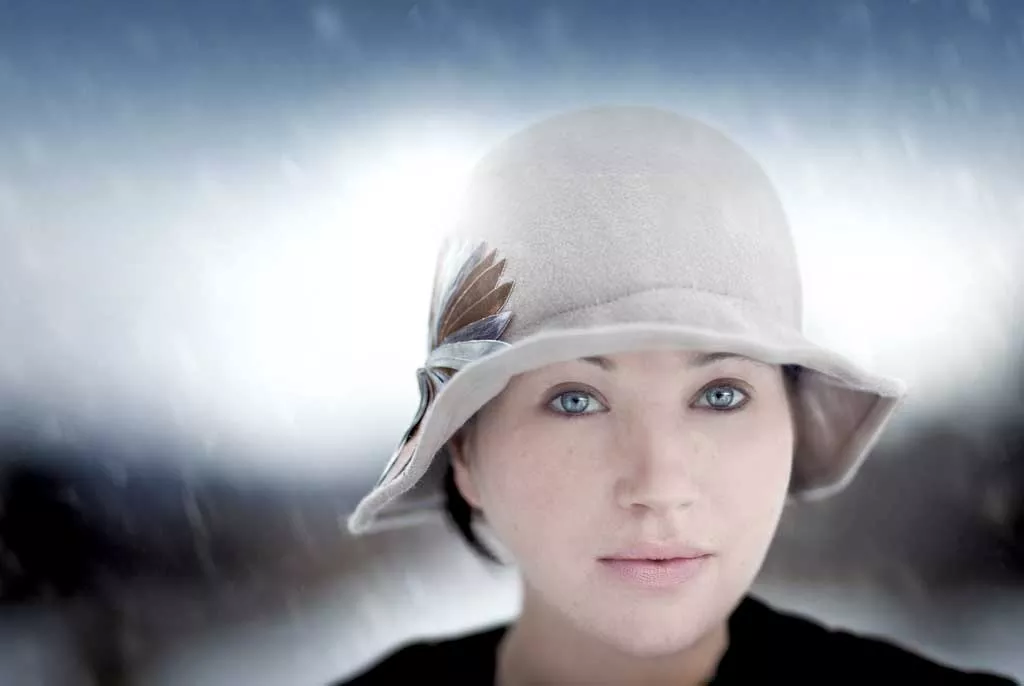 Courtesy of Taryn Noelle
Taryn Noelle
After doing a show one day with Rick & the Ramblers, I found this hidden spot in Lowell. In fact, it's called Hidden Country [Restaurant]. It's such an amazing throwback. The whole décor, the whole presentation, is totally '50s farmhouse.
I had barbecue chicken, and it was wonderful. But one of my favorite features is at the salad bar. They have these metal drawers built into the cabinet, and that's where they keep their dinner rolls!
I did two shows in Hyde Park last season, and I love Sweet Crunch [Bakeshop]. They have really good breakfast sandwiches that they'll make any time of day. And they have these amazing maple cookies that were on one of Rachael Ray's shows.
It's embarrassing to admit, but I love the Williston Starbucks. I love their cake pops and the breakfast sandwiches, and it's so conveniently located!
The Craftsbury General Store has the best chicken salad ever and a wonderful bakery. It's just loaded with products. I'm much more of a small-town person than a city person, especially as I'm getting older. I love finding little gems in the country.
Sean Buchanan
I really love the wood-fired bagel with veggie cream cheese at On the Rise Bakery in Richmond. I think that's a great bagel — that thing is bulletproof.
If I'm in Addison, I'm always at the Addison Four Corners Store for store-smoked pepperoni and cheddar. In Ferrisburgh, I get a peanut butter square at Ferrisburgh Bake Shop & Deli. It's gotta be like two Big Macs' worth of calories.
I'll break my diet for two slices of pizza and a soda for $5 at Piecasso [Pizzeria & Lounge] in Stowe. It's the best lunch grab-and-go. They give you two paper plates, and you fold them together. I love their New York-style slices.
Mrs. Murphy's Donuts is an old-school doughnut shop in Manchester Center. It feels like you're in high school in New Jersey. It feels comforting. They make all the normal doughnuts there. It's just really simple.
A lot of what I do is checking out livestock and visiting farms. When you drive a lot, you stop everywhere for gas, and you always end up getting coffee or a soda. And most of them have the same terrible stuff. So there are gas stations that you seek out.
At the Wolcott Store in Wolcott, there's a Chester's Chicken. I keep a bottle of hot sauce in the car and douse it and eat it. It's not the best fried chicken in the world. But any time you're eating fried chicken while driving, it feels so natural.
The original print version of this article was headlined "Hungrily We Roll Along"