If you happened to be in the market for an altered lap steel guitar last week or felt like writing a song with the guitarist from Mission of Burma, you were in luck.
Roger Clark Miller, a composer, multi-instrumentalist and conceptual artist, was wrapping up a Kickstarter campaign for his art installation "Transmuting the Prosaic." A customized instrument, music for a song (you provide the lyrics), and an alphabetized lyric sheet for Mission of Burma's 1981 record Signals, Calls, and Marches were among the "rewards" Miller offered to his financial backers.
Miller, 67, who lives in Guilford, is a founding member of Mission of Burma, an influential punk-art rock band that formed 40 years ago in Boston. He composes and creates in various genres and plays in the groups Trinary System and Alloy Orchestra; the latter has upcoming performances in locations as far-flung as Lincoln Center for the Performing Arts in Manhattan and the Ukraine.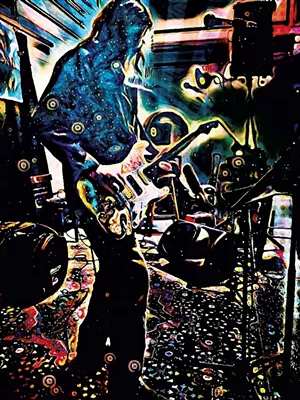 Courtesy Of Wayne Viens
Roger Clark Miller
Miller's 30-day Kickstarter campaign, which ended on March 28, raised $8,877 from 176 donors. It marked the first time he's used the online crowdfunding platform — founded in Brooklyn a decade ago — to help fund an artistic project. Miller exceeded his $7,000 goal and fell just short of his "stretch" goal of $9,000. He'll use the money for equipment, such as turntables, headphones and mixers, that he needs to realize an installation and performances next spring at the Brattleboro Museum & Art Center.
Mission of Burma gave its members "a high street-cred level," Miller said, but not a lot of extra cash. "People like to name-drop us and shit, but I'm not rich from it," he said. "We didn't play the game correctly from the get-go."
There were years when Miller made "pretty good money for an eccentric artist," he said. "But things just kind of melt, and it's like, How am I going to survive? Of all the stupid things to do, I decided I was going to survive by putting on an art installation."
Miller said he doesn't like to ask people for things. But the $2,500 he received in grant money, including $1,500 from Massachusetts' Somerville Arts Council, didn't suffice. The grants helped fund one aspect of the project, a composition called Davis Square Symphony, which is based on seasonal traffic patterns that Miller organized on a musical scale. But he needed more money for his project.
"Once I accepted that I was going to ask, I tried to be as clear [about the project and its needs] as possible," Miller said. "I post 'thank you' all the time. Really, I'm grateful. People are giving me money to do my art because they believe in my art. That's an amazing thing. In a lot of European countries, the government helps out. Here, this is what you need to do."
He's not the only Vermonter who's crowdfunding his art. Locals who have recently run Kickstarter campaigns range from veteran filmmaker and arts presenter Jay Craven to an emerging artist hoping to fund a residency at the Vermont Studio Center. And that's to say nothing of the growing legion of local artists and arts groups who are turning to crowdfunding through other platforms such as Indiegogo, GoFundMe and Patreon, among others.
Mounting and managing a Kickstarter campaign requires persistent effort, said Craven, who's based in the Northeast Kingdom. The cause needs to be kickstarted every few days through an email blast or other means, he said: "The focus is totally present, present, present. You're basically stale after three days."
Craven has used Kickstarter twice to help fund his movies. This past winter he used the platform to raise more than $25,000 for his performing arts series KCP Presents — enough to keep alive its upcoming season.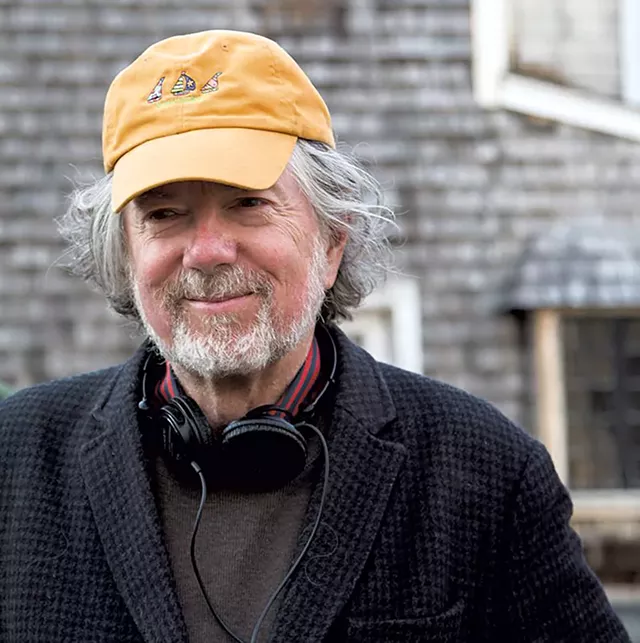 Courtesy Of Willow O'feral
Jay Craven
Based in St. Johnsbury, KCP brings theater, dance and music to audiences in the Northeast Kingdom. In February, the series brought the Shanghai Opera Symphony Orchestra to Catamount Arts — marking the first time an orchestra has played in the Kingdom in nearly 40 years, Craven said. KCP's shows are free for kids up to age 18, an "expensive but important" aspect of the programming that helps build an inclusive audience for the arts, Craven said.
In recent years, KCP has received an annual $20,000 grant from the National Endowment for the Arts, Craven said. But late last year, after learning the usual grant would not be forthcoming, he scrambled to raise money via Kickstarter.
"I appealed to the community and really said, 'We just need the money,'" Craven recalled. His "angel donors" committed $10,000 in matching funds, and the online fundraising served to expand his donor pool.
"I made a strong push," said Craven, 68. "I said, 'We really have to do this; we do not want to end the series in a deficit. And it will hamper our ability to commit to next season.'"
Karen Mittelman, executive director of the Vermont Arts Council, came to Vermont in the fall of 2017 from the National Endowment for the Humanities. On the national level, she's seen the use of Kickstarter to fund creative projects grow in the past five to eight years. The platform "caters to creative projects," she said.
"Every single successful documentary film that we funded also had to raise money elsewhere," Mittelman said. "More and more [filmmakers] turned to Kickstarter, and it was extremely successful."
While Mittelman thinks Kickstarter is an important tool, she questions its usefulness for emerging and lesser-known artists.
"It hasn't fulfilled the promise of being a very democratic and visionary platform that some of us envisioned," she said. "If no one's ever heard of you, how is your Kickstarter going to reach them?"
From 2013 to 2019, the VAC has distributed between $850,000 and $988,000 a year in "direct grants, workshops, programs and services" to Vermont artists and arts organization, according to Mittelman. This year, the organization increased its Creation Grant for individual artists from $3,000 to $4,000.
"That is the hardest money to raise," Mittelman said. "The money for the time to create and to think."
The VAC received 174 Creation Grant applications in 2018 and was able to fund 10 artists. "It's heartbreaking," Mittelman said, adding that she's secured an additional $10,000 for the coming year.
"I'm 100 percent committed to raising more money for Creation Grants," Mittelman said. "I know we need it."
James Kochalka, the Burlington comic-book artist, musician and former Vermont cartoonist laureate, used Kickstarter in 2010 to raise money for a video game called Glorkian Warrior: The Trials of Glork. The campaign exceeded its $10,000 goal and assisted Kochalka and his cocreators through three versions of their game.
Courtesy of James Kochalka
James Kochalka
For Kochalka, 52, the Kickstarter campaign provided not just money but an incentive to complete the project: He and his partners at PixelJam felt they owed it to their backers to persist as the project evolved, Kochalka said. That was his only experience with Kickstarter, though not with crowdfunding: At Springfield High School, Kochalka played in a rock band called Divot Head. The band raised money for a recording by taking to the hallways and asking other kids to pitch in, he recalled.
In 2012, Lars Hasselblad Torres, former director of Vermont's Office of the Creative Economy in Montpelier and the Generator maker space in Burlington, tracked the use of Kickstarter in Vermont. He found that, in its first three years, the platform generated more than $1 million to support 168 projects across the state. Many of the creative enterprises involved film and video; there were also food startups and endeavors in music, product design, publishing and more.
"There's an entire ecosystem of artists out there that isn't being nurtured at the level that the market is demanding," said Torres, who is now executive director of a maker space in Somerville, Mass. "And Kickstarter was the best evidence I could find to support my claim."
In particular, he said, he's noticed arts funding falling short for emerging game developers and for established artists such as Craven.
"Jay Craven is one of the great art treasures of the state," Torres said. "We don't have that many teacher-film directors who are dedicated to what you would call 'the Vermont narrative.' And yet there is no mechanism to support Jay Craven in getting [certain] production costs funded."
Torres suggests arts funding in Vermont requires some rethinking "to skate to where the puck is going to and get ahead of the materials and the processes and the tools that are relevant to creators today."
For people interested in the range of materials, processes, tools and ideas that can be used to make art, Miller's installation and performances next spring in Brattleboro will be required viewing.
"Transmuting the Prosaic" will incorporate film, an orchestral piece, a performance by a string quartet with Miller on turntables, a vinyl record etched with its own lyrics (a record of a record), and "dream-state" guitar playing.
"I cover a lot of territory," Miller said. "But I glue it all together with the way that I think."
The Kickstarter money gives Miller time and opportunity for trial and error in the creative process, he said: "I like to have time to expand and learn what I'm doing."
Knowing that's available to him is "the difference between me feeling like I can do this and feeling relaxed," Miller said, and his worrying about money.
"Usually, I feel I stressed about money a few times a year," Miller said. "[But] I just got this money from Kickstarter, and I think it's going to work."