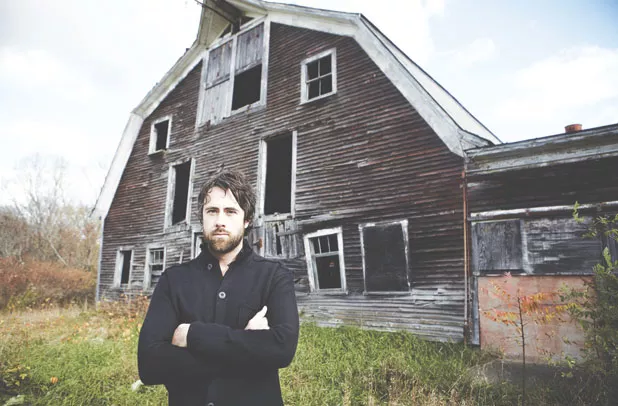 When next we meet, the annual shitstorm, er, festival that is the music week at South by Southwest in Austin, Texas, will be well under way. For the unfamiliar … actually, you should probably stop reading this column right now if you don't know what SXSW is. It's the single largest live music event on the planet. If you're not at least peripherally familiar with it, bone up and come back next week.
For the rest of you, the coming week will likely go a long way toward informing what you'll be listening to for the rest of 2013. Media outlets from giants such Pitchfork, Spin and the New York Times to small-town alt-weeklies — ahem — send correspondents to report back on their findings. And not just that Lone Star beer is specifically brewed to possess anti-hangover chemicals that activate when mixed with breakfast tacos. Like, music and stuff.
(And yes, I made up the Lone Star thing. Though how else to explain the phenomenon, I'm still not sure. Works like a charm.)
Anyway, this year I'm sitting out SXSW because … well, because it seemed like a good idea a few months ago. However, seeing that it's 80 degrees and sunny in Austin right now, I'm beginning to seriously regret that decision. Fortunately, Vermont will be well represented at SXSW. And that means you've got extra reason to keep tabs on what's happening in Austin next week.
(I know what you're probably saying right now. "So wouldn't it make more sense for a Vermont-based music journalist to attend this year than last year when there was almost no VT presence at SXSW and you spent all your time blogging about breakfast tacos and knife throwing?" Shut up, you.)
Heading the list of locals at SXSW is Anders Parker, who has a few showcases lined up with songwriter Kendall Meade. Parker and Meade recently released a sublime duet album, Wild Chorus, that's been picking up some positive scribblings from reviewers at outlets such as No Depression, American Songwriter and NYLON, the last of which called the album "The sonic equivalent of cute kitten videos." I'm not entirely certain what that means, but OK.
Betcha didn't know that Americana songwriter Jay Nash now calls Vermont home. Well, he does. And at SXSW next week he'll release his new record, Letters From the Lost, which he recorded at his home studio. Having spent a little time with the album over the weekend, I can tell you that it's the sonic equivalent of "Harlem Shake" videos. Kidding. It's actually a pretty stirring record that, while more slickly produced, would sit well alongside some of Parker's old Varnaline records.
Every year a few bands catch fire after SXSW. For example, the Lumineers last year, who blew up nationally, post-SXSW hype, and somehow ended up at the Grammys. Were I a betting man, I might consider laying odds on Rough Francis emerging from this year's festival and garnering widespread attention. Do I think we'll be seeing Bobby Hackney howling during one of those weird live mashups alongside Maroon 5 at the Grammys next year? I sincerely hope not. But there's reason to think the national spotlight may increasingly shine on the sons of Death.
For starters, the documentary film about protopunk band Death, A Band Called Death, directed by VT expats Jeff Howlett and Mark Covino, is screening during the film portion of SXSW. That flick, already a burgeoning festival favorite, was just picked up by Austin's Drafthouse Films, a highly regarded distribution company that will push the film to theaters nationally and to Video on Demand this summer. You think there might be a few extra sets of eyeballs trained on RF and Death when they perform at SXSW? Me, too.
Secondly, Rough Francis' new record, Maximum Soul Power — smartly released just prior to SXSW — is, in serious music critic parlance, the tits. Since Hackney works as a designer for Seven Days, I'll recuse myself from a legitimate review — though we'll have one in the weeks to come, just not by me. But I will say this: Maximum Soul Power is the sonic equivalent of yelling goat videos.
So to all of our VT representatives at SXSW, best of luck in Austin. And to anyone heading down as a civilian, know that I'm insanely jealous and expect a full report upon your return — looking at you, Nick Mavodones. In the meantime, have a Lone Star for me.
BiteTorrent
For those of us not headed to Austin, fortunately there is no shortage of quality entertainment close to home this week. For example, Djeneba Seck at Signal Kitchen in Burlington, this Saturday, March 9. A superstar in her native Mali, Seck is a highly regarded vocalist in world-music circles. Her performances in the U.S. are extremely rare, so her upcoming date with local West African groove sharks Barika is really something special.
Speaking of Barika, I'm told a new record, Rise, is in the works and slated for a May release. Topping their 2011 debut, Remember, is a tall order — that was one of the finest local albums in recent memory. But based on the last few times I've seen the band live, I can vouch for the notion that they've become an increasingly tight ensemble. I'm guessing that cohesion will translate well to the studio.
Speaking of bands working on new records, Middlebury's Alpenglow, the surprise belle of the ball at last year's Waking Windows festival, report that recording for their highly anticipated debut is just now wrapping up. Following mixing and mastering, the album is headed for a mid-May release. Fortunately, they've been keeping fans sated by releasing videos from various recording sessions and offering a glimpse of what we can expect when that album finally drops — which is to say, indie-folk awesomeness.
A few readers have written in recently to inquire about what happened to the old "Band Name of the Week" bit, which ran weekly in this column for almost two years until I axed it last year. "It was the only part of your shtick worth reading," writes one such reader. Um, thanks for reading? Anyway, it was a fun bit, but a stretch to pull off on a weekly basis, mostly because, while many of the bands featured had amusing names, they weren't necessarily, you know, good. But far be it from me to deny the public what it wants. We're bringing back the Band Name of the Week, though likely on a less-than-weekly basis. This week's winner is Bumperstiltskin, a jamgrass supergroup of sorts, featuring members of Jatoba, Cabinet and Phil Bloch. They'll be at Nectar's this Thursday, March 7, with TallGrass GetDown.
Last but not least, folk fans, take note. Heralded trio the Stray Birds, whose self-titled debut was named one of the top-10 folk and Americana records of 2012 by NPR, are set to play the Valley Players Theater in Waitsfield on Wednesday, March 13. The show is part of the mysterious Phantom Music Series, which, in addition to occasional bigger-ticket hoedowns like this one, typically promotes concerts in unusual locations — barns, house concerts, etc. — often in tandem with a foodie series, the Phantom Dinner Series. For ticket info, check out phantommusicseries.com.
Listening In
A peek at what was on my iPod, turntable, eight-track player, etc. this week.
Vandaveer, Oh, Willie, Please
Born Ruffians, Birthmarks
Iceage, You're Nothing
The Shivas, Whiteout
The Curious Mystery, Be Still / Cock of the Rock