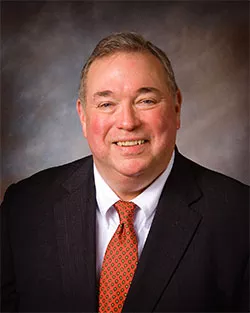 Derby residents knew that Michael Dunn was a wealthy and generous art lover, but they were still shocked to learn recently that he had donated at least $10.5 million to the Museum of Modern Art in Manhattan. MOMA was taken by surprise as well, acknowledges "delighted" director Glenn Lowry, who says it "could not have come at a better time." Dunn's was the largest unexpected gift ever received by the 80-year-old museum, which is closely associated with the Rockefeller family.
The bequest was first reported by the New Yorker magazine in its October 5 issue.
"Everyone in town knew him, and he knew everyone," recalls Kathy Austin, senior vice president of Derby's Community National Bank. "He was a truly nice person — a real gentleman." But no one in the Northeast Kingdom border community suspected he had that kind of money, adds Brian Smith, chairman of the Derby Select Board on which Dunn served for several years.
Dunn died in 2007 at age 65. He suffered a heart attack in Zurich, Switzerland, while on the way to see a show of antique watches. Dunn collected them, along with duck decoys and more than 300 paintings, mostly by prominent Canadian artists.
A lifelong bachelor from a well-to-do Montréal Anglo family, Dunn moved to Vermont in 1976 after the francophone-nationalist Parti Québecois came to power. He parlayed his inheritance into a large fortune through well-timed investments in the stocks of companies such as Walmart. But Dunn lived frugally and devoted himself to charitable service, says Community National Bank president and longtime friend Stephen Marsh. In addition to holding a seat on the bank's board, Dunn served as a volunteer advisor to several nonprofits, including North Country Hospital and a local child-advocacy organization.
"He was greatly liked," select-board chairman Smith says. "I never heard anybody say anything negative about him, which is unusual for a small town."
Although Dunn spent most of his time in Derby, he also traveled widely — and apparently made many friends en route. Guests from Japan, Norway, Canada and other countries were on hand at MOMA last month for a private ceremony marking the dedication of the museum's new Michael Dunn Gallery, so named for the philanthropist's "unprecedented generosity."
"It was amazing to see how many people he'd known from all over the world," says Marsh, who was among those attending the event.
MOMA intends to use Dunn's gift for acquisitions and to bulk up its endowment, says Lowry, who notes that the money was given with no restrictions. And even more could be on the way. Dunn's donation may eventually prove "considerably larger" than $10.5 million, the New Yorker reported.
Dunn didn't give any money to the Vermont Arts Council, says its director, Alex Aldrich, who wishes he had. The council's annual budget is about one-fifth the size of the gift to MOMA. Just the annual interest on a $10.5 million bequest would enable the council to hand out $10,000 to each of 50 small Vermont arts groups that are currently "struggling just to get by," Aldrich suggests.
"If there are any other Vermonters in Mr. Dunn's circumstances," he adds, "I hope they would strongly consider giving a little closer to home."