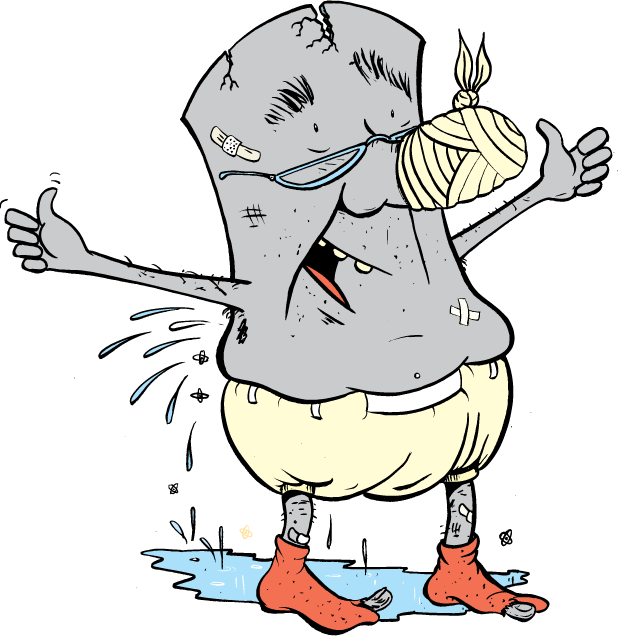 Shutting down Vermont Yankee may or may not spell economic doom for the state, depending on whom you believe, but one profession seems to be thriving amid the rancor and uncertainty: lobbying.
The list of companies shelling out large sums of money for paid lobbyists reads like a Who's Who of the heated battle over the nuclear plant's future.
The biggest spender in the second half of 2009 was Vermont Public Interest Research Group, the loudest antinuke voice in the state. VPIRG spent $142,926 for lobbying activities between August and December, the most recent period for which numbers are available. Coming in at number two was Entergy Nuclear Vermont Yankee, the reactor's corporate owner, which spent $105,447.
All of those expenditures occurred before the latest round of deceptions and radioactive leaks propelled the nuke plant's owners into damage-control mode. Entergy has since hired new lobbyists and spent thousands on television and newspaper ads in an effort to repair its image.
Together, the two sides shelled out almost $250,000 on lobbying, advertising and organizing during the run-up to the 2010 legislative session, when lawmakers could vote on extending Yankee's license for another 20 years. That hefty sum is greater than the contributions of the next four biggest spenders combined.
But the supporting actors in the Vermont Yankee drama anted up, too. Vermont Energy Partnership, a business consortium bankrolled by Entergy and other companies, was the seventh biggest spender on lobbying, with $24,000 in salaries and $22,739 in paid advertising.
On the antinuke side, Vermont Citizens Action Network paid $32,500 to lobbyist Bob Stannard to advocate against relicensing.
Senate President Pro Tem Peter Shumlin (D-Windham) characterizes the pro-nuclear campaign as the most "organized and well-funded" lobbying effort in Vermont's history.
"Every lobbyist in the building is working for them," Shumlin says of Entergy. "This is being run like a political campaign."
Shumlin's remark might be hyperbole, but the team of lobbyists working for Entergy is growing, and the stakes for the company, and for Vermont, are high. Not only are 650 well-paying plant jobs on the line, but Entergy's profits are, too.
Entergy recently reshuffled its lobbying team following revelations that top officials lied under oath to regulators about plant infrastructure. Entergy already had nine registered lobbyists on the payroll before the recent shake-up brought several fresh faces into the mix.
Entergy's lobbying expenditures last summer and fall break down to $56,537 on salaries, $47,075 on advertising and $1835 on "other" expenses. Meanwhile, VPIRG paid $80,324 for lobbyist salaries, $2823 for telemarketing and $59,779 for support staff, overhead and computers.
VPIRG executive director Paul Burns says the numbers are deceiving.
Only one VPIRG lobbyist, James Moore, works full-time on Vermont Yankee. Seven others work on unrelated environmental and good government issues. Half of VPIRG's $142,926 lobbying largesse was used to work against Vermont Yankee; the rest went to other campaigns.
Burns says the official disclosures don't include lobbyists who advocate for Vermont Yankee without collecting a paycheck from Entergy.
"Most lobbying firms are spending at least a little bit of time on the relicensing of Vermont Yankee," Burns says. "That's a lot of firepower on their side."