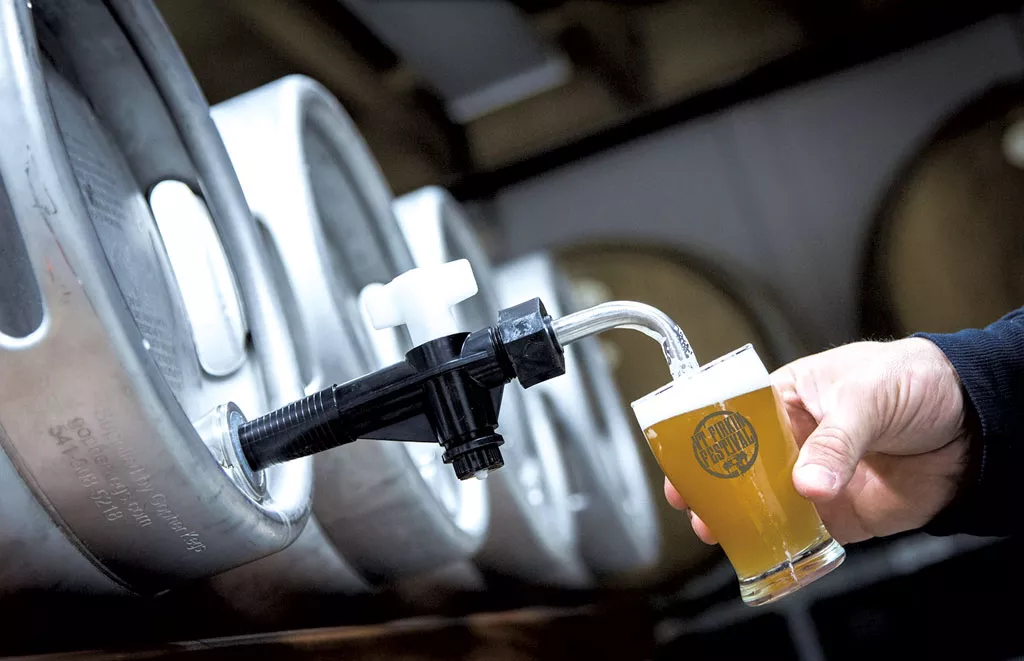 Courtesy Of Vt Firkin Festival
On Saturday, November 8, Winooski's Four Quarters Brewing will host the first annual VT Firkin Festival outside its West Canal Street brewery. The event, coproduced with Vermont Brewers Festival director Laura Streets, will feature cask- and firkin-conditioned beers from breweries around the region, including several buzzy names from north of the border.
Those not in the know may ask, "What the frick is a firkin?"
The term refers to a nine-gallon container used to condition an already-fermented beer, much as beer and wine are conditioned in bottles. Sometimes firkin conditioning involves additional yeast and sugars for a secondary ferment; sometimes brewers add fruit or hops instead. But each firkin, cask or pen (the names refer to containers of specific volumes) is unique, available only until it runs out. The contents can't be replicated, since what happens in the firkin stays in the firkin.
"[One aspect] of craft beer is the artisan part," Streets says, "and the conditioned beers are just another end of that. It's part of the art form; it adds something different." For production brewers who make the same beer day in and day out, Streets adds, conditioning is a fun, appreciated break in the routine. "You're going to get flavor profiles that you're not going to get in regular beers."
Four Quarters brewer Brian Eckert says he's not sure what he'll break out for the occasion, but he's excited to host his fellow brewers for an autumnal tasting. "More and more breweries are experimenting with this kind of stuff," he says. "And I have a good space. The parking lot of my brewery is huge."
The tentative roster includes Morrisville's Lost Nation Brewing, Burlington's Zero Gravity Craft Brewery and Williston's Burlington Beer; from Québec will come Brasserie Dunham, Le Trou du Diable and Brasseurs du Monde, among others. Worthy Burger and Southern Smoke will contribute food — perhaps with help from the brewery's very special, "miserable" neighbors up the street.
The original print version of this article was headlined "Workin' the Firkin"