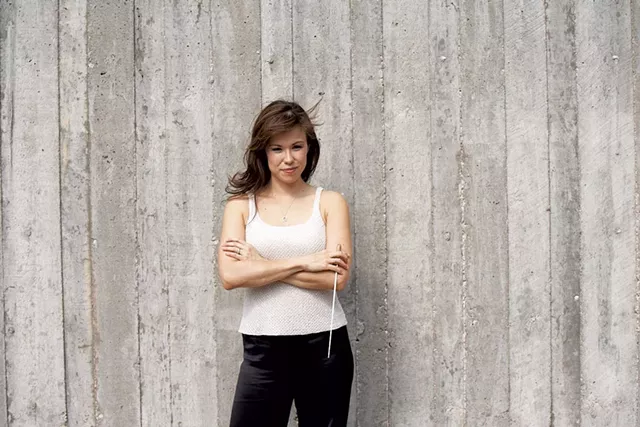 Quick, what comes to mind when you hear Star Wars and Kat Wright mentioned together?
The unexpected answer: the Vermont Symphony Orchestra. A Flynn MainStage concert of John Williams music and a Higher Ground appearance by the singer, backed by a couple dozen musicians, are but two surprises of the VSO's new season. It opens on Saturday, September 21, with a classical concert at the Flynn titled "Brubeck for Two."
Building on recent successes, the orchestra is making further changes this year, including presenting fewer classical concerts and more pops and increasing attention to diversity in programming and guest appearances. Significantly, too, the VSO will seek a new music director. Jaime Laredo's last season in that role is 2020-21.
VSO followers might not be surprised at the programming direction, but the tweaks are being made with non-followers in mind. With classical concert attendance on the decline nationwide over the past decade — according to a 2016 report from the League of American Orchestras — directors are scrambling for new ways to attract audiences. VSO executive director Ben Cadwallader can claim some victories in that regard.
A relentless tracker of innovation in orchestras around the country, Cadwallader, who was hired four years ago, actually increased attendance at VSO concerts in the 2018-19 season. While classical concerts drew smaller crowds, greater numbers at summer festival tour concerts and the addition of "Burlington Does Broadway" on New Year's Eve — the orchestra's first collaboration with Lyric Theatre — more than made up for that.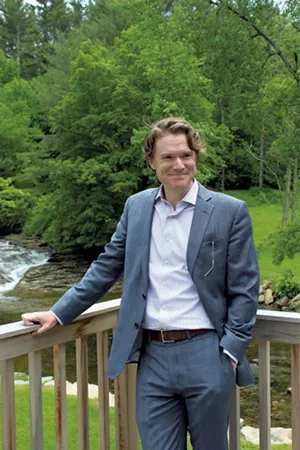 COURTESY OF LILY MELLOR
Ben Cadwallader
In an effort to "connect more people through music," as Cadwallader puts it, VSO programming this year includes the aforementioned events and four classical concerts rather than five. The latter, formerly known as Masterworks concerts, will now be individually titled to highlight each program's unique offering.
In January, for instance, "Love, Luther and Leila" features violinist Leila Josefowicz, a 2008 recipient of the MacArthur Fellowship, playing Alban Berg's violin concerto. "Epic Mozart" in March includes the entire VSO chorus singing Mozart's Requiem.
Gabriel Langfur, a trombonist with the VSO since 1993 who is on the musicians' committee, approves of the changes. Despite fewer classical concerts, he says, more musicians will play in each one. And while he acknowledges that increased pops programming tends to "worry" highly trained musicians, Langfur calls the Williams concert "a great idea. It's really good music and great fun to play."
The Higher Ground concert is a hybrid. Wright will sing her own music, arranged for orchestra; then the musicians will play selections with similar flavors of sultry soul and yearning, including Astor Piazzolla and Henry Purcell.
"It's less obvious, but Purcell really nailed that feeling of love and loss," Cadwallader comments. This may be the first time the 17th-century English composer's music will be heard in the nightclub.
More is happening outside the concert hall, including series called Taste Test and Jukebox. The former involves casual, interactive music tutorials with food and drinks at Deli 126. The latter, a regularly sold-out series programmed by creative projects chair and composer Matt LaRocca, features small ensembles performing samples of classical and new music at ArtsRiot in Burlington as well as venues in Weston and Rutland.
Finally, Cadwallader reports, this season's guest musicians, composers and conductors are significantly more diverse. Following policies adopted by the similarly sized California Symphony, he's installed metrics that ensure a certain percentage of the pieces presented are by female composers or composers of color. Additionally, for every guest appearance offered to a white man, one has to be offered to a woman or nonwhite person.
Three of the four commissioned pieces this year were composed by African American men: New York City-based Daniel Bernard Roumain and Middlebury College's Matthew Evan Taylor.
Taylor founded the "New Century/New Voices" new-music series last year and plans to repeat it biannually. Selected for the annual collaboration of the VSO and the Middlebury New Filmmakers Festival, he scored a short film that will accompany the orchestra's "Made in Vermont" fall statewide tour. A larger piece Taylor is currently composing, honoring the memory of his grandmother, will premiere at the "Epic Mozart" performances.
Taylor commends Cadwallader for reaching out to a local composer. "It's really hard to get any kind of orchestral commission, and you usually have to look outside your own state if you're going to get one at all," he says.
Even orchestras known for championing new music, such as New World Symphony in Miami, "ignore composers from their own backyard," Taylor adds.
Carl Fowler, 72, of Williston, has attended the VSO's classical concerts for the past seven years. Though he has yet to hear a Jukebox concert, he's "excited about the John Williams concert" and calls the season's programming "really innovative." Fowler is particularly happy that two guest conductors are women — Sarah Hicks and Sarah Ioannides. Female conductors with international reputations are rare in the U.S., he observes.
Along with other guest conductors in recent years, Hicks and Ioannides could be considered for the post of next VSO music director, Cadwallader says. Laredo has served as the VSO's beloved director for the past 20 years. While he has "done an amazing job with ... conducting concerts and bringing the level of playing up," Cadwallader says, music directors are increasingly expected to multitask in and out of the concert hall.
He cites in particular the California, Louisville and San Francisco symphonies' music directors for forging creative partnerships with their executive directors, taking diversity seriously and finding new ways to engage with their communities.
"I would love to have a partner who brings crazy, unexpected ideas to the table on how we can engage with audiences," Cadwallader adds.