Vermont State Fair
When: Tue., Aug. 16, 5-9:30 p.m., Wed., Aug. 17, 8 a.m.-9:30 p.m., Thu., Aug. 18, 8 a.m.-9:30 p.m., Fri., Aug. 19, 8 a.m.-9:30 p.m. and Sat., Aug. 20, 8 a.m.-9:30 p.m.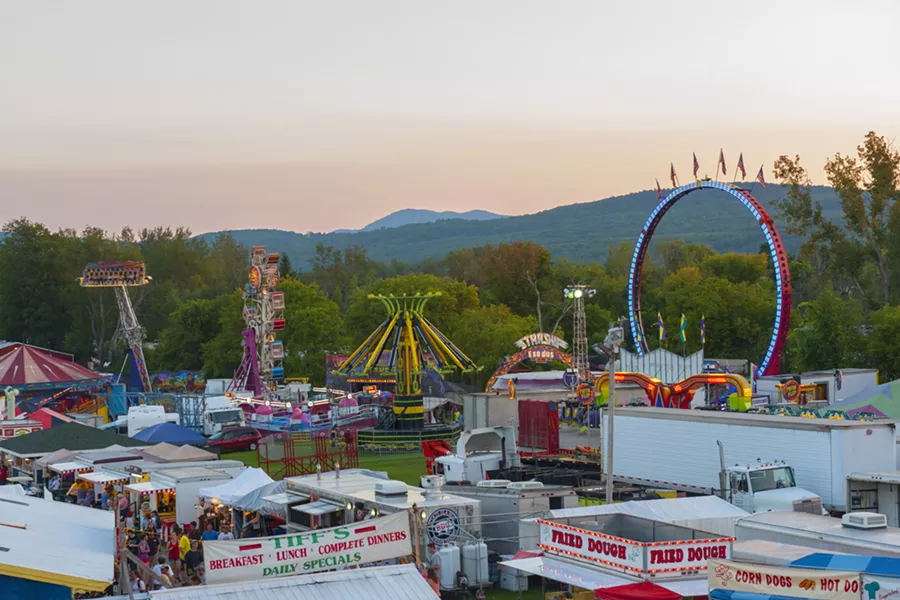 Courtesy of Donna Wilkins Photography
One of the nation's oldest state fairs returns this week for five days of funnel cake, Ferris wheels and all the fun you never even knew you wanted. There's no shortage of sights to see as Vermont State Fair attendees scarf down caramel apples, scream with glee on the Tilt-A-Whirl and try to win that giant teddy bear. This place has everything: rodeos, a demolition derby, Rosaire's Royal Racing Pigs, square dancing, chain saw art, live music, a butterfly enclosure, blacksmith demonstrations and the finest show cows this side of Route 4.
Price: $3-12.