Courtesy Of Owen Leavey
Green Mountain Cabaret
Green Mountain Cabaret
If a Vermont spring is chillier than you'd prefer, don't say "brr" — say "burlesque"! Green Mountain Cabaret's variety performances are sure to heat things up. Founded in 2012 and voted among the best local theater companies in the state, the troupe showcases high-quality burlesque-inspired entertainment — from dancing to comedy — with a focus on body positivity and safe spaces. This season, catch the cabaret's Sugar Shakers at a series of themed acts at Burlington's Flynn Center for the Performing Arts, as well as at monthly drag and burlesque shows called Untapped at the Monkey House in nearby Winooski.
Saturdays, March 14, April 4 & April 25, at the FlynnSpace in Burlington. Info, flynntix.org. Also every second Friday of the month at the Monkey House in Winooski. Info, monkeyhousevt.com.
Magic Hat Mardi Gras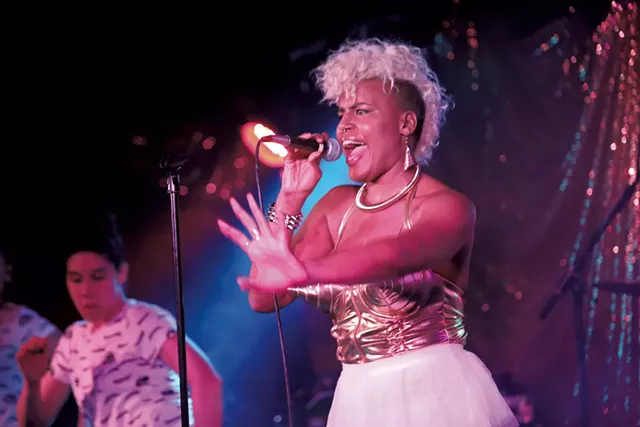 Courtesy Of Magic Hat
Live music at Magic Hat Mardi Gras
Anyone who's visited New Orleans knows that Mardi Gras isn't a day but a season — a period of several rollicking weeks culminating in Fat Tuesday, a last gasp of indulgence before Lent. In Burlington, however, cold weather means the good times roll well past Ash Wednesday. This year's Mardi Gras festival, hosted by local brewery Magic Hat for the 25th year, takes place in late March. Start the day right at Kegs & Eggs: beer, breakfast sandwiches and tunes in the brewery's quirky Artifactory. Later in the day, boogie down to New Orleans-themed acts and live music by local favorites and under-the-radar rock stars at downtown Burlington nightclubs. It's joie de vivre in action.
Saturday, March 28, at Magic Hat Brewing Company's Artifactory in South Burlington and participating downtown Burlington locations. Info, magichat.net/mardigras.
Vermont Restaurant Week
File: Glenn Russell
Buffalo cauliflower tacos at Revolution Kitchen in Burlington
One of the joys of traveling is sampling a new city's cuisine — there's much to be learned about a locale through its food. In Vermont, which consistently ranks No. 1 in the Strolling of the Heifers Locavore Index, a farm-to-table steak says a lot about the state's strong agricultural systems. A vegan falafel wrap, on the other hand, represents another side of Vermont's environmental conscience: In late 2019, the state was crowned the most vegan-friendly in the country, based on a study of TripAdvisor ratings. Taste the bigger picture at Vermont Restaurant Week, when more than 100 eateries serve up three-course prix-fixe menus. Diners can also dig into fun foodie events, such as the Sweet Start Smackdown, Culinary Trivia and Pints & Poses Yoga.
Friday, April 24, through Sunday, May 3, at participating restaurants across the state. Info, vermontrestaurantweek.com.
---
Green Mountain Cabaret
Courtesy Of Owen Leavey
Green Mountain Cabaret
Si le printemps au Vermont est trop froid à votre goût, ne dites pas « brrr », dites « burlesque »! Les numéros de variétés du Green Mountain Cabaret sauront vous réchauffer. Fondée en 2012 et considérée comme l'une des meilleures compagnies de théâtre locales, la troupe présente des spectacles de grande qualité inspirés du burlesque – de la danse à la comédie – tout en offrant un espace sûr où l'on prône l'acceptation et l'appréciation du corps. Cette saison, ne manquez pas les Sugar Shakers du cabaret dans une série de numéros thématiques présentés au Flynn Center for the Performing Arts de Burlington, ainsi que les spectacles mensuels de travestis et de burlesque Untapped au Monkey House, dans la ville voisine de Winooski.
Les samedis 14 mars, 4 avril et 25 avril au FlynnSpace, à Burlington. Info : flynntix.org. Aussi à chaque deuxième vendredi du mois au Monkey House, à Winooski. Info : monkeyhousevt.com.
Magic Hat Mardi Gras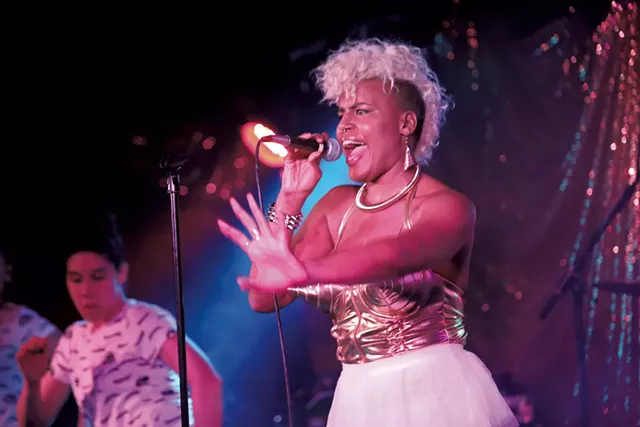 Courtesy Of Magic Hat
Live music at Magic Hat Mardi Gras
Toute personne qui a visité la Nouvelle-Orléans sait que le mardi gras n'y dure pas qu'une journée, mais toute une saison – c'est l'aboutissement de plusieurs semaines de folies... et une dernière chance de se laisser aller avant le carême. À Burlington, cependant, le temps froid repousse les festivités bien après le mercredi des Cendres. Cette année, le festival du Mardi Gras, organisé pour la 25e année par la brasserie locale Magic Hat, aura lieu à la fin de mars. Commencez la journée du bon pied avec Kegs & Eggs : bière, sandwichs-déjeuners et musique sont au programme de l'Artifactory de la brasserie. Plus tard, trémoussez-vous au rythme des spectacles sous le thème de la Nouvelle-Orléans et des concerts donnés par des artistes chouchous de la région et des stars du rock en devenir dans les boîtes de nuit du centre-ville de Burlington. De la joie de vivre en pleine action!
Le samedi 28 mars à l'Artifactory de la Magic Hat Brewing Company, à South Burlington, et dans les lieux participants au centre-ville de Burlington. Info : magichat.net/mardigras.
Vermont Restaurant Week
File: Glenn Russell
Buffalo cauliflower tacos at Revolution Kitchen in Burlington
L'un des bonheurs de voyager est de découvrir de nouveaux mets – on peut en apprendre beaucoup sur un lieu dans sa gastronomie. Au Vermont, qui se classe systématiquement au premier rang de l'indice locavore Strolling of the Heifers, un steak « de la ferme à la table » en dit long sur les solides systèmes d'agriculture de l'État, tandis qu'un roulé de falafels végane représente un autre côté de la conscience environnementale de cet État : à la fin de 2019, le Vermont a été couronné du titre de plus « vegan friendly » au pays, selon une étude des évaluations TripAdvisor. La Semaine des restaurants du Vermont, durant laquelle une centaine d'établissements proposeront des menus trois services à prix fixe, est la meilleure façon de le vérifier. Les convives pourront également participer à des activités gastronomiques amusantes, comme le « Sweet Start Smackdown », le jeu-questionnaire culinaire ainsi que le yoga « Pints & Poses ».
Du vendredi 24 avril au dimanche 3 mai, dans les restaurants participants partout dans l'État. Info : vermontrestaurantweek.com.