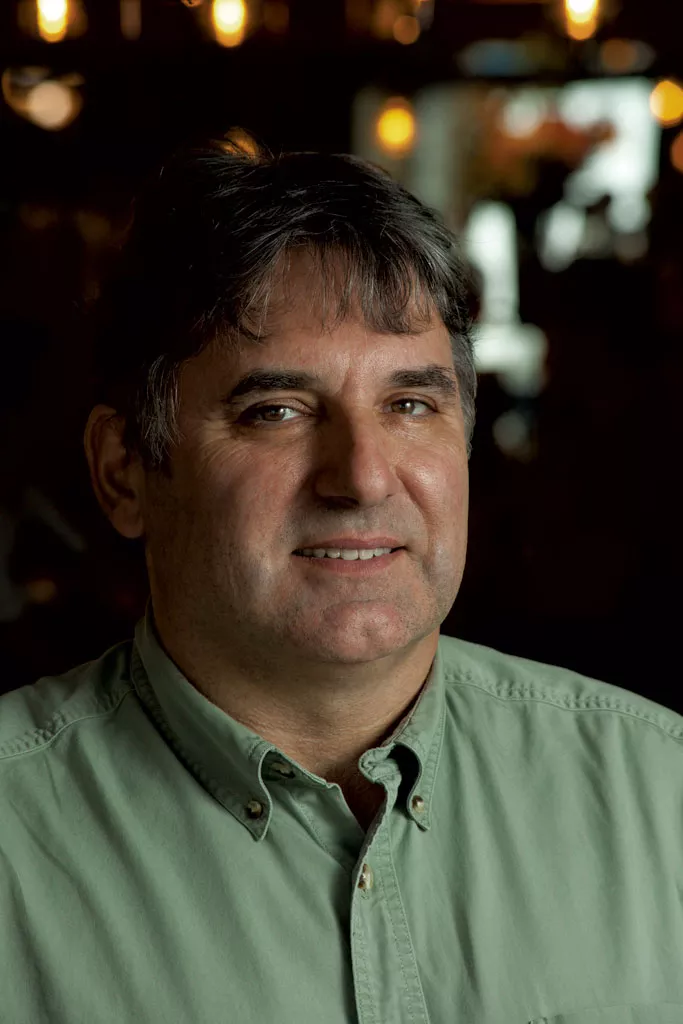 When Peter Smejkal and his wife, Iva, escaped their native Czechoslovakia in 1986, their first meal outside the Iron Curtain was in a McDonald's in Austria. In the ensuing two decades, Smejkal would build and rehab more than 30 McDonald's outlets around the United States. Later, he would help Vermont restaurateurs convert a former McDonald's in Burlington into a much finer eatery: the Farmhouse Tap & Grill.
The recurring McDonald's theme in Smejkal's life seems fitting. Ray Kroc, the entrepreneur who built the world's most successful fast-food chain, was Czech, notes Smejkal, who's also a self-made businessman. Smejkal came to the United States with no money or English-speaking skills. And, despite the master's degree in construction economics he'd earned in Czechoslovakia, in this country he worked seven days a week at menial jobs just to get his start.
Today, Smejkal, 53, owns and operates Merkur Construction LLC, a highly successful estimating and construction-management firm in South Burlington. Merkur Construction may not be a household name around Vermont like the Pizzagallis (of PC Construction) or SD Ireland, but locals who dine out regularly will certainly recognize Smejkal's projects. In addition to the Farmhouse, they include all the Skinny Pancake eateries, El Cortijo Taqueria y Cantina and New Moon Café in Burlington, and the Guild Tavern in South Burlington, to name a few.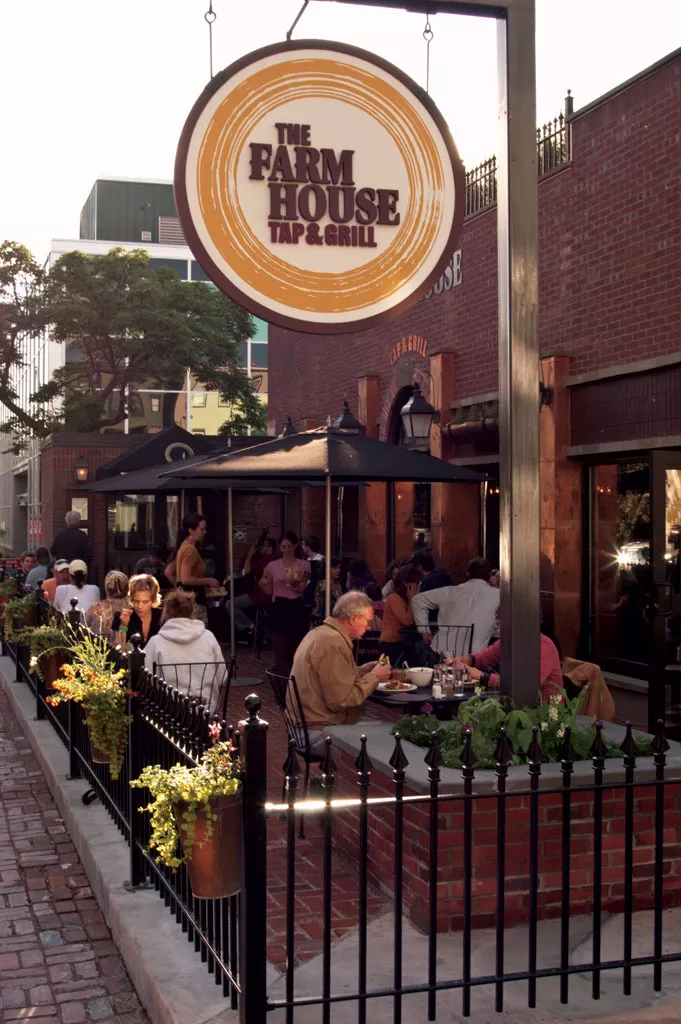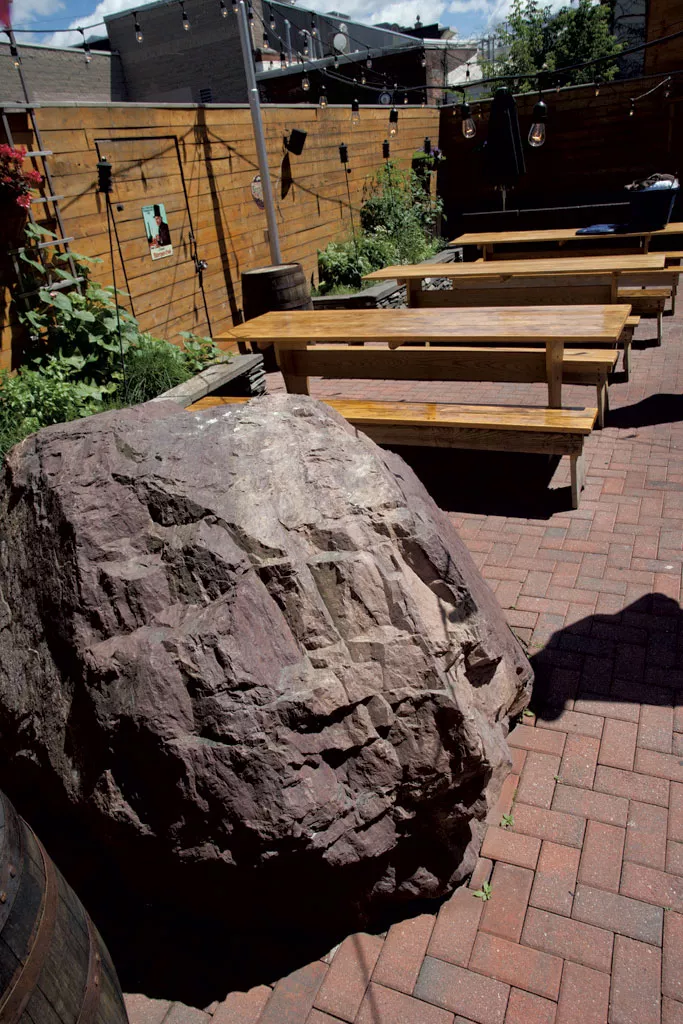 So why doesn't Merkur have better name recognition? Unlike many contractors, Smejkal doesn't advertise or emblazon his name across his job sites. As he explains, "It's not about me. It's about their product, their restaurant."
Smejkal has a reputation for keeping a low profile but also a vigilant eye on the bottom line. Even after nearly 30 years in Vermont and obvious financial success — the Smejkals own a beautiful home in South Burlington, which he's continually renovating — he hasn't abandoned a new immigrant's work ethic. Except for a hobby of fixing up old cars, Smejkal says, he doesn't spend much money on himself. His clients confirm that he works seven days a week and never takes vacations or holidays.
"He clearly enjoys the work and is passionate about it," says Skinny Pancake co-owner Benjy Adler. "He's so committed to the job. It's not like he's trying to check out at five o'clock."
Adler first learned of Smejkal the way most of his clients do — by word of mouth. He hired the contractor for estimating work on the Skinny Pancake's Burlington International Airport project, which he describes as "a beast": three separate locations, two kitchens, and numerous logistical and security challenges.
Nevertheless, Adler was so pleased with Smejkal's work that he hired him as his full-time project manager. Later, Smejkal handled the Skinny Pancake's expansion on Burlington's waterfront and the "refresh" of its Montpelier restaurant. Adler says he's been very impressed with Smejkal's head for numbers.
"You tell him you want to put in a countertop, and he'll say, 'Well, that'll be $70 a square foot,'" Adler adds. "He knows the full spectrum of products, from cheap to best value to most expensive."
"He exudes professionalism and efficiency," agrees Steve Conant, founder and owner of Conant Metal & Light in Burlington, who's worked with Smejkal on several restaurant projects. "He's extraordinarily knowledgeable about what things cost ... and somehow, he can really get things done."
Though Smejkal has done much of his work in Burlington, he actually got started in another "Queen City": Königgrätz, about 60 miles east of Prague, where he was project manager for a massive waste-recycling facility. In Czechoslovakia, he explains, architects, designers and builders had to estimate projects "down to the last screw. So when I started here, I guess people noticed I was paying attention to all those details."
Smejkal has known his wife, Iva, since they were teenagers. In 1986, the couple decided to flee to the West with their 6-year-old daughter.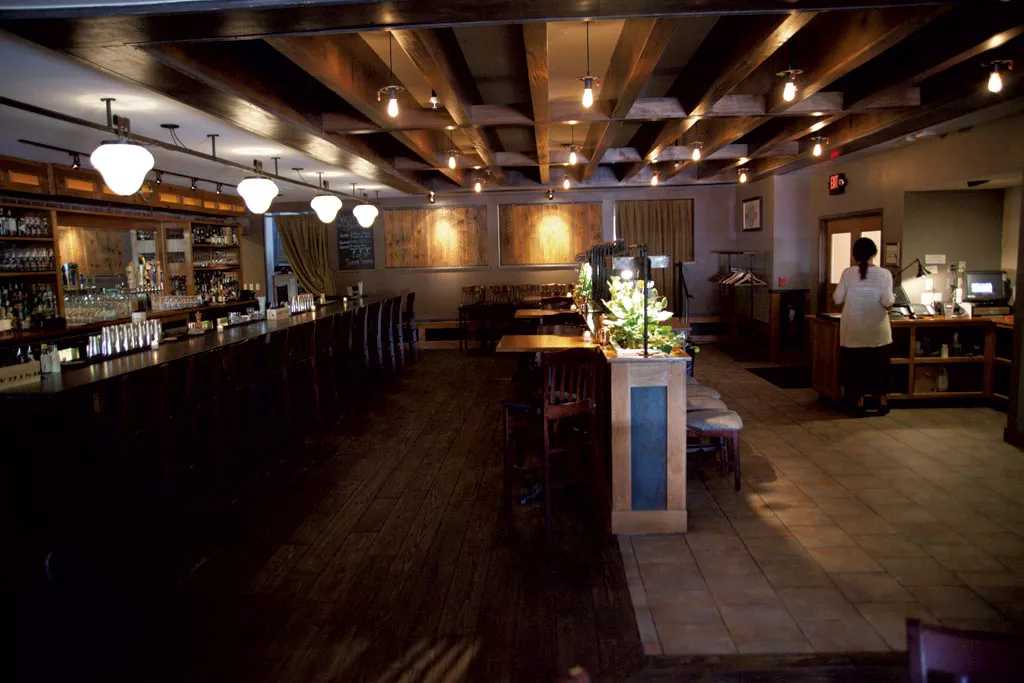 Photos By: Matthew Thorsen
TOP: The Guild Tavern
"Always my life dream was to be in the U.S., because of the Constitution and the freedom," Smejkal says, speaking with a still-discernible Czech accent.
But leaving his homeland wasn't easy. Hungarian border guards spent more than six hours searching and dismantling the family's car, looking for an excuse not to let them pass. When they didn't find one, Smejkal asked the guards, "You're going to put that car back together again, right?" They didn't, so he spent several more hours reassembling it.
Once in Hungary, the Smejkals tried heading to Italy but got turned away at another border "by machine guns," he recalls. Getting into Austria wasn't much easier, as their departure coincided with the massive exodus that followed the Chernobyl disaster in Ukraine that same year. Eventually, though, the Smejkals arrived in Austria, where they applied for asylum at the U.S. embassy. Friends greeted them in Colorado three months later.
After a few months, another friend invited Smejkal to Vermont, describing it as "like Switzerland." Three days later, he was working the night shift at a commercial bakery for $3.35 an hour; Iva found work in a local nursing home. After a few months, she landed a job at a Burlington-area bank, where she's now a vice president.
In 1988, Smejkal registered his business, Merkur Construction, in Vermont. The name pays tribute to the Czech company that makes kids' toy metal construction sets.
Smejkal says his top priorities are to "not make costly mistakes" and to build places that will last. This is especially important for restaurants, he says, whose owners really "beat up the place" due to constant cleaning and other wear and tear. So, he says, maybe it'll cost an extra $3,000 to waterproof the walls, but that'll save $20,000 down the road.
"I always advise the owners, 'Do you want to save the money now and pay later?'" he asks, "'or do you want to do it right?'"
Smejkal describes his career as "a fun job" and has no plans to retire or even slow down. And, as a naturalized U.S. citizen, he respects anyone on his job site willing to work, even the unskilled laborer pushing a broom.
"I'm still on my knees every day cleaning," he explains, "because if it needs to be done, I'm doing it."
The original print version of this article was headlined "Czech, Please!"