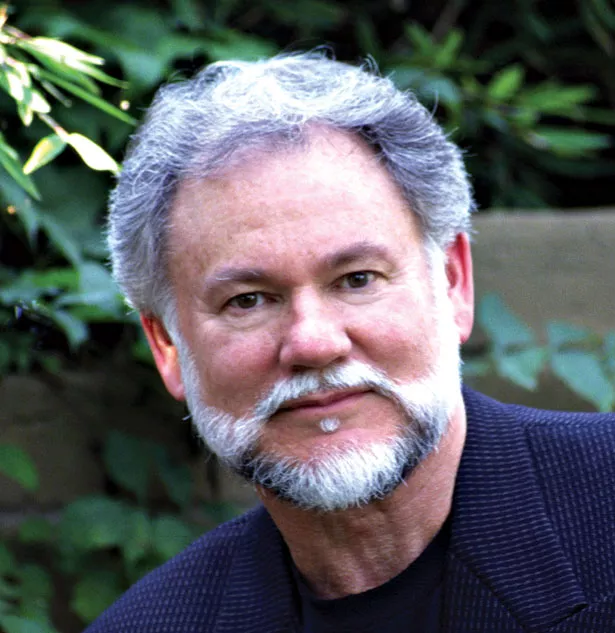 MONTPELIER - Did you know that women earn less money than men because they don't work as long, or as hard? That men are just as likely to be physically abused by their female spouses? And, oh, yeah, that incest is not always a bad thing?
Assertions like these made Warren Farrell a target of local women's-rights groups when they learned the popular author was the featured speaker at recent gathering of the Vermont Psychological Association. Farrell is well known - and loathed - in feminist circles nationwide for his stand against what he believes are common misconceptions regarding men and their roles in society. Farrell contends that modern gender issues are only being explored from a feminist perspective, which hurts both parties in the long run.
"We have not had a battle of the sexes," Farrell says. "What we've had is a war in which only one side has shown up, and that's been women. Women have fired all the bullets and men have put their heads in the sand and hoped the bullets would miss."
Local gender equity advocates aren't buying it. In advance of the all-day workshop at Capital Plaza Hotel in Montpelier last month, representatives from the Vermont Network Against Domestic and Sexual Violence (VNDSV) and the Lake Champlain Men's Resource Center (LCMRC) went into action, voicing opposition in letters to VPA and mass emails.
"Obviously Dr. Farrell has the right to his opinions," says VNDSV Director Karen Tronsgard-Scott. "My disappointment lies with the Vermont Psychological Association in that they chose to sponsor a presenter whose work is not research-based." LCMRC Chairman Mark Montalban echoes Scott's comments and says he would have liked to see VPA cancel Farrell's presentation. Describing Farrell as an "antifeminist misogynist," Montalban also questions the validity of the doctor's rhetoric. "He says the average feminist right now treats the male the same way the average Nazi treated the Jew," says Montalban.
Farrell, who describes gender politics as a "one-party system," stands by his research and claims most of his detractors have not actually read his work, relying instead on bad information posted on the Internet by feminist groups. Farrell has authored six books that concentrate on male gender studies. In his most recent work, Why Men Earn More: The Startling Truth Behind the Pay Gap and What Women Can Do About It, Farrell outlines 25 workplace choices that ultimately result in men bringing home more bacon. Among them, Farrell contends that men work longer hours and take more dangerous jobs than women.
In his book, The Myth of Male Power, Farrell argues that women abuse men just as much as men abuse women, and that domestic violence is "a momentary act of power." He suggests that battered men need shelters and support.
Larry Karp, past president and current public education coordinator for VPA, says the association never considered canceling Farrell's visit. "It's not that the association is supporting Dr. Farrell's voice on these issues at all, it's just that he is one voice," says Karp. "For people to wait until the last two weeks before he comes, it seems to me that was more of a political agenda," he adds.
Karp says the concerns voiced by women's-rights groups have nothing to do with what Farrell actually spoke about in Montpelier and were "related to past comments that were misrepresented 30 years ago." Farrell was interviewed by Penthouse writer Philip Nobile for a story that appeared in the magazine in December 1977. In the story, titled "Incest: The Last Taboo," Farrell commented positively on incest. "Incest is like a magnifying glass," he was quoted as saying. "In some circumstances it magnifies the beauty of the relationship . . ."
He has since claimed his comments were misrepresented and that he was merely restating claims made by victims of incest he interviewed for research purposes. Farrell says his opponents have repeatedly released misinformation about him throughout his more than 30-year career.
The association was striving to portray all sides of the gender debate in order to get a more complete understanding of the issues facing men and women today, says Karp. "I think it's important to have ideas push forward and have discussion about them," adds Karp. "I don't think our society has gotten to the point yet where we're trying to suppress free speech. At least I hope not."
VNADSV Director Tronsgard-Scott says that she would like to see both sides of the debate represented at future VPA presentations. "I think that people are hungry to understand the dynamic between the genders," she says, adding that she hopes Farrell's visit will be a "catalyst to more conversation."