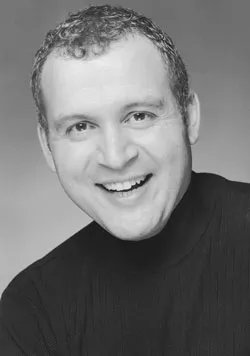 Wayne Hobbs isn't answering his email. But who can blame him? The guy is probably a little preoccupied preparing for his debut at La Scala. That's il Teatro alla Scala, in Milan, Italy. Hobbs, now 42, is from America's smallest city, Vergennes, Vermont, so it's quite a leap to what is arguably the world's most prestigious opera house. Professional training and plenty of practice — including stints in the Oriana Singers and Gay Men's Chorus in Vermont, and performances at such venues as Carnegie Hall and Lincoln Center — got the soaring tenor there. He recently ended a Broadway run (as Piangi) in The Phantom of the Opera.
The Italian gig in question? 1984, a stirring new opera by Lorin Maazel (libretto by J.D. McClatchy and Thomas Meehan). Hobbs will perform as Syme — if you haven't read the George Orwell book for a while, he's a party drone who extols the euphemistic Newspeak. A video clip on La Scala's website (www.teatroallascala.org) shows a rousing, anthemic chorus from the work.
Originally, Hobbs was scheduled to sing on opening night, May 2, and right up until the night before, he assumed he would go on. But a sudden, unexpected switch put another singer in the role. "We don't know what that was all about," says his mother, Connie Hobbs, in Vergennes. "The stage director and everyone wanted Wayne to open."
But never mind the delay; she and her daughter will be in Milan to see Hobbs on May 17. Connie Hobbs has already gone to London to see 1984 — Wayne was an understudy for that production, but "never did get to sing except at dress rehearsal," she laments. She explains that her son and his partner, after several years in New York and New Jersey, are now based in Munich.
"He had done some things in Germany, smaller productions, and met a lot of different people," Connie continues. "If the right people are around, [1984] will give him a big boost." No one could be a bigger fan than Mom, though. "I'm hoping he'll go back to La Scala someday and do classical opera," she says. "The world should really hear him sing — he really does have a fantastic voice."