David Shaw
Jacob Paquette leading a Y-ASPIRE afterschool group in Brattleboro
On a typical school day, classes end at 3 p.m., but what happens in the three hours afterward can have a big influence on a child's education. Juvenile crime peaks between 3 and 6 p.m. Youth who are bored and off on their own then are more likely to engage in risky behaviors.
On the other hand, kids who attend afterschool or summer programs make productive use of that time. Research has shown that these students attend school more regularly, get better grades and demonstrate better behavior in class. These "third-space" programs — home and school are the first two "spaces" — also help students feel more confident and connected to peers and mentors.
That was the case with Brattleboro teen Jacob Paquette. An afterschool program provided structure for him through a volatile early childhood, he said during a recent interview. At a summer camp at the local YMCA, he connected with a counselor who encouraged him to open up and served as a role model.
David Shaw
Jacob Paquette
"I had an instant sense of stability when I was at the Y day camp," he said. "I look back, and I just think about how much positivity that forced into my life."
The 16-year-old junior at Brattleboro Union High School just wrapped up a summer working as a counselor at the Meeting Waters YMCA day camp for kids living in southeastern Vermont and soon plans to resume a job with the Y-ASPIRE afterschool program; he attended both when he was younger.
The Y programs "gave me a place to look forward to be, which every kid needs," he said. "It genuinely, I would say, was life-changing."
Unfortunately, some families can't afford the cost for these activities, and the demand for spots outstrips the supply. For every Vermont child who attends a program after school, another child is waiting for an opening, according to Vermont Afterschool, a nonprofit organization working to ensure all Vermont children and youth have access to third-space programs.
Two new initiatives aim to change that. First: Vermont changed the financial assistance guidelines and expanded eligibility for subsidies through the Child Care Financial Assistance Program (CCFAP). This will make it easier for families to cover the cost of care — even those who previously didn't qualify.
Second: In addition to CCFAP expansion, the State's Room for Me Grant will provide $1 million to help meet state regulatory criteria and expand access. It will also encourage existing licensed programs to expand offerings to reach children they're missing, said state Rep. Kelly Pajala.
A single mother with two teenage boys who works as the town clerk in Londonderry, Pajala cochaired the Taskforce for Universal Afterschool Access two years ago, looking at program need and potential policies to expand availability, particularly in rural communities that don't currently offer any options.
Pajala knows firsthand how crucial these opportunities are — and not only for the kids who participate. "Their parents can be at work and know that their kid is enjoying themselves and in a safe space and with their friends and with trusted adults," Pajala said. "It's a whole lot easier to get through your workday when you know that your kids are in a quality setting."
More Families Are Eligible for Funding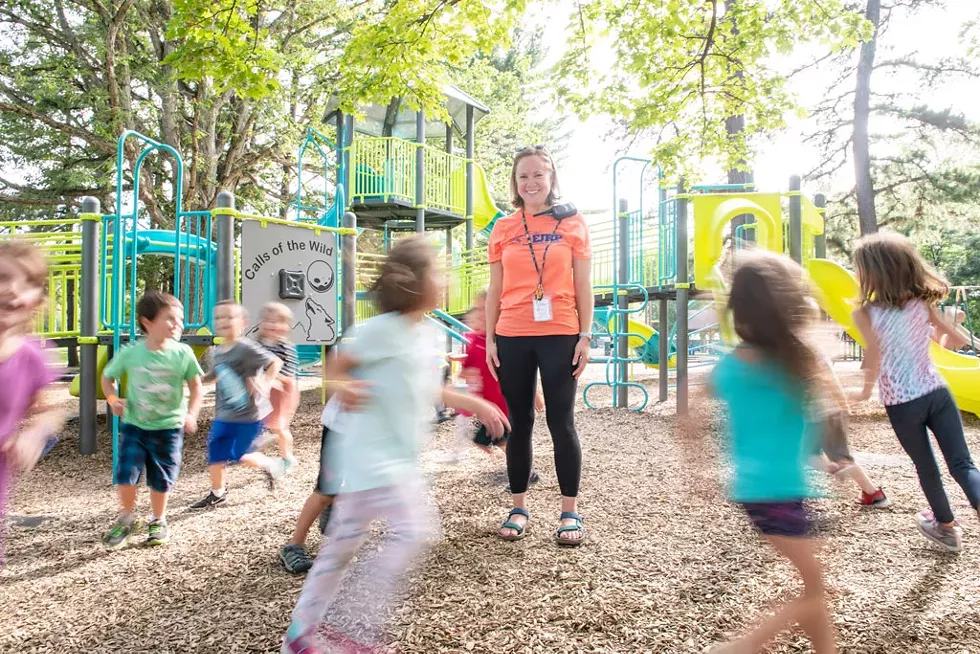 Daria Bishop
Maureen Gillard, school age childcare director at the Essex Junction Recreation and Parks department
After the school day ends in the Essex Westford School District, 420 students stay on campus to participate in afterschool programs run by the Essex Junction Recreation and Parks department.
Unless it's pouring or freezing outside, the students hit the playground to stretch their legs before coming inside for a snack. They can choose how to spend the rest of their afternoon: maybe doing artwork, playing chess or letting loose with a dance party. Their parents and caregivers trust that they'll be safe — and supervised — until 6 p.m.
Maureen Gillard, the department's school age childcare director, said this environment facilitates a different kind of learning. "Third-space and out-of-school programming really provides opportunities for children and youth to be themselves, to pursue their own interests, to work on their social skills and build friendships that they wouldn't normally have throughout the school day," Gillard said. "Learning through play is so critical for kids at any age."
In the Essex Junction afterschool programs, families pay $16.25 per day for a child to attend five days a week. If they can't afford the full tuition, they can apply for child care financial assistance, a benefit provided by the Vermont Department for Children and Families.
Eligibility for CCFAP is determined based on a family's reason for care, income and family size. Plenty of families fall through the cracks — making too much money to qualify for adequate assistance but not enough to afford afterschool services. With the change to CCFAP, Gillard and Pajala expect more families will be eligible.
"We increased the upper end for qualifying families, so you can now make more money and qualify for financial assistance," Pajala said.
The new guidelines also make it easier for families with more than one child in afterschool programs to qualify for assistance. "One of the big changes that is helpful to families right now is you owe a total amount, no matter how many kids you have and where you're sending them," Pajala said. "So you can have a couple of kids and be paying $50 a week."
Parents and caregivers who want to check their eligibility can find that information here.
Good to Get Licensed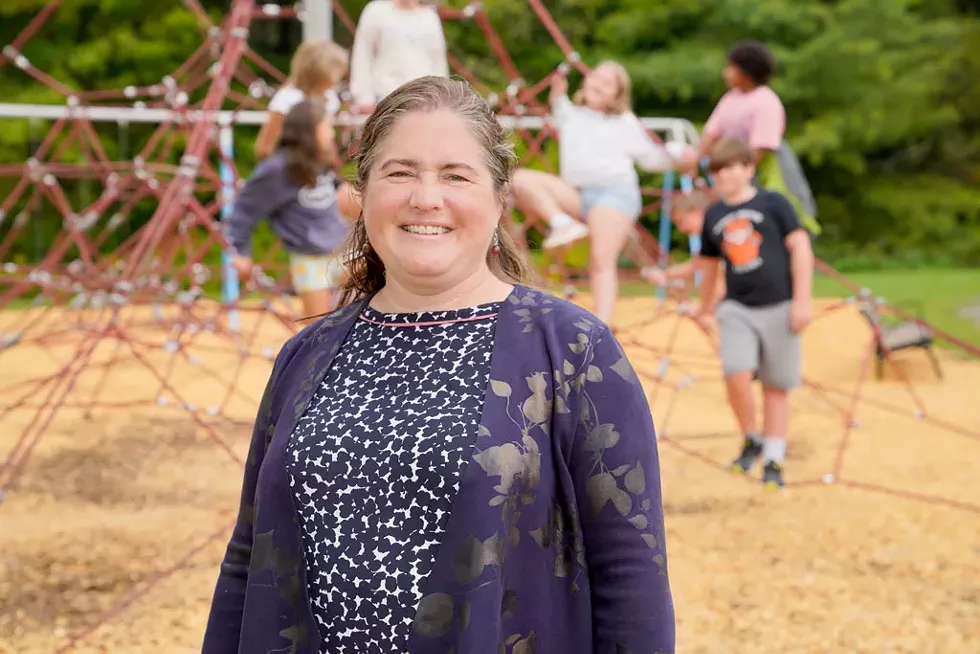 David Shaw
Rep. Kelly Pajala in Londonderry
The extra $1 million in grants for afterschool program operators was intended to be an incentive for both unlicensed and licensed programs to participate in the system. Programs will need to meet certain criteria outlined by the State to accept the money.
"If we have a bigger and more consistent pot of money, programs will feel more consistent and stable," Pajala explained.
She pointed out that small programs that have yet to be licensed may lack the staff and time to spend on applying for the money that's available.
"The funding is complicated. The regulation is complicated," Pajala said. "And especially for smaller programs in more rural areas where resources can be scarce, providing some technical assistance is really important."
Programs seeking a helping hand should contact Vermont Afterschool, which can help them through the process. If you have questions about the grant, you can find more information here.
Debra Hathaway, early education director for the Bennington-Rutland Supervisory Union, encourages programs to get licensed. Across the state, she has visited plenty of high-quality afterschool programs that aren't licensed, but a regulated program benefits from having a solid threshold of state funding and support that an operator can build on, she said.
"Having a licensed program is something that helps keep things in check," Hathaway said. "I do think it creates that spot where there's a lot of consistency."
The change to CCFAP income guidelines helps families cover tuition fees, which account for the bulk of afterschool program budgets, she said. "So having the expansion of the subsidy program for more families to be able to access it is a huge benefit to the families, the children and ultimately to the people that are trying to provide services."
Everybody Benefits
JL Damon
Debra Hathaway, early education director for the Bennington-Rutland Supervisory Union
Hathaway added that giving kids access to afterschool and third-space opportunities will help them become productive members of the community.
"It's important that communities realize and the general public realizes that these programs provide things for children that are going to have significant positive outcomes for them later," Hathaway said. "What we know and what I know from my research is that children that attend afterschool programs are less likely to regress in school. They are more likely to have progress in literacy over the course of the school year. They are less likely to run into trouble."
Gillard noted that investing in these programs has ripple effects far beyond the families who benefit. "It's going to just transform every other aspect of this economy," she said. "More people are going to be able to go to work knowing their kids are going to be safe and well cared for."
This article was commissioned and paid for by Vermont Afterschool.