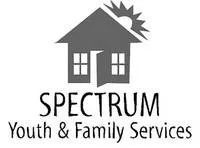 VERMONT — In the spring of 2006, two-thirds of all college graduates across the country said they were moving back in with their parents after graduation. According to a survey conducted by CollegeGrad.com, the nation's largest entry-level job search engine, the triple whammy of a competitive job market, student-loan debts and the rising cost of housing drove most new grads back to the nest.
If today's college-educated 22-year-olds are struggling with their transition to adulthood and financial independence, one can only imagine how much harder it is for youths in state custody who "age out" of Vermont's foster care system at age 18.
That transition is about to get a bit smoother in Vermont. This week, Governor Jim Douglas is expected to sign into law new legislation that will extend state foster care services from age 18 to 22. The new law brings Vermont into line with most New England states, which provide that social safety net at least until the age of 21. Only Rhode Island, which recently scaled back its coverage from 21 to 18 as a cost-saving measure, has a lower cutoff age than Vermont.
Youth advocates, who have long decried Vermont's system of cutting kids loose on their 18th birthday and/or upon graduation from high school, hailed the measure as a significant first step in overcoming the many hurdles foster kids face as they enter the real world. Typically, these young people are less prepared than their peers to live independently and cope with the many stresses of adult life, from paying rent to finding a job to balancing a checkbook.
"I'm very pleased," says Mark Redmond, executive director of Spectrum Youth and Family Services in Burlington, who's been a leading proponent of this change since he moved to Vermont in 2002. "These kids aren't ready at 18 to be on their own. So we shouldn't be shocked by how many of them end up in corrections or in the homeless system."
As Redmond points out, about one in four youths who access Spectrum's services, such as its homeless shelter and drop-in center in Burlington, have been in the custody of the Vermont Department for Children and Families (DCF) and aged out at 18.
Likewise, a study done by the Vermont Department of Corrections (DOC) several years ago found that between 1998 and 2002, approximately 36 percent of all prison inmates had an early history of being served by Social and Rehabilitative Services, the predecessor of DCF. Figures from the DOC show that 18-to-21-year-olds are the fastest-growing group among inmates. State figures indicate that kids who've been in state custody have disproportionately higher rates of substance abuse, premature pregnancy and mental health issues than the general population.
Currently, about 150 of the state's 1200 or so youths age out of the system each year, according to DCF Commissioner Steve Dale. A supporter of the new legislation, he estimates that about 60 of those kids will choose to continue in their current foster families until their 22nd birthday, though the state is prepared to support more of them, if need be.
The new legislation includes a $730,000 budget allocation from the general fund. As Dale points out, this policy change will pay for itself in the long run if it keeps even a handful of individuals out of the correctional system. Currently, the cost of in-state incarceration runs about $40,000 per inmate annually.
The new law, which Douglas is expected to sign on June 6 at the Spectrum One Stop in Burlington, has a "re-entry window," so that kids who leave state custody are free to return and access state services until they are 22.
But Dale emphasizes that, as these youths become legal adults at 18, their responsibilities will become more adult-like as well. Those who remain in state custody will be expected to continue with their education or vocational training, get a job, and contribute financially to the foster care. As the commissioner puts it, "The intent here is not that we extend childhood. It's really to try to normalize their experience."
Though youth advocates are thrilled with this latest policy change, they say it's just the first step toward improving Vermont's overall foster care system. As Redmond explains, many of Spectrum's clients moved repeatedly from one foster home to another, with little stability in their schooling or home lives.
"We see a ton of kids — a ton! — who get to us at age 16, 17 or 18 and have been in 12 placements," he says. "It's really sad. Can you imagine what that does to somebody?"
Dale at DCF readily admits that Vermont isn't meeting federal performance standards on foster care placements. The department is expecting a report "any day now" on its performance on foster care services.
"Our system is focused on crisis, and if a child is going into crisis, has been abused or is having family problems, we intervene, and our number-one goal is making sure that child is safe," Dale says. "However, our focus on immediate safety has superceded a focus on . . . what's going to happen to this child when they're 25?"
It should be noted that the new legislation does little to address a similar problem of kids who age out of the state's child mental health program at 18. Mental health advocates have long complained that the "bar" for accessing services is set much higher for adults than for juveniles. As Redmond puts it, hinting at his next campaign in the legislature, "How about those kids? They're also hitting a cliff — and falling off it."