Courtesy
Northern State Correctional Facility
For hours before he died in a northern Vermont prison this month, Kenneth Johnson struggled to breathe and begged for medical attention, according to a fellow inmate who was with Johnson that night.
"He kept banging on the window for the nurse to do something about it — and they didn't," said the other inmate, Raymond Gadreault.
Johnson, Gadreault and a third prisoner spent the night of December 6 in a locked infirmary at the Northern State Correctional Facility in Newport. According to the Vermont Department of Corrections, Johnson was transferred to a hospital before dawn and pronounced dead at 3:30 a.m. In a press release issued that afternoon, the department said that Johnson's "cause of death appears to be natural causes."
But according to Gadreault, prison medical staffers could have done more to save him. The 60-year-old man — an accused sex offender — had been having trouble breathing for more than a week before his death, Gadreault said. By December 6, Johnson's condition had apparently worsened.
Gadreault's wife, Nikki, said she spoke with her husband five times that night and heard him describe the situation as it unfolded. During one call, she said, Gadreault moved the phone closer to Johnson. "He's gasping for air," she said. "All the sudden I hear it."
Seven Days relayed questions to Gadreault through his wife. He responded by email and in a video chat that she recorded and played for the newspaper. Gadreault has been charged with abusing a vulnerable person in his custody.
According to Gadreault, Johnson spent at least four hours that night "knocking on the window, telling the nurses he was having trouble breathing and needed to go to the hospital." Instead, he said, nursing staff ignored Johnson and then threatened him.
Not long before he died, according to Gadreault, a nurse entered the room and "ordered him to lay down with his feet up in the air and keep quiet and stop bothering them because he was faking it." The nurse threatened to move Johnson to a cell without a bed in another part of the prison, Gadreault said.
At around 2 a.m. on December 7, he said, he got up to use the bathroom and realized he couldn't hear Johnson breathing. When Gadreault checked on him, he appeared to be dead. "I banged on the window to get the nurses' attention, and an older nurse came in and started CPR," Gadreault said.
According to Corrections Commissioner Mike Touchette, nurses at the facility "had fairly frequent interactions" with Johnson in the hours before his death. "I think that the nursing staff was having conversations with him throughout the night about some level of uncomfortableness that he was having," the commissioner said.
Touchette also said Gadreault knocked on the windows at one point to get the nurses' attention, prompting them to check on Johnson. He said he was unsure when that took place.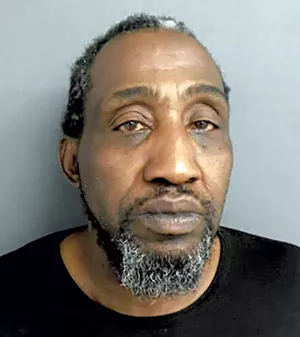 Courtesy
Kenneth Johnson
According to Touchette, all inmate deaths trigger an internal review as well as external investigations by the Vermont State Police, the Prisoners' Rights Office and the Vermont Program for Quality in Health Care. He said his department had not yet received a death certificate from the state medical examiner. It would state a cause and manner of death.
State police spokesperson Adam Silverman said his agency is still investigating. "Initial indications are that the death was due to natural causes," he said.
According to Gadreault, the state police detective who interviewed him soon after Johnson's death did not seem interested in his account. "He refused to listen to what happened even though I tried several times," Gadreault said. "I got some out and then he ordered me back to my cell."
Silverman explained that the detective was seeking only "to determine whether a crime had been committed, such as an assault, that contributed to the inmate's death." He added, "Whether internal procedures were followed to ensure the inmate received care is a question for Corrections."
Gadreault was subsequently transferred to Southern State Correctional Facility in Springfield. "I was shipped here because of what I said and saw," he told Seven Days.
Last Friday, the leaders of the Newport prison — superintendent Joshua Rutherford and assistant superintendent Scott Martin — were put on administrative leave. "I cannot comment on specifics, but a credible report was made that warrants further assessment," Touchette said at the time.
The commissioner and his boss, Human Services Secretary Mike Smith, later told Seven Days that the investigation of Rutherford and Martin was unrelated to Johnson's death. "It's a review of whether Corrections administrative procedures were violated," Touchette said.
At the time of his death, Johnson was awaiting trial on charges of human trafficking and sexual assault of a minor. In September 2017, police accused him and another man of luring a 15-year-old girl to a Lyndon motel and providing her drugs, cash and other gifts. Over the course of a month and a half, police wrote in court papers, the men repeatedly assaulted her. At one point, according to the authorities, they attempted to entice the girl to move to New York City to engage in sex work.
Johnson pleaded not guilty to the charges.
During a hearing at the Caledonia County Courthouse two months before his death, Johnson expressed displeasure with his court-appointed attorney and asked that the lawyer be replaced, according to the Caledonian Record. After the hearing, he complained of chest pains and was taken to a hospital. The court then postponed his trial.
Seven Days could not identify Johnson's family.
The Department of Corrections and its health care contractor, Centurion, have previously faced scrutiny over the medical services they provide inmates. In February, the estate of inmate David Bissonnette sued both, alleging that they had contributed to his November 2016 death by placing him in a segregated unit at Northwest State Correctional Facility in Swanton while he suffered from opioid withdrawal.
During his short stay in prison, according to the lawsuit, Bissonnette yelled from his cell, "I can't breathe," and complained of chest pains. A medical provider responded by giving him a book of word search puzzles "to help distract him from his perceived 'anxiety,'" according to the suit. Days later, Bissonnette died of bacterial endocarditis.
Three Vermont inmates held at a Pennsylvania prison died in late 2017. One of them, Roger Brown, suffered from metastatic cancer, which apparently went untreated. Brown's diary, which was obtained by VTDigger.org and Vermont Public Radio, suggested that he repeatedly sought treatment from prison authorities to no avail.
Gadreault believes that Newport prison officials should have treated the situation more urgently.
"Alls they had to do was come in and help him, give him some oxygen," he said. "He should've been rushed to the hospital."