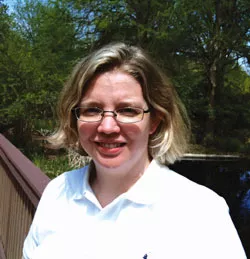 Can Vermont prohibit drug manufacturers from using a doctor's prescribing history to market pharmaceuticals to that physician? Or does such a law violate the free-speech rights of drug companies and the "data miners" that collect and sell such information?
That's the central question in a Vermont court case, Sorrell v. IMS Health Inc., heard Tuesday at the U.S. Supreme Court. The case revolves around Vermont's Prescription Confidentiality Law, passed in 2007, which bans pharmacies and data miners from selling that prescription history info to drug makers without a doctor's permission.
Pharmacies know which drugs doctors prescribe to patients, and some pharmacies sell that data — with the patient's name, address and other information removed — to market-research firms such as IMS Health. Those data miners, in turn, collect and sell that info to drug makers who use it to market certain drugs to doctors — a process known as "detailing."
Lawyers for Vermont argue that detailing drives up the cost of health care by giving new and brand-name drugs a marketing advantage over cheaper generic versions. Newer drugs are riskier, too, because their side effects aren't yet fully understood — the arthritis medicine Vioxx, which has been linked to an increased risk of heart attack and stroke.
In court papers, IMS Health and other data-mining companies counter the law unfairly singles out marketing firms, in violation of their First Amendment rights. The firms point out that the law permits data collecting for numerous other purposes — health care research, clinical trials, health and safety messages — and that the state itself uses prescribing information as part of a "counter-detailing" program aimed at getting doctors to use less expensive generic drugs.
The data miners have an odd ally in this fight: Several major news organizations — including Bloomberg, Hearst and ProPublica — are taking their side because the media outlets worry laws like the one Vermont enacted would limit access to information about how drugs are being prescribed.
The U.S. Court of Appeals for the Second Circuit struck down Vermont's law on First Amendment grounds, but another federal appeals court upheld similar statutes passed in New Hampshire and Maine. The Supreme Court accepted the case to resolve the split in the lower courts.
For the first time in his tenure, Attorney General Bill Sorrell elected not to personally argue the case before the Supreme Court. He handed it over to Assistant Attorney General Bridget Asay, a Yale Law School alumna who directs the office's civil appellate practice.
Seven Days caught up by phone with Asay in Washington, D.C., last weekend while she was preparing for her appearance on the biggest legal stage in America. A ruling on the case is expected by the end of June.
SEVEN DAYS: What's at stake in this case?
BRIDGET ASAY: Whether doctors can have a say in the use of their prescription records by pharmaceutical companies for monitoring and marketing. The Vermont Medical Society and medical societies in other states, when they found out about this practice, they were very troubled by it. They think it's a problem for the doctor-patient relationship, for the privacy of that relationship, and that it's just not good for pharmaceutical manufacturers to have that much information about doctors' prescribing practices without doctors' consent. It has implications for other areas where people are asking the government to take steps to let consumers have more control over the use of their information for marketing.
SD: How old is the practice of data mining prescription records to market drugs to doctors?
BA: It's really only been going on for a decade or so. It became possible with changes in technology that transformed pharmacy records from pieces of paper to digitized records. And it's not been something that has been well known.
SD: How did you prepare for appearing before the Supreme Court?
BA: Well, it's a huge amount of work. We've been working pretty steadily on this case, because it has moved very fast. The court agreed to take the case in early January, which means it was actually one of the last cases that they took for this term. So that meant we had a very fast briefing schedule. We filed the last brief just a week ago.
SD: I heard you prepare using a "moot court." Is that a sort of mock court where you can practice?
BA: A moot court is an opportunity to assemble some of your colleagues — some who know the case very well and others who don't — and argue the case and take questions from people who ask the kinds of questions they think the judges will ask. And they'll give you feedback on style — too fast, too slow, or are you responsive enough? They'll give you feedback on substance: This point that you're making resonates really well, this point not so well.
SD: How long do you have to present your case?
BA: Twenty minutes.
SD: Which justice, or justices, do you expect to be the toughest questioners or the biggest skeptics of your case?
BA: We're prepared to answer questions from all of the justices. It's an active court.
SD: Why should average Vermonters care if their prescription histories are being used to market drugs to doctors? Patients aren't being identified, right?
BA: Vermonters should care for a couple of reasons. Doctors are saying that this practice is not good for the doctor-patient relationship. But patients should also care about whether use of this data in marketing is a threat to patient privacy. Certainly the Vermont Medical Society was concerned about how much information about the patient is included. Although the patient's name is redacted, the patients themselves are being tracked over time — what doctors they see, what pharmacies they go to, what drugs they get, what dose they get. The Electronic Frontier Foundation and the Electronic Privacy Information Center both pointed out ways that the amount of patient information that's left in the data — even after it's deidentified — does pose risks of reidentifying patients and raises questions about whether the encryption process is really adequate.
SD: Does this law restrict the public — through the news media — from having access to information about how drugs are being prescribed in Vermont and elsewhere? A number of news organizations are siding with the data miners on First Amendment grounds.
BA: Yes and no. No in the sense that all the law requires is that a doctor's name be encrypted on information when it's sold or when it's used for marketing. Information about how many drugs are being prescribed or trends in prescribing — all of that information can still be collected, aggregated and studied without having the doctor's name attached to the prescription, just as the patient's name is being redacted.
The yes part of the answer really has nothing to do with this law but with the confidentiality rule that applies to pharmacy records and health care records generally. I don't think it would be surprising to anyone that pharmacists can't turn over their prescription records to newspapers. It's never been considered either newsworthy information or something that pharmacists had a right to publish.
SD: How many lawyers are working on this case?
BA: In addition to the attorney general, Bill Sorrell, we've had three attorneys in this office on the Supreme Court appeal. We've also been getting advice from outside counsel — a firm here in D.C., Kellogg, Huber, Hansen, Todd, Evans & Figel.
SD: Are you nervous?
BA: I'm nervous, but I'm also excited and honored.
SD: What are you going to do to celebrate when it's done?
BA: I'm going to go home and spend some time with my family.