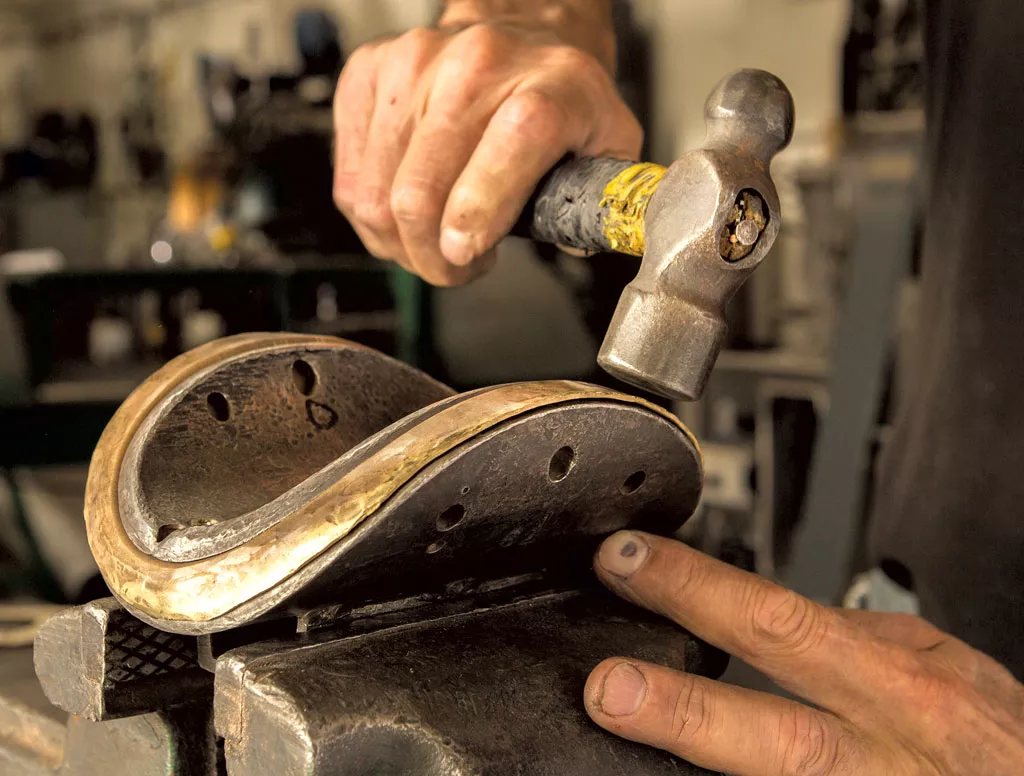 Courtesy Of All Souls Tortilleria
Custom shaping All Souls' brass tortilla cutter
Locavores can now add another item to their grocery list: tortillas. All Souls Tortilleria, a Waitsfield-based company, is giving Vermont its first homemade version of the staple.
All Souls cofounders Sam Fuller and Hubert d'Autremont both hail from Arizona, where Latin flavors dominate. The two started making tortillas together five years ago at weekly gatherings with friends — "ambitious potlucks," as All Souls' third partner, Joe Bossen, puts it.
Bossen — who has been running Vermont Bean Crafters out of the Mad River Food Hub since 2010 — now devotes part of his company's kitchen to All Souls.
The trio recently secured a $52,000 loan from the City Market/Onion River Co-op, which will pay for new equipment. A custom-built mill will motorize manufacturing and help stock All Souls' six-inch heirloom yellow corn tortillas at City Market this July.
What's in the tortillas? Not much. In the All Souls kitchen, the tortilleros steep, grind, press and fire local corn kernels using the ancient Mesoamerican process of nixtamalization — a simple, time-tested technique still used throughout Latin America. "The recipe hasn't changed a whole lot in the past 3,000 years," Bossen says.
Every Sunday through September, All Souls will serve handmade tortillas and Southwestern-inspired specialties at the Kingsbury Market Garden in Warren.
All Souls will donate part of its revenue to organizations such as Hunger Free Vermont and Migrant Justice as part of a company-wide commitment to food justice. Fuller likens All Souls' role in the community to the tortilla itself: It's not the center of the plate, but it enables everything to come together. "We want All Souls to be a foundation for the community," he says. "It's about people at the table celebrating being together."