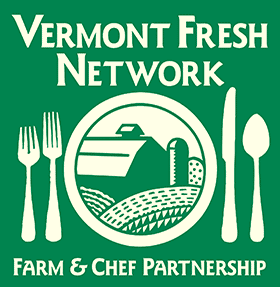 Courtesy of Vermont Fresh Network
Among its many programs aimed at fostering the state's food economy, Vermont Fresh Network has begun offering scholarships to Vermonters who work in food and agriculture so they can attend food-related national conferences. Currently, VFN is accepting applications for the Slow Food Nations conference to be held in mid-July in Denver. "This festival," according to the VFN website, "is a diverse gathering of producers and consumers, combining sampling opportunities for unique foods and deep dive talks and workshops on Slow Food-related topics."
The scholarship money helps pay for transportation, housing and conference events. Recipients present a program related to the conference after their return to Vermont. Scholarship applications are due by May 11 at vermontfresh.net.