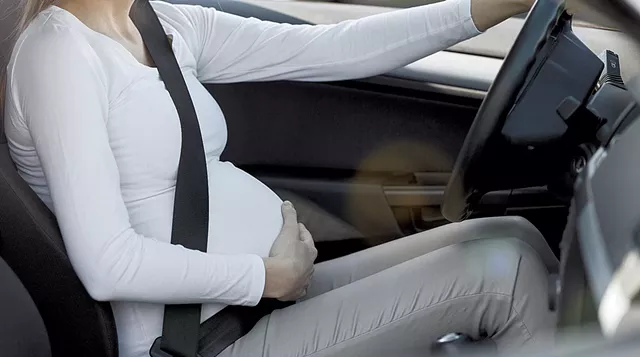 Here's some sex education: A newly released study by a Hunter College economics professor has found that nighttime driving curfews can decrease teen fertility by 3 to 4 percent.
You won't find that form of birth control in the Green Mountain State, though. Vermont is the only state without a nighttime driving curfew for teens.
The lack of such a law hasn't led to a baby boom. Mirroring national trends, Vermont's teen pregnancy and birth rates have dropped over the last several decades to a low of 13.9 pregnancies per 1,000 teens in 2017, according to data from the Vermont Department of Health. During that year, Vermont's teen birth rate was among the lowest in the country, above only New Hampshire, Massachusetts and Connecticut, data from the Centers for Disease Control and Prevention show.
So what's the secret to success? Comprehensive sex ed classes in middle and high school, according to Sara Chesbrough, the health department's adolescent health program manager. The state also offers the Personal Responsibility Education Program (PREP), a federally funded sex ed course offered outside of school that's "medically accurate, evidence-based and developmentally appropriate," she said.
More important to the decline, both nationally and in Vermont? "An increased use of birth control by teens and young adults," Chesbrough said, often "highly effective forms of contraception."
Cheryl Morse, a rural geographer and associate professor at the University of Vermont, hadn't seen the new fertility study but had discovered another teen pregnancy deterrent 20 years ago. While studying risky behavior among teens along Vermont's rural northern border with Canada, Morse found that girls were parented more strictly than boys who, as the old adage goes, were allowed to be boys.
One young woman, Morse recalled, mimicked her father's voice when explaining the different rules for the different genders: "Cause girls can get pregnant, and guys can't."