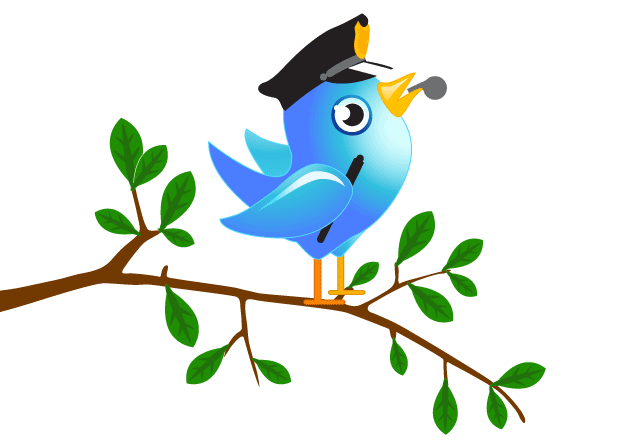 On the morning of September 20, the Brattleboro Police Department posted a Twitter update about a sex crime suspect the cops had nabbed over the weekend.
"Jeffery [sic] Abkowitz of NH arrested on 09/17 after traveling here to meet what he believed to be a 14 yo female," the tweet read.
Police also posted a link to the suspect's Facebook page, where anyone could see Abkowitz's picture and get salient details about his life: his relationship status, where he went to high school and college, and who his "friends" are.
As a policy, Brattleboro police don't release mug shots of suspects who were just arrested, says Detective Erik Johnson — only of those with outstanding arrest warrants. But when the public asks for it, as it did with Abkowitz, police will provide links to a suspect's pictures and public profiles on social networking sites, including Facebook, MySpace, Picasa and Photobucket.
In fact, the department currently has mug shots of 172 individuals with outstanding warrants on its own Facebook page. Until recently, Brattleboro PD also posted the photos on Flickr, but the photo-sharing site closed the account because mug shots violate its use policy, Johnson says.
"We're not trying to be overly intrusive, but when people call and want information, we try to be as cooperative as possible," Johnson adds.
Over the past year, some Vermont police agencies have begun using social networking websites such as Facebook and Twitter to fight crime and inform the public. The Vermont State Police and municipal departments in Burlington, Brattleboro and elsewhere are using the websites to blast out crime alerts, arrest logs, information about road closures — even job openings. The number of "followers" ranges from 144 for Brattleboro to more than 2000 for the state police Facebook page.
The technology is giving authorities a new way to go after fugitives and communicate with the public. It's also raising thorny questions about privacy and the presumption of innocence.
The names and birth dates of those arrested for crimes have always been publicly available at local courthouses. Posting the information on Twitter just makes it easier to get. A typical tweet from @BrattleboroPD last week read, "Christine L. Kelly of East Dover, VT was arrested for DUI, Leaving the Scene of an Accident."
The trend amounts to a "21st-century police blotter" that acts as a deterrent to would-be criminals, says Jonathan Rajewski, an assistant professor of computer and digital forensics at Champlain College and a member of the Vermont Internet Crimes Against Children Task Force.
But the practice can also give the public easy access to more personal information about suspected criminals who haven't yet been found guilty. Although they've been using social networking for about a year, Brattleboro police currently have no formal policy governing use of the sites; whether tweets about arrested individuals link to a suspect's online profile is left up to supervisory discretion.
"I'm not even sure that case would be adjudicated yet," Rajewski says of the Abkowitz tweet. "This gentleman may have put his public profile up on Facebook anyway, so anyone could have found him. To me, people are innocent until proven guilty."
For the most part, Brattleboro's online policing targets individuals with outstanding warrants — often individuals who failed to appear for court hearings. The cops have tracked down a few suspects that way, including one man found through his band's MySpace page.
"We logged on to our MySpace account and added them as a friend. We posted something to their wall saying they had a warrant," Johnson says. "The next day, they removed the posting and blocked us as a friend. So we know they're aware of the warrant."
For years, the Brattleboro PD has been posting wanted individuals on its website, brattleboropolice.org. But that wasn't getting the fugitives' names into the top 20 results for most search engines, Johnson says. Posting on social networking sites has improved their placement considerably, he says, and the department received 28 tips on 28 separate suspects in the month of September alone.
The PD has traced only a few of those tips definitively back to its new tools, however. "We're seeing more tips," Johnson says. "Can I say for certain that's tied to these social networking sites? No, I cannot."
The Vermont State Police Facebook page is a mix of press releases, reward offers for unsolved crimes and answers to recruitment questions posed by would-be troopers. The page is highly interactive, with state police responding to tips and employment queries. When a newspaper reported on October 6 that a body had been found in the woods outside Saratoga Springs, N.Y., a woman posted the story on the state police Facebook page.
"Just saw this in the Post-Star and wondered if there could be a link to the O'Hagan case," the woman wrote, referring to the disappearance of 78-year-old Pat O'Hagan, the Sheffield woman whose body was discovered in the Vermont woods last week.
"Thank you for the tip," the state police responded. "We will pass on the information and link to our investigators."
In Burlington, police are using an electronic messaging system called Nixle to broadcast traffic accidents, emergencies and crime alerts (including Amber alerts), as well as community news. More than 300 people have subscribed to the free service since Burlington PD launched it last November. Alerts are sent by text message or email and are cross-posted on the department's Twitter feed, @BPDVT, which has 293 followers.
So far, Nixle has seen only modest action. In almost a year, police have posted 11 crime advisories, 11 traffic alerts and one community announcement for a self-defense class.
When a man was assaulted last December in the parking garage next to Macy's department store, police posted a surveillance photo of the suspect on Nixle. Likewise, a Nixle crime alert went out in May when thieves made off with a huge painting from the Courtyard by Marriott hotel on Cherry Street. More common over the past year have been updates on winter storm warnings, flooding and parking bans.
The BPD Twitter feed has seen even less action. Because of what Police Chief Mike Schirling calls a "technical glitch," Nixle alerts weren't showing up on Twitter for several months. The problem was fixed a few days ago.
"The only reason we use Twitter at all is that it allows folks to follow the Nixle broadcasts without the need to subscribe to another thing," Schirling says. "Nixle has been the information mechanism of choice, not Twitter."
Unlike their counterparts in Brattleboro, Burlington police can't say whether Nixle and Twitter have led to any useful intelligence because they don't track the origins of tips that way, the chief says.
Burlington police do closely monitor the neighborhood Front Porch Forums, replying to questions and concerns posted by residents. But they do not maintain a Facebook page because, in Schirling's words, "It is one more thing to maintain with limited resources, and our website is quite comprehensive."