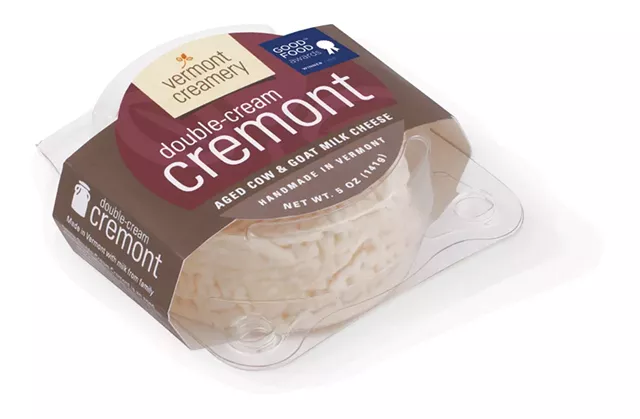 Two Vermont cheeses won Super Gold awards at the World Cheese Awards in London on November 18: Cremont, produced by Vermont Creamery in Websterville; and Little Hosmer, made in Greensboro at Jasper Hill Farm.
The Super Gold is awarded to the "world's 66 best cheeses," according to the Guild of Fine Food, which organizes the annual competition. This year marked the 30th anniversary of the World Cheese Awards, where about 3,000 cheeses from more than 30 countries compete in a variety of categories.
Cremont "is a double-cream, aged cheese made from a mix of goats' and cows' milk," according to a news release from Vermont Creamery. Little Hosmer, named after a pond in Craftsbury, is "our mini version of a new world-style Brie," according to Jasper Hill's website.