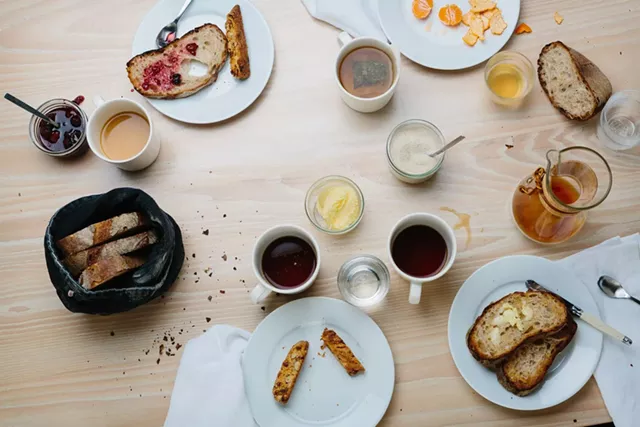 courtesy of Vergennes Laundry
After seven years in business, the owners of Vergennes Laundry, at 247 Main Street in Vergennes, are looking for a buyer, said Julianne Murat, who owns the bakery and café with her husband, Didier. The couple, who have a young daughter, are selling the business so they can have more family time, Julianne said.
"We love it. And we've loved being in Vergennes," she went on. "It's been great to be able to change and tweak as we've been going, and try something new every once in a while. It's sad to sell it, but our legs are also a little tired."
Vergennes Laundry bakes pastries and bread in a wood-fired oven and serves baked goods, cheese, fruit and yogurt, plus Saturday dinners. "We're looking for someone who can continue to do just what we do or do something else in the space," Julianne said. "But we're selling the business as a whole."
The Murats plan to move to Didier's native France, she said, where they will probably do something with food.
"It won't be totally lost," Julianne added.