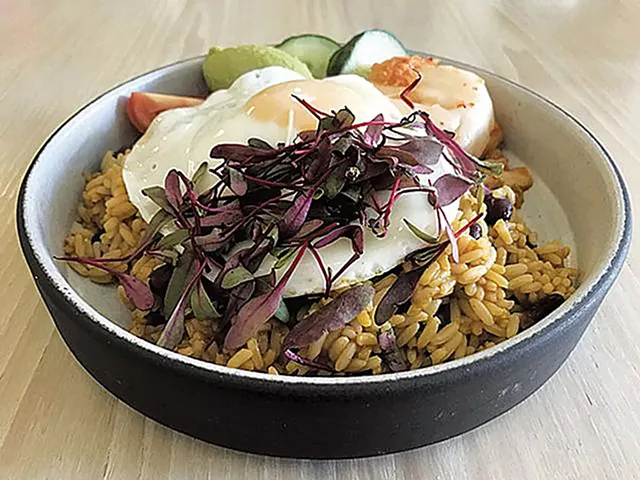 File: Sally Pollak
Rice bowl at Vergennes Laundry by CK
Vergennes Laundry by CK, which has been for sale since early December, is now permanently closed.
Chef-owner Christian Kruse ceased weekend brunch service shortly after announcing that the restaurant was for sale, but he offered pop-up-style dinners there several nights a week in February. A banner on the restaurant's website, dated March 2020, states: "We regret to announce that Vergennes Laundry by CK is permanently closed."
Kruse, who purchased the bakery and café at 247 Main Street from founding owners Didier and Julianne Murat in fall 2017, could not be reached for comment.