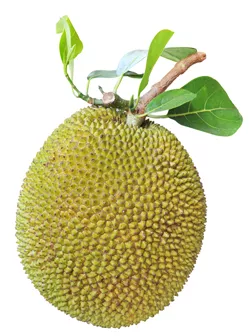 Vegan food can be divisive — many eaters either love it or run in the opposite direction. The owner of the breakfast and lunch café coming to Burlington's Chace Mill this winter hopes to blur those lines once and for all, by serving dishes that go beyond the stereotypical tofu and salads.
Chef and artist Trevor Sullivan plans to open Pingala Café & Eatery in the northwest corner of the historic mill by mid-January. He hopes his vegan menu will appeal to a wide swath of eaters.
"A lot of menus get geared to the rice-bowl kind of thing. We want to be really powerful, bold flavors," says Sullivan, a Johnson & Wales grad who worked at the Skinny Pancake, Church & Main and the Essex Resort & Spa before becoming a vegan. "In the last year and a half," he continues. "I've become so much more inspired about food. I really want to share that with people."
Still under renovation, the space will eventually house a 16-seat brick café with Winooski River views, a wall-length mural and reclaimed-barn-board and steel fixtures. "We'll have built-in seating," Sullivan says. "The whole idea is to make it look like it's always been there, like it's growing out of the building."
Pingala will open each morning with a roster of muffins, scones and pastries, as well as a breakfast sandwich "that won't make you miss eggs, cheese and sausage at all," Sullivan promises. Instead, it will be stuffed with maple-marinated tempeh sausage and housemade nut cheese. "We'll be making a lot of nut cheeses," says Sullivan, including "a melty Munster-style cheese and a cashew-ricotta cheese."
At lunch, salads and sandwiches will draw on a mélange of global influences. They will include a pulled-jackfruit sandwich; a bánh mi with sweet-and-spicy marinated tofu, cilantro, house-pickled veggies and gochujang; a Mediterranean wrap of roasted chickpeas, pickled veggies, sun-dried tomatoes, capers and sprouts; and an intensely flavored burger based on kidney beans, quinoa and teff flour. "We're not trying to do mock this and mock that, faux this and faux that," Sullivan asserts. "We're really trying to accentuate the flavors and plants we're working with."
Pingala will serve espresso drinks, including Chemex pour-overs, made with beans from Massachusetts' Six Depot Roastery and Café. They can be blended with fresh hemp-seed milk, coconut milk or cashew cream. Teas, smoothies, and fresh juices, including wheatgrass shots, round out the beverages.
Sullivan has been planning his menu with Dave Unumb, a chef fresh from opening Root, a vegetarian restaurant near Boston, whom he calls "integral" to the project. "It's kind of fun creating recipes that otherwise wouldn't be vegan," says Sullivan, who also plans to eschew gas appliances. "We will be among the greenest kitchens in Vermont."
The original print version of this article was headlined "No Meat Here"