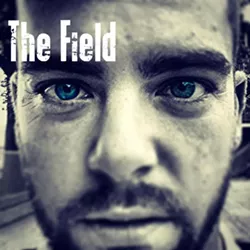 (Self-released, CD, digital download)
Vazy — given name Brad Veysey — has been an integral part of the hip-hop scene in Springfield, Vt., for years. The drummer, producer and talented MC's latest album, The Field, is both a solo statement and a swan song. Veysey isn't exactly retiring, but his focus is on his family from here on out.
The tracks here emerged from sessions at So.802 Studios, a performance and recording space he founded with Jibba the Gent in Springfield. Vazy used to be in a group with Jibba called Cause and Effect — sometimes stylized as Causin' Effect — that released the underground classic Mudd Season mixtape in 2014.
Their business quickly became a nexus for local rap, attracting talent such as unsung Windsor legends XP and Yung Breeze. The latter is currently a prominent member of the emerging Street Religion crew.
Then, like so many great things here in the Green Mountains, it all ended too soon. The circumstances of Cause and Effect's break are beyond the scope of this review. What matters are these raw, urgent songs. The Field is a living documentary of Vermont's heroin crisis and a testament to the human spirit.
Vazy cuts an admirably tight line as a rap writer. He is concise and clever and demonstrates a lot of range. "Annie" is a storytelling song about addictions destroying relationships. "Fantasy" is a concept track packed with impressive wordplay. Bangers such as "Doormat" prove he's got a black belt in shit-talking.
The title track, fittingly, is the gravitational center of the album. It is brutal and relentless and will probably be in rotation for years to come. Even if it's ugly, creating a theme song for your hometown is a serious achievement for any rapper. His opening verse is a double-time blast of cinematic bars. It's a technically dazzling performance.
The Field is hardly pop music, but the sound is deeply rooted in the crossover radio hits of the '90s: Ruff Ryders, Faith Evans and Mary J. Blige, for example. The So.802 Studios collective were a deeply musical crew, and every track here is an anthem.
Which brings us to the strangest aspect of this project: the almost complete lack of credits. There are guest artists on most of the cuts here, yet the track list doesn't reflect that at all. The back cover of the CD credits seven cowriters, but it's hard to parse who did what. Stranger still, contacting the artist directly didn't do much to clear anything up.
This is Vazy's show, certainly. He produces his own beats, he does his own engineering and the project is the fruit of countless hours of hard work. It's just incredibly odd to be releasing tracks with guest rappers and not even billing them in the title.
Still, The Field is an essential bit of Vermont rap history. The So.802 Studios movement was a chapter in an ongoing story. They put so much work into it that it would have been a tragedy for all these songs to go unheard.
The Field by Vazy is available at CD Baby.