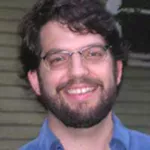 Representative Chris Pearson of Chitty 3-4 got back to me last night with some brief thoughts about the election. Pearson was defeated on Tuesday in a close, and at times bitterly personal race to reclaim his seat in the State House alongside Progressive colleague Dave Zuckerman. He will be replaced in January by Democrat Kesha Ram.
I never was the most popular when I was at UVM, so I guess this shouldn't be a surprise. But I don't take it too personally. It is hard to challenge the two-party system and it's not like the vote reflects a rejection of my record in Montpelier. I remain very proud of what I accomplished while I was fortunate enough to serve my community.

I am disappointed that my opponent got away with suggesting I was a blatant liar without offering even a shred of evidence to back that up. Her strategy is a good example of why I think we need a new direction in politics and it was upsetting to see it used in a local race here in Vermont.

No comments on future plans...