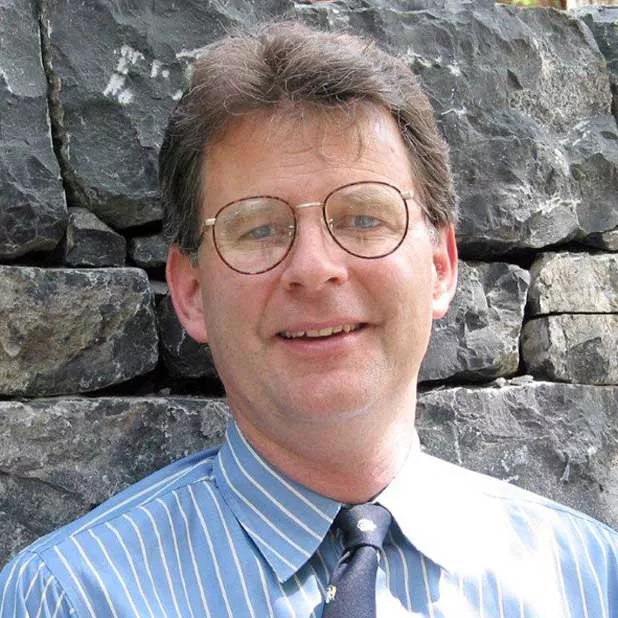 A brouhaha has been bubbling among Vermont's culturati over remarks Alex Aldrich, executive director of the Vermont Arts Council, made on his blog and "e-blasted" to VAC subscribers on March 30. That was five days after the organization's annual Arts Achievement Day at the Statehouse, which happened to be the same day Gov. Jim Douglas promised he would veto any same-sex marriage bill that reached his desk. The motivation behind Aldrich's letter seemed, on the surface, to be sour grapes; he was miffed that the political bombshell had scotched any chance of media coverage for the VAC event.
"Sure enough, in Thursday's paper, I searched in vain for even one reference to the dozens of artists, students, advocates and arts supporters who put on such a creative show … a day earlier," Aldrich wrote.
Of course, as everyone knows by now, the legislature overrode the governor's veto in a historic vote Tuesday. But that outcome will not make critics forget Aldrich's next comments anytime soon.
His disappointment was understandable; even his mildly sarcastic tone was forgivable. And he wasn't off the mark when he wrote, "This year, one way or the other, it's all going to be about gay marriage."
But, inexplicably, Aldrich didn't stop there. After noting that he is "forbidden by law to advocate for a particular position regarding pending legislation," given his position as director of a 501(c)3, he declared that he is "allowed to offer fair and balanced opportunities to all people to educate themselves about issues of note."
These remarks, Aldrich clarified, were directed at those who had not yet made up their own minds about same-sex marriage. (Who knew there were any such people left in the state of Vermont?)
And then came the "fair and balanced" part that infuriated a number of readers. Aldrich offered links to the websites of both Take It to the People (TIP), Vermont's "grassroots coalition for traditional marriage," and Vermont Freedom to Marry.
The reaction was swift. Of the eight (to date) comments on Aldrich's blog post, four are negative, two are inscrutable, one doesn't address the subject, and one was "removed by the author."
Joanne Chow Winship, a director of the VAC from 1986 to 1991, emailed a stinging rebuke to Aldrich, copying many others, declaring that his personal commentary "cheapens the reputation of an institution I hold dear." She concluded, "I hope the council membership and wider arts community will see beyond your political agenda, and distance your attempt from the real work of the arts council: to nurture and further the development of artistic excellence in Vermont."
Marc Awodey, cofounder of the Vermont Art Zine (and Seven Days art critic) was equally unequivocal. He wrote a "personal editorial" addressed to Aldrich on the VAZ site. "I feel it is completely inappropriate for him to be involved in this issue as the director of the VAC," Awodey charged. By posting the TIP link, Aldrich "legitimized the 'talking points' of the far right."
Awodey continued, "He finally concludes with the asinine statement, 'I truly don't care what your position ends up being…' If such is true, what was the reason for this whole exercise, other than to gripe that 'Arts Achievement Day' didn't go off as planned?"
Indeed, what was the reason? Aldrich insists that "the blog explains that; it articulated where I came from and takes no position on the issue." Pushed to explain why the director of the state's arts agency should address the issue of same-sex marriage at all, Aldrich says simply, "I have no other response." He adds that he has "not responded to any of the comments," including Awodey's demand for an apology.
Bill Schubart, a twice-past president of the board of the VAC, says that, although he didn't share Awodey's "furor over the printing of the opposition website," he was surprised to receive the letter at all. "What struck me was, one, the inarticulateness — it's not the voice I want to hear from the leader of the Vermont Arts Council; and two, if you have nothing to say, don't say it."
A blogger for the national advocacy organization Americans for the Arts, however, had a completely different "take-away." Writer Michael del Vecchio had nothing but praise for the VAC director's stance: "I'm especially impressed by the continued and unexpected initiative of the arts council to foster an environment where citizens are well-informed and are encouraged to be civically active," he wrote, "even on issues that may not be directly related to core arts advocacy but are (or certainly will be) central to what it means to be a Vermonter in 2009." Del Vecchio suggests Aldrich's post "goes right for the 'civic jugular.'"
What it means to be a Vermonter who heads the state's official arts organization appears to be a matter of some debate. For his part, Aldrich is standing firm — and not offering further comment on the subject — regardless of public opinion. He's much happier to talk about the federal funding that's due to arrive any day now. "The arts sector is the first to get money out into the field from the economic stimulus package," Aldrich notes with satisfaction.
How that money is spent will surely be the subject of more heated discussion. At least no one can say Vermont's arts community isn't lively.