Courtesy Of Laura Werlin
Humbolt Fog
Acetic acid helps sour Gouda, Edam and Havarti — plate these with blue cheeses, and you're the toast of the party. In Sicily's hills, find Fiore Sicano, aged months in cool caves near the Mediterranean. From Gruyère to halloumi, Istrian and Monterery Jack, the world's history of cheese goes back 8,000 years. In 1477, Italian scholar Pantaleone da Confienza published the first known work of cheese literature — Summa Lacticiniorum (The Outline of Milk Products). Since then, hundreds of books have examined cheese from dozens of angles, from how to make it to its stylistic diversity and cultural significance.
Three years ago, editors from Oxford University Press contacted University of Vermont nutrition and food science professor Catherine Donnelly. Their query: Would she like to compile and edit the first-ever Oxford Companion to Cheese? The book would offer an encyclopedic overview of global cheese knowledge — history, tools, techniques and biology, along with hundreds of cheeses and the laws and traditions that govern them.
Donnelly was already scheduled for a sabbatical and couldn't say no. She spent a year teasing out 900 cheese-related topic headings, which defined the scope of the book. Over the next two years, she worked with 10 editors and 355 writers in 35 countries to assemble and edit the world's most definitive cheese glossary.
The Oxford Companion to Cheese edited by Catherine Donnelly with a foreword by Mateo Kehler, Oxford Companions, 888 pages. $65.
The 888-page tome hit shelves in mid-November, just as Americans began to prepare for their annual holiday gauntlet. And though the book's initial splash was overshadowed by postelection political news, the timing was spot-on: The holidays, Donnelly said, are when cheesemakers make most of their money.
As families assemble for feasts and celebrations, many commune around predinner platters of artisan cheeses. Over bites of cheddar and crackers — or hunks of bread slathered with softened Brie or crumbled blue — they unknowingly nibble on the culmination of a long culinary tradition.
Last week, Donnelly chatted with Seven Days at her office about cheese politics and government oversight — and how to assemble a dinner-party cheese plate for the ages.
SEVEN DAYS: In the process of writing this book, what did you learn that was specific to Vermont cheeses?
CATHERINE DONNELLY: How revered Vermont cheese is. I don't think many of us have any sense of it, but Vermont has this special place in the cheese world. Our cheesemakers are winning awards at the World Cheese Awards! Many of our European [cheese industry] colleagues live in fear of getting regulated out of business, and they look at what's going on in Vermont, and it's a great source of hope.
SD: As a food scientist, have you noticed a shift in the American regulatory climate in recent years?
CD: Yes. And a lot of the changes defy scientific explanations. I want to know, Where is the body of science supporting these decisions? The current "threat" is non-toxigenic E. coli levels. This is not a pathogen — it's a generic E. coli, and it's not going to make anyone sick. But the regulators have established a level that really, only people making cheese from pasteurized milk can meet.
If there were a food-safety reason for doing that, everyone would say absolutely. You can't sell cheese that could make people sick. You just don't do that.
SD: Of course not!
CD: But this isn't a safety issue, so it really begs questions, to me. [Vermont] Congressman [Peter] Welch has been phenomenal in asking the [Food and Drug Administration], "Can you please explain why you're doing this?"
Both times — first with [banning] the wooden boards and now with E. coli — the [agency] has backed off. That makes me believe that there isn't a valid scientific explanation.
SD: It sounds kind of arbitrary.
CD: It's arbitrary. And then, why so much focus on artisan cheese when produce and meat products and seafood and all these other commodities are really making lots of people sick? It doesn't add up.
The sad part, and the reason Congressman Welch became involved, is that he and [Vermont] Senators [Patrick] Leahy and [Bernie] Sanders have worked hard to secure federal funds to help expand and grow our artisan cheese industry in Vermont. And it's thriving by all measures.
Cheesemakers are looking to manage food-safety issues, which is what my [research] group has done for the past 13 years. But what cheesemakers can't manage are arbitrary regulations that don't seem to have a basis in science.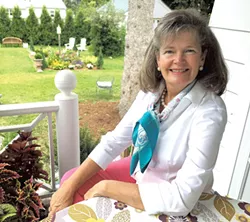 SD: It's also interesting — this focus on these tiny producers that are such a small portion of the cheese market.
CD: You look at the economic crisis in the dairy industry: Milk prices are near an all-time low. They've rebounded slightly, but we're not going to sustain farms in Vermont producing fluid milk with those milk prices.
So artisan cheese offers an opportunity to keep the landscape working and to get a good price for goods. We can do it here; we've got a natural advantage. All of the components are working. But the regulators are stepping in. And again — if there's a bona fide food-safety reason, let's talk about it. But there doesn't appear to be.
SD: Regulations aside, shifting a small dairy from commodity milk production to a value-added cheese business would seem to provide an opportunity for farmers to adapt their businesses to stay viable — particularly given increased demand for artisan cheeses.
CD: I think there's lots of opportunities for farmers to convert. Take the market for goat's milk. Vermont Creamery has a problem sourcing enough goat's milk to make their products. If they're willing to pay more for goat's milk than bovine milk, why not transition to that? Same with sheep's milk — if you aren't producing your own, it's really difficult to get.
What I've noticed is that conventional dairy farmers don't necessarily seem willing to stop what they've been doing for many years. But the next generation does. We ran classes at the Vermont Institute for Artisan Cheese, and we'd see the sons and daughters of conventional dairy farmers. They see opportunities, like, "Great, we've got land; we've got a barn; we can do this." So I think you'll see a lot of [those transitions] going forward. It all comes down to economics, ultimately.
SD: This book takes a holistic view of cheese, from production and history to specific kinds. How were you able to be comprehensive without including all of the world's cheeses?
CD: We have an entry on cheese families — even naming cheese families is a controversial thing. There's not broad international agreement, but [all cheeses] start with this bland substance. Through various manipulations, you end up with cheeses that fall neatly into categories.
SD: So categorizing cheeses is primarily about the techniques used to make them?
CD: Exactly. It's the technology. What's really interesting — Rachel Dutton, who was a scientist at Harvard [she's now at the University of California at San Diego], asked the question, "OK, so if we use a technology to make a cheese here in the U.S., from a microbiological standpoint, will that cheese have the same microbial community as [a similar style] made with the same technology in France or Australia?"
And the answer she found was yes. That's so fascinating. That's one of those eureka moments.
SD: I wondered about that while talking with Allison Hooper at Vermont Creamery a few weeks ago. She models her cheeses after ones she made in France years ago. I couldn't imagine that they were that similar, biologically.
CD: It turns out the microbiome is pretty stable. Allison will add starter cultures, but all of these manipulations [in the cheesemaking process] are selecting for certain microbial populations. And you're selecting for the same organisms in Connecticut as you see in France. It's really amazing.
SD: Let's talk eating cheese. What advice would you give someone who's new to artisan cheeses?
CD: Talk to cheesemongers. Most of the people selling cheeses know a lot. If you like alpine style or Swiss cheeses, they might say, "Here's one from Vermont that you might want to try." Or, "Here's one from France." You could compare the Vermont interpretation with one from France.
SD: As we enter this holiday season, what recommendations can you offer for assembling a dynamic cheese plate?
CD: Treat a cheese plate like a wine tasting: Start with less complex cheeses and move into the stronger ones. Arrange them in order on the board. You could go through several styles and families of cheese — start with a chèvre, then maybe an alpine cheese or tomme, then a soft ripened cheese, like the ones Vermont Creamery sells. Then maybe a Camembert style — Harbison from Jasper Hill Farm would be unique. From there, a clothbound cheddar, or a Comté. Save blues for the end. People either love or hate blue cheese, so I always put it off to the side.
Or you could play with comparing several cheeses from the same family — how are they different? Maybe a bandaged or wrapped cheddar versus Grafton Village's five-year or an aged cheddar from Shelburne Farms. Then, have a series of blue cheeses. Rogue Creamery [from Oregon] makes a blue that's to die for. You could compare that with [Jasper Hill's] Bayley Hazen Blue or French Roquefort or Italian Gorgonzola dolce.
Or you could do it by geography — you can get maps of France or Italy or Switzerland and show where the cheeses are from. That's super fun.
SD: From a reader perspective, what's most interesting about this book?
CD: It's so fun to learn about all these cheeses from around the world. So, I'd say, dive in. There's just so many places in this book — you read one entry and it directs you to another one. You can get lost in this world, and it's really very fun.