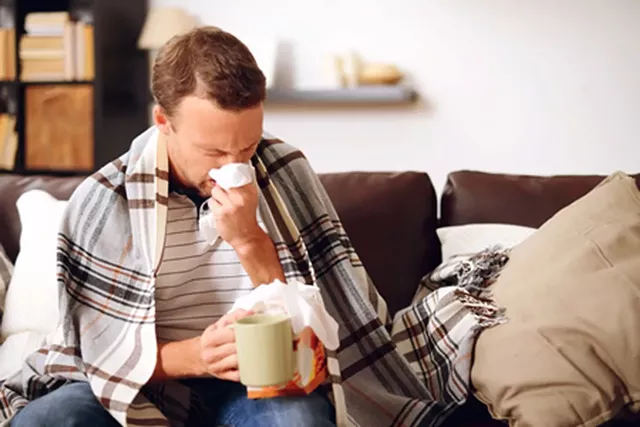 Staying home and self-isolating helps flatten the curve by slowing the spread of the virus. This protects our community and reduces the burden on your healthcare providers. If you feel sick with flu-like symptoms, you should assume you have COVID-19 and self-isolate. Symptoms of COVID-19 are fever, cough, and shortness of breath that can last 2-4 weeks. Some people will also have sore throat, body aches, and/or diarrhea.

If You Feel Sick, Self-Isolate. Here's how: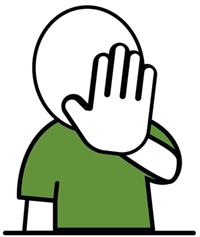 Separate yourself from other people and animals in your home, particularly people with special vulnerability to COVID-19 infection.
Do not welcome visitors into your home. They will understand.
Use a separate bathroom, if available, and separate towels.
Use separate dishes and utensils and avoid sharing bedding.
Take Care of Yourself
Stay home, get rest, and drink plenty of healthy fluids.
Take Tylenol (acetaminophen) pain relievers, fever reducers, decongestants or cough medicine to manage symptoms. If you have chronic health conditions check with your primary care provider before you take these medications.
If you are alone at home, stay in touch with family, friends and neighbors using phones, tablets, laptops or other devices.
Monitor Your Symptoms for Changes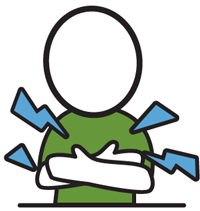 Check your temperature and monitor your symptoms daily.
Seek prompt medical care if you feel like you're getting worse.
Severe symptoms include: Shortness of breath or difficulty breathing (feeling like you can't get enough air, gasping, unable to speak without stopping for air, feelings of distress).
Weakness, dizziness or chest pain.
Clean and Sanitize. Don't Share Germs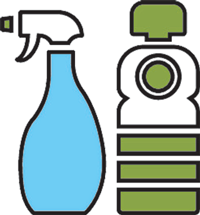 Cover your coughs and sneezes with the inside of your elbow or with a tissue, throwing the tissue away immediately afterwards.
Use disinfectant every day on high-touch surfaces, such as countertops, tables, doorknobs, toilets and computer keyboards.
Clean your hands often. High-priority times to wash hands include:
After blowing your nose, coughing, or sneezing, after using the restroom, before
eating or preparing food, after contact with animals or pets, and before and after providing routine care for another person who needs assistance, such as a child.
If You Have To Go Out
Avoid public transportation/ ride-sharing/ taxis.
Wear a mask and maintain a social distance of at least 6 feet.
Seek Help for Severe Symptoms
If you have severe symptoms, call your doctor before seeking care
Call 911 if it is a medical emergency. Inform your doctor's office or the 911 dispatcher that you are on self-isolation for possible COVID-19 and have worsening symptoms. Please put on a face mask before entering any health care facilities.
Download these self isolation tips here.
* * *
What You Need to Know:
Slow the Spread: Staying home helps flatten the curve by slowing the spread of the virus. This protects our community and reduces the burden on your healthcare providers.
Remember to Social Distance: If you are outside of your home, keep a distance of at least 6 feet from any other people. If you have a cough, wear a mask to protect others.
Remember Hand Hygiene: Wash your hands with soap and water for at least 20 seconds. If you can't wash your hands use a hand sanitizer with at least 60% alcohol. And keep your hands away from your face.
If You Feel Sick: Unless it is an emergency, please stay at home and contact your doctor by phone or through MyChart. If you have COVID-19 symptoms that are not severe, stay at home and self-isolate.
A message from John R. Brumsted, MD
President and CEO, The University of Vermont Health Network
Sometimes, the simplest tools are among the most effective. That principle applies even amid the uncertainties of the COVID-19 pandemic. I want to underscore a key message you've been hearing from Vermont Gov. Phil Scott: "Stay home, stay safe." When you stay home, you'll slow the spread of this virus and protect your loved ones – especially the most vulnerable. And you'll be helping to ensure that our health care providers, including the affiliates of the UVM Health Network, are prepared to serve our communities.

For up-to-date information on COVID-19:
This article was commissioned and paid for by UVM Health Network.