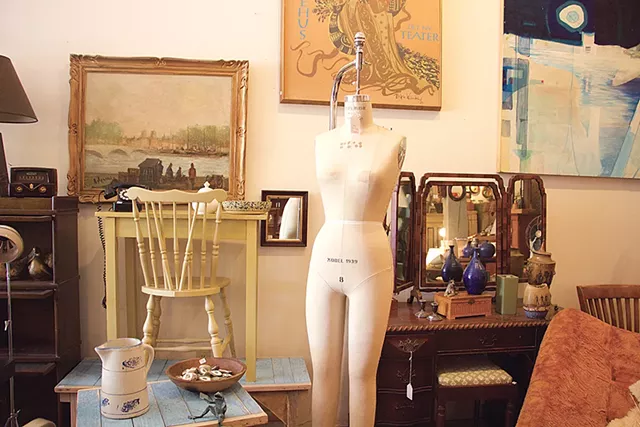 Sophie MacMillan
Anjou & the Little Pear
Anjou & the Little Pear
53 Main St., Burlington, anjouvt.com
Vermonters recycle pretty much everything: bottles, altweekly newspapers, significant others. Home furnishings are no exception. Anjou & the Little Pear goes big on vintage home goods, from rugs to rugged workbenches. Spiffing up your new digs? Peruse the swanky stacked end tables, 1960s lounge chairs, old-school Pyrex mixing bowls, and other oddities and essentials artfully displayed here. Whether or not you know what you're looking for, you're sure to find something special.
Battery Street Jeans
115 College St., Burlington, Facebook
BSJ is crowded — all the better for finding a hidden gem or two in its stuffed racks. Shop the vintage here if you're on a budget and/or like to get a little weird.
Crow Bookshop
14 Church St., Burlington, crowbooks.com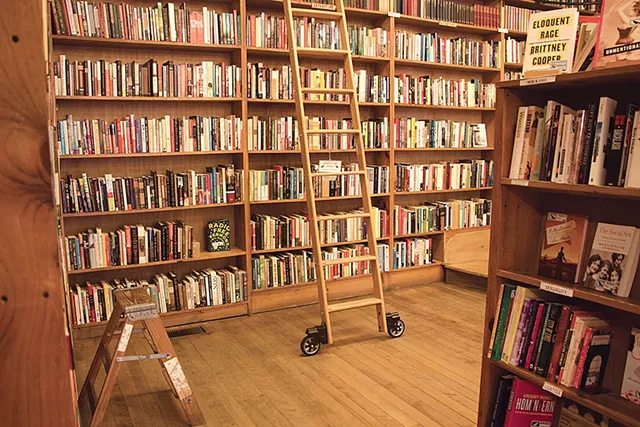 Sophie MacMillan
Crow Bookshop
Are you into books? You can page through a mix of old and new titles in quirky Crow. The staff selections are always on point, and they'll order a book for you if they don't have it — but, strangely, they generally do.
Dirt Chic
For all your utilitarian clothing needs, Dirt Chic carries big and small brands from the '90s to today — plus a small section of true vintage.
Downtown Threads
On a budget? The owner keeps prices low to cater to the college crowd, but the looks serve pretty much everyone — think drug rugs, crop tops and day dresses. Oh, and P.S.: This is one place you have to check out for vintage jeans.
The Vault Collective
Ruth Meteer's collective shop features vendors from all over the state, each with their own carefully curated racks. Whether it's 1930s glamour gowns from Reel Vintage or an '80s jacket from Rascal Town Vintage, you'll find your fix in this well-stocked boutique.
Vintage Inspired Lifestyle Marketplace
This multiseller indoor bazaar has everything from license plates to pottery, plus clothing and a great selection of vintage photographs. Give yourself time to sort through it all — it's a little bit of a maze, and definitely amazing.