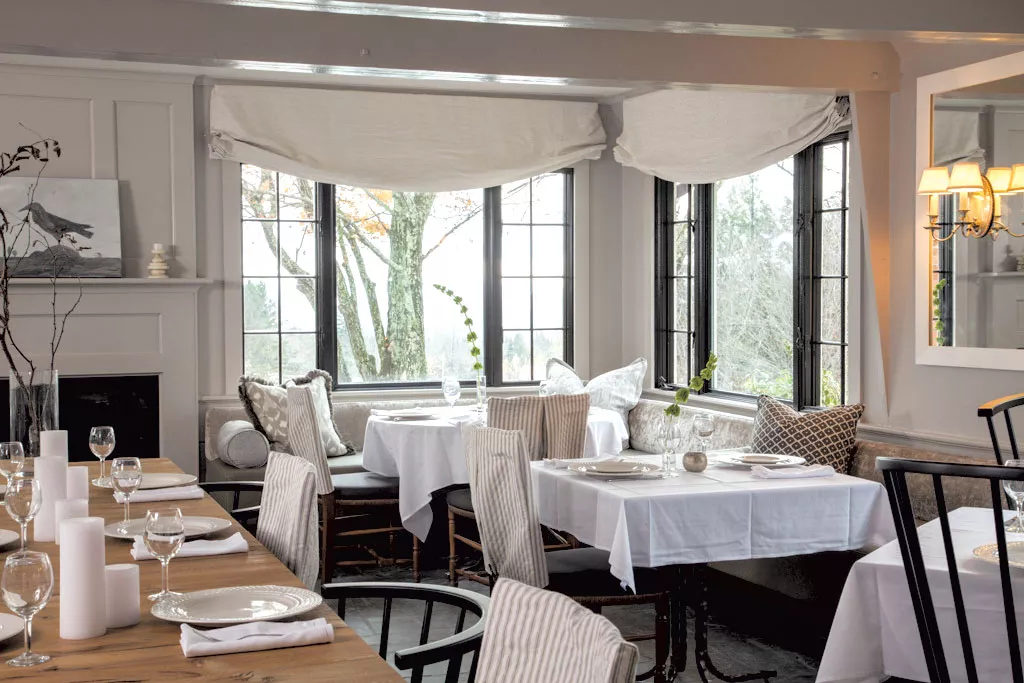 When Seven Days last spoke to Chad Hanley, in 2010, the French-trained chef had recently returned to his native Jeffersonville after years cooking in the kitchens of Roy Yamaguchi and Masaharu Morimoto. Back then, a cooking gig at the Brewski wasn't making much use of Hanley's skills for haute cuisine. He'll need those refined touches when the Restaurant at Edson Hill, located at the newly reopened Stowe inn, debuts on Thursday, January 22.
Hanley was already catering at the inn for previous owner Billy O'Neil, who sold the business last summer. New "head of estate" Carl Christian made major renovations in the fall, including a remade restaurant space.
Besides Hanley, the restaurant's team includes noted Vermont bartender and Sumptuous Syrups cofounder Don Horrigan. They'll preside over an elegant dining room and the more casual Tavern at Edson Hill, each serving what Hanley calls "a rustic New England take on food."
Vermont-flavored dishes will include Edson Hill pork and beans, a combination of braised local pork belly, "savory legumes" and a maple-poached egg. The menu also emphasizes Massachusetts-caught seafood, included seafood-and-corn chowder, grilled Atlantic salmon and a New England clambake entrée.
Hanley, a scion of Jeffersonville's Hanley's General Store, continues the family tradition of making bacon from scratch in his kitchen at Edson Hill. His cured meats also include a more ambitious charcuterie plate, paired with Vermont cheese.
Even the restaurant's desserts show a local touch: One option is an apple-cheddar spice cake served with rosemary-olive-oil ice cream.
Starting this week, Edson Hill is open Thursday through Monday for dinner. For now, breakfast service is limited to guests, but Hanley hopes to serve three meals daily to the general public by summer.
The original print version of this article was headlined "Top of the Hill"