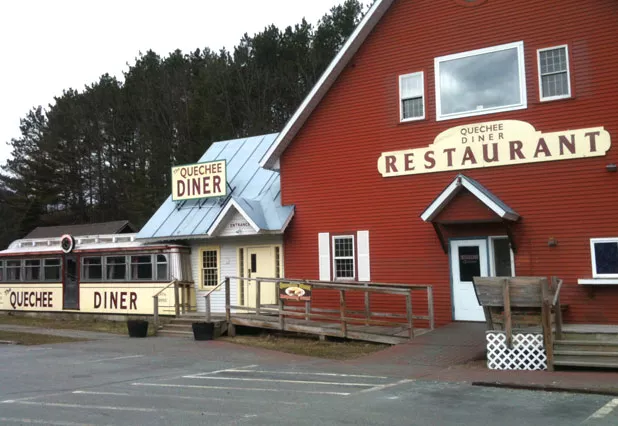 This spring, mud season along the Upper Valley's Route 4 will be a time of rebirth when it comes to food-related businesses. Since Tropical Storm Irene, the Quechee Diner, Frozen Memories and Shepard's Pie on the Green have all closed. That unfortunate streak was followed by the early March closure of two local mainstays, Bentleys Restaurant in Woodstock and Fire Stones Restaurant in Quechee.
But this year has already seen encouraging signs. The Quechee Bridge reopened on January 1, making life easier for the businesses on the far side of the river, including Simon Pearce Restaurant. In March, Proctorsville's Singleton's General Store opened a second location along Route 4, Singleton's Market, which was jammed from the day it opened. Also last month, two Boston-based restaurant partners, Maria Freddura and John G.F. Ruggieri, purchased Bentleys and Fire Stones. They say they plan to reopen both ventures by May (the former will retain its name, while Fire Stones will be reborn as River Stones).
Ruggieri, a part-time Barnard resident, says both restaurants "have good bones" and won't receive drastic changes, though he and Freddura plan to reintroduce the warm, antique-filled ambiance at Bentleys. There, longtime standbys such as the Woodstocker sandwich and maple-encrusted chicken will be joined by a roster of seafood plates (Freddura co-owns Boston's Daily Catch restaurants). River Stones' interior will get a light facelift, too, and frequent specials will augment its menu of classic flatbreads.
Finally, in the same Route 4 complex where Vermont Spirits Distilling Company relocated its distillery last year, the Quechee Diner has expanded into Frozen Memories' old space and will reopen as a 115-seat restaurant this month, according to new owner Ron Patterson.
The biggest scene of resilience? The Route 4 Country Store, Deli & Bar-B-Que, where owner Margie Battaglia suffered the sudden loss of her husband and business partner, Tony Battaglia, in March. Rather than close the sprawling store, Battaglia is forging on with the help of her children — and says the brisket and ribs will keep coming. "We're doing our best," she says.