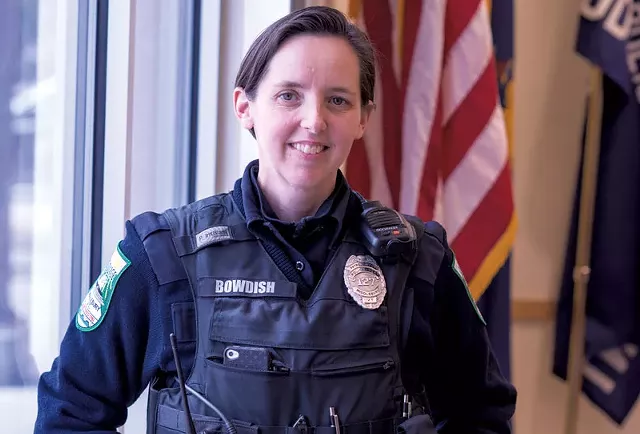 Caleb Kenna
Kris Bowdish
"The Jinx: The Life and Deaths of Robert Durst" mesmerized HBO viewers earlier this year with the story of the creepy and eccentric member of a prominent New York City real estate family who may have gotten away with murder. It focused on the disappearance of Durst's wife and the killings of two other people he knew.
The film also mentions that Durst briefly lived in Vermont and ran a health food store. All Good Things, now converted into an apartment house, was on Court Street in Middlebury. Lynne Schulze, a petite 18-year-old Middlebury College student, shopped there on the day she went missing, in 1971. The last time anyone can place the teenager from Simsbury, Conn., she was standing across the street from the store, possibly waiting for a bus, eating prunes.
Middlebury police worked the case for decades and, since receiving a tip in 2012, had been considering whether Durst had anything to do with it. HBO's made-for-television documentary gave the department an opportunity to announce the possible connection, in hopes it might net some useful tips.
Predictably, national media outlets swarmed Middlebury. At her first press conference ever, Middlebury police officer Kris Bowdish distinguished herself as the lead investigator on the Schulze case.
---
UPDATE: The burst of publicity did bring in some tips and recollections, but Schulze's disappearance remains a mystery.
Durst has declined to talk to Middlebury police, according to Chief Thomas Hanley, who said he believes the incarcerated man could provide information that would help resolve the case.
"We know that there was contact between them; we know that she went in there," Hanley said, referring to the health food store Durst owned in the '70s.
Locals may know more than they're saying, too.
"There are some people we suspect are somewhat reluctant to speak with us in depth," Hanley said, adding: "They may be holding a few things back."
Durst lived outside Middlebury, in Ripton, but few people in the small town remember him. Police have searched his former property and others in the area. Schulze has never been found.
Durst remains jailed on weapons charges in Louisiana and faces murder charges in California for the death of his friend, Susan Berman.
He may or may not be implicated in Schulze's disappearance, Hanley said. Bowdish remains the lead investigator on the matter, which has, over the years, generated a fat case file. According to her boss, she has no intention of giving up.