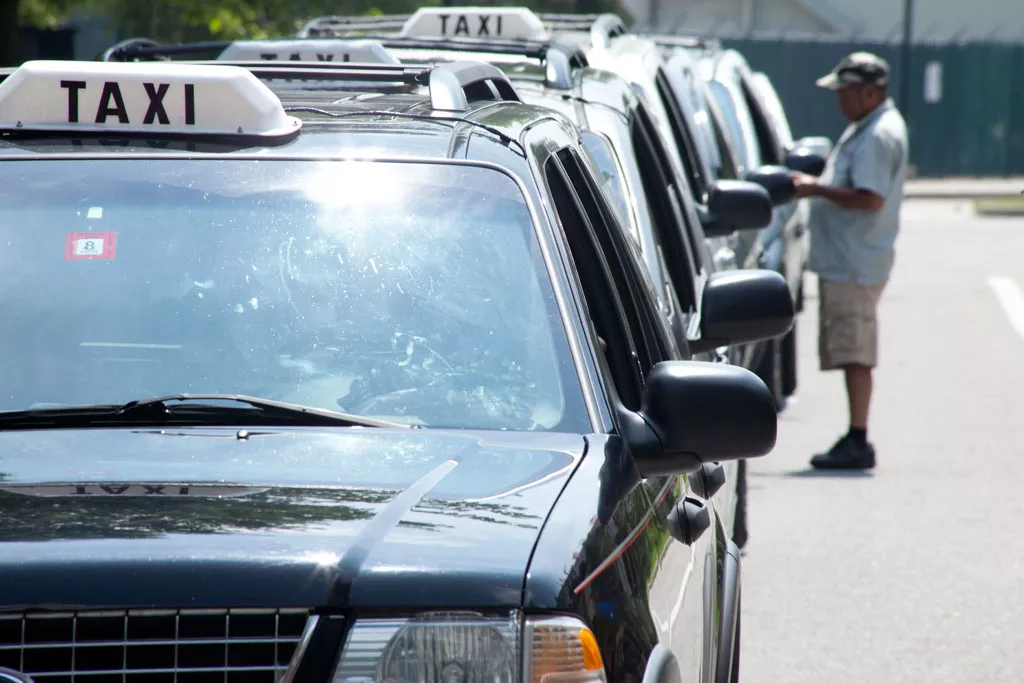 The Queen City's taxi industry has been in overdrive all year. Benways, the biggest and best-known cab company, shut down in July, leaving the roads open for competitors. Even before the shakeup, one Burlington airport commissioner compared the taxi situation to the Wild West, referring to an absence of city oversight.
A new company called Big Brother Security Programs quickly picked up some Benways customers — particularly those with special needs. Billing itself as a private car service, the company claimed it didn't have to abide by city taxi law. Officials disagreed but didn't immediately crack down. Taxi administrator Isaac Trombley said the company was at "the top of our list to discuss."
At the same time, existing cab companies expanded their fleets. And Uber, the rapidly expanding ride-share app, started advertising for local drivers. Its spokesperson insisted the company was merely conducting market research, but traditional taxi drivers, with whom Uber competes, were anxious. The creators of an e-hailing app called ZabCab, which caters to registered taxi drivers, were also eyeing the market.*
City councilors didn't anticipate tech-based ride services when they rewrote the city taxi ordinance in 2011. Mayor Miro Weinberger's administration promised to come up with updated and enforceable rules of the road.
UPDATE: Taxi enforcers summoned Big Brother in for questioning in November. Armed with printouts of state and federal statutes, company cofounder Shelley Palmer made his case defiantly: He claimed that the taxi panel had overstepped its legal authority by attempting to regulate his company. The officials listened respectfully, and a lawyer with the city told Palmer they'd review his argument. As of our deadline, there had been no ruling on the case.
Uber — which has clashed with many cities over regulations — launched in Burlington two months later. After what he described as a cordial meeting, Weinberger asked the company for a time-out until city officials developed a temporary operating agreement.
But the other night Seven Days hired a courteous Uber driver for a ride to Radio Bean — evidence that the company has been ignoring the mayor's request. The app regularly shows that drivers — locals who've signed up with Uber — are on call to chauffeur passengers.
City attorney Eileen Blackwood said the temporary operating agreement is still a work-in-progress. She was not aware of any enforcement actions taken against Uber.
Just a few weeks ago, ZabCab, the app that hails traditional taxis, officially launched in Burlington.
The city has made good on its promise to issue recommendations for improving taxi enforcement. In September, the city attorney's office proposed moving the taxi administration from the airport to city hall and — possibly — creating a part-time position for enforcing the rules. Changes are scheduled to take effect early next year.
Correction 12/28/14: An earlier version of this story misspelled ZabCab's name.