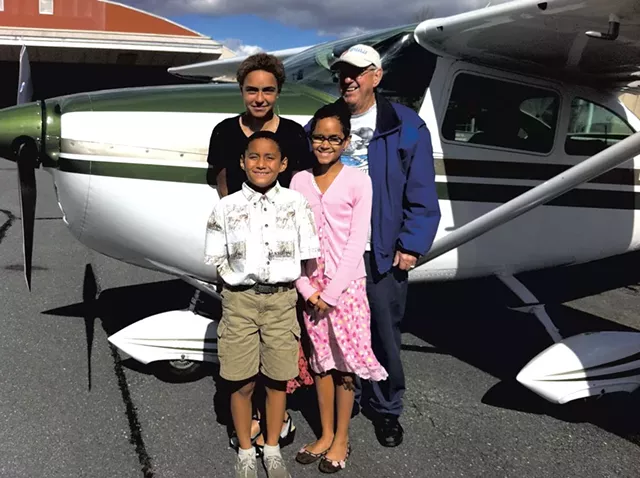 courtesy of marge butterfield
Founded in 1992, the Young Eagles Program has a high-flying mission: Give kids ages 8-17 their first free ride in an airplane. Since its inception, the national program, run by the Experimental Aircraft Association in Oshkosh, Wis., has taken 1.8 million kids to new heights. The Highgate-based EAA Chapter 613, one of four EAA chapters in Vermont, hosts Young Eagles Day this month. Volunteer pilots will be on hand to take older kids and teens for 20-minute flights in two- or four-seater planes, where the junior aviators even get a chance to try out the controls. Back on the ground, they'll get their own pilot logbook with a code granting free student membership to the EAA and access to an online learn-to-fly course, also called ground school. Helping to pilot a plane is "a great experience" for the kids who participate, says Chapter 613 secretary Marge Butterfield, one that "opens their minds to aviation."
For more information about the young eagles program, visit eaa.org/en/eaa/aviation-education-and-resources/eaa-youth-education/eaa-young-eagles-program. Young Eagles Day takes place on Saturday, June 4, from 9 a.m. to 4 p.m. at the Taylor Aviation Center at the Franklin County State Airport in Highgate. Preregistration is not required. The rain date is Sunday, June 5.