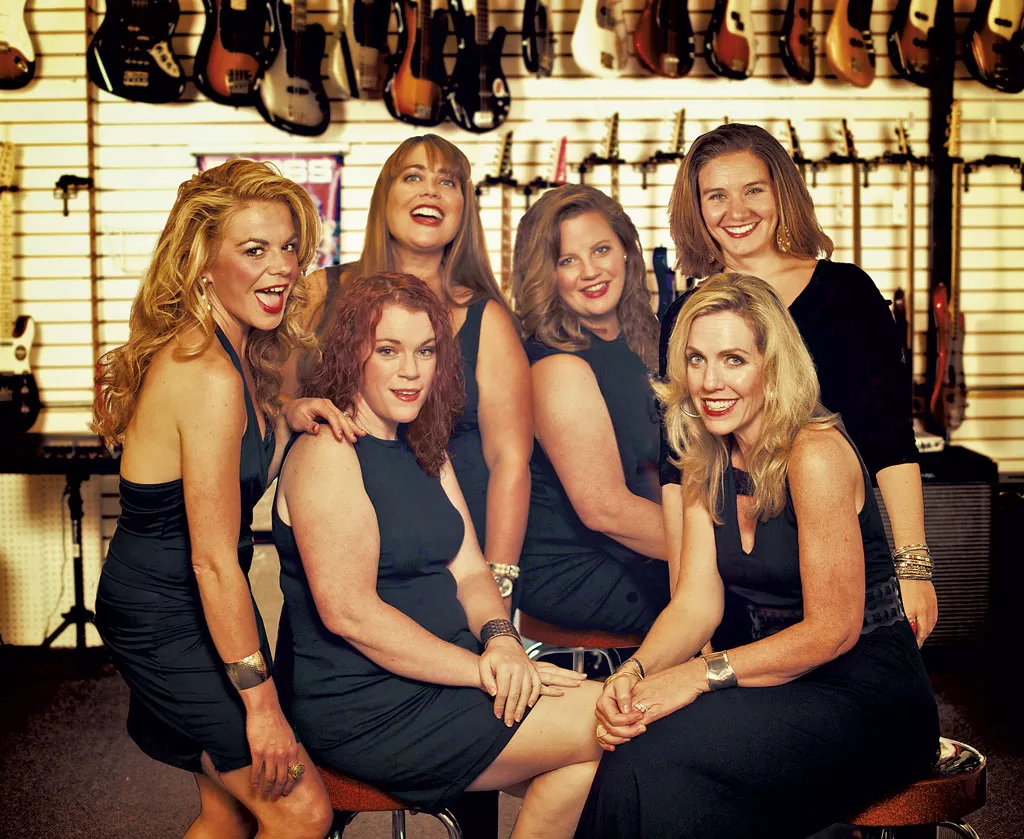 Courtesy of Girls Nite Out
The Prima Donnettes cast
Last week we gave you the fall performing arts preview — if you missed it, you can still read it here. That was all about the 2014-15 seasons presented by the Flynn Center for Performing Arts, Hopkins Center for the Arts, the Barre Opera House, the UVM Lane Series and others. Over the next few weeks, we'll take a peek at what local theater companies have in store for their stages — and a little behind-the-curtain news. Act 1...
In residence at the FlynnSpace for Season 21, Vermont Stage Company brings the usual mix of four diverse contemporary productions. It also offers the now-traditional Winter Tales, a cozy holiday concoction of local storytellers and musicians served with cookies and hot cider; and the fourth annual "Bake Off," which presents one play in three sections, each with a different director and cast.
Producing artistic director Cristina Alicea will take the director's role for two of the new shows, mainly for budget reasons, she confides, but also "because I really love both of the plays I'm doing." The first is in production right now and opens next week: Christopher Durang's Vanya and Sonia and Masha and Spike. Chekhov fans will recognize some of those names (and may have seen the Weston Playhouse's production this past summer). A 2013 Tony winner, on Broadway just last year, Durang's work is a comedic but thoughtful Chekhovian mashup with a contemporary spin.
Alicea's other directorial turn is far more poignant: The Mountaintop, written by Katori Hall, reimagines Rev. Martin Luther King Jr.'s last night. "It's a magical realism story about this maid who visits him at the [Lorraine Motel] the night before he is assassinated," says Alicea. "It's really powerful; it humanizes King as well as lifts him up." Originally produced in England, the work won a Laurence Olivier Award for Best New Play and "now is one of the top-10 plays being produced nationally," Alicea says.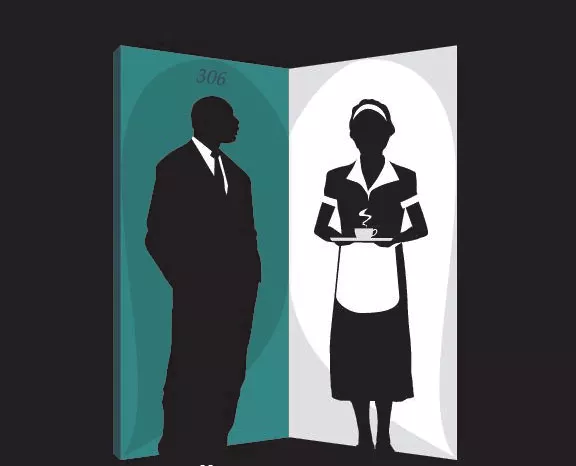 VSC's other two new shows are Or, — written by Liz Duffy Adams and directed by Sarah Carleton — and Slowgirl, an original work by Greg Pierce of Shelburne (VSC produced his The Quarry last year) and directed by Robin Fawcett. Or, is a Restoration comedy based on the remarkable life of a real figure, the "first professional female playwright," Aphra Behn. According to the play's description, the 1960s have nothing on the 1660s — except, you know, drugs and rock and roll.
Montpelier's professional, in-residence company Lost Nation Theater is actually at the end of its season, which runs April through October. And its finale is a double whammy: The 39 Steps and The Comedy of Errors in repertory. Seven Days theater critic Alex Brown has already found both suitably hilarious (see her review of the latter on page 38 this issue). Perhaps it's no surprise that four of the actors appear in both productions. And each has multiple roles in both. "They're gluttons for punishment," says Kathleen Keenan, cofounder of LNT and director of Steps, cheerfully. Her husband and LNT cofounder, Kim Bent, is directing Errors with Brett Gamboa.
Keenan admits that scheduling two productions simultaneously has been "a little more challenging than we anticipated," but says the company just wanted to try something new.
Also new this year is LNTix, which offers lower-price tickets to theatergoers ages 18 to 40. "We're getting more and more people to sign up for it," Keenan says. She's happy to note, as well, that the new social hour is "catching on." That's an after-the-show collaboration with several eateries in town to encourage audiences and theater crew alike to mingle, have a drink and discuss. "People enjoy the opportunity to hang out with the actors," Keenan says.
Looking to the rest of this year, LNT will produce seasonal favorites: the annual "Edgar Allan Poe Spooktacular" on November 1 (Keenan promises "an aerial act" will entertain the costumed revelers); and It's a Wonderful Life, produced as a live "radio" play, on December 3 and 4.
And the new season? "We're in wait-and-see mode before we can announce the spring schedule," says Keenan. "If we do well with 39 Steps and Comedy of Errors, we can do some of the bigger shows we have in mind."
Two words: girl group! Burlington-based theater company Girls Nite Out, founded in 2010, produces one show a year, always choosing a play with an exclusively or mostly female cast. This fall's offering is The Prima Donnettes, a revue that spans — musically and culturally — "the era of hula hoops and drive-ins and the fight for equal rights." Advises GNO: "Think Dusty Springfield meets Tina Turner."
Besides showcasing the vocalizing gals onstage, this year's production is a sister act behind the curtain, too: GNO cofounder Janet Stambolian produces and her sib, Phyllis Stambolian, directs. Ashley O'Brien handles music direction. The girls get their group on this week.
Burlington's Off Center for the Dramatic Arts is not a presenting organization but an essential black-box space with affordable rent for individuals and small groups. Cofounders Paul Schnabel, Genevra MacPhail, Stephen Goldberg and John D. Alexander do sometimes perform or produce their own works, but mostly Off Center hosts any number of local thespians, musicians and comedians.
Dana Block in "Monkey Man" part of "October Souls"
What's next? This week, Schein Arts (that's David Schein) produces "October Souls," three evenings of solo performances by four actors — Dana Block, Dennis McSorley, Schnabel and Schein himself — as well as poet Geof Hewitt.
Stay tuned for more acting out later this month.
The big news at White River Junction's professional theater company is: a new home! Well, not quite yet. Following a groundbreaking ceremony for its new building this Thursday at noon, attendees can catch a special performance of current production Into the Woods. And theater lovers anywhere are welcome to contribute to the capital campaign. More on Northern Stage next week.
INFO
The Prima Donnettes, Thursday through Sunday, October 2 to 12, 7:30 p.m., at Main Street Landing Black Box Theatre in Burlington. $20-22. girlsniteoutvt.com